Europe
Rex Tillerson Has Little to Offer Europe
His major speech showed a misalignment of U.S. and European interests.
by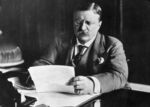 Signs that the modern world is now leaderless abound -- from the resurgence of regional powers in the Middle East to the latest North Korean nuclear test. U.S. Secretary of State Rex Tillerson's speech Tuesday at the Wilson Center in Washington offers some clues as to why U.S. leadership has declined.
Tillerson, who is about to embark on a European tour, laid out U.S. policy priorities with regard to Europe. These priorities, however, don't align with Europe's own.
Unity in the face of a Russian threat, and the U.S. defense commitment to Europe, was a major theme. Tillerson mentioned the extra $1.4 billion the U.S. wants to allocate to the Obama-era European Deterrence Initiative, designed to build confidence among Russia's European neighbors that the U.S. will help them defend themselves in case of an attack. The EDI also includes $150 million in military aid to Ukraine. 
Russia, however, is not a major political issue in Western European capitals. A Russian military threat didn't loom large in this year's elections in the Netherlands, France, Austria or Germany. And it's easy for a European politician supporting a nuanced Russia policy -- as the German Social Democrats do, for example -- to spot careless inaccuracies in what Tillerson said about Russia.
"Minsk-related sanctions will remain in place until Russia reverses the actions that triggered them," the secretary said. But sanctions haven't been imposed on Russia to force it to follow through with the so-called Minsk agreements meant to stop the fighting in eastern Ukraine. They largely followed the Crimea annexation and the downing of a passenger jet over eastern Ukraine in July, 2014. The U.S. didn't take part in negotiating the two Minsk peace deals, and Tillerson seems to be hazy on their content and timing.
"The Ukraine crisis also made clear how energy supplies can be wielded as a political weapon," Tillerson said, though since the crisis began, Russian natural gas exports to Europe through Ukraine have surged. Tillerson's remarks will be seen as a pitch for U.S. liquefied natural gas exporters: European politicians have long suspected that the U.S. is pursuing a selfish interest in trying to block Russian gas pipeline projects such as Nord Stream 2 and TurkStream. Tillerson directly mentioned the U.S. push for more LNG exports to Europe "to ensure that no country from outside Europe's Energy Union can use its resources or its position in the global energy market to extort other nations."
Though this rhetoric is welcome in Poland and the Baltic states, Western European nations are more interested in reaching their energy goals than in the geopolitics of their gas supply. In the medium term, that requires a shift from coal to gas as fuel for power plants. They're also interested in paying lower prices, an area in which Russia has recently proved accommodating and U.S. LNG cannot compete. The U.S., however, shows no interest in clean energy plans. The subject got no mention in Tillerson's speech.
The major domestic political issue for Europe isn't Russia -- it's immigration and the associated issues of stability in the Middle East and Africa. Here, Tillerson was unable to offer much. He mentioned the 9.5 billion euros ($11.25 billion) the European Union committed to humanitarian efforts since the beginning of the Syrian war, but failed to come up with an equally impressive number to show U.S. commitment. 
Tillerson showed that U.S. interest in helping fight the immediate threats facing Europe, such as terrorism and mass irregular migration, was lower than in averting the theoretical Russian threat:
While the United States will continue to maintain our guarantees against a catastrophic failure of security in the region, and will continue to expend resources to maintain our protective umbrella, the nations of Europe must accept greater responsibility for their own security challenges.
At the same time, Tillerson warned Turkey that "Iran – and Russia – cannot offer Turkish people the economic and political benefits that membership in the Western community of nations can provide." Again, this isn't a priority for Europe. Enthusiasm for closer ties with Turkey has cooled throughout the European Union in the last two years, both because of immigration fears and because of Turkish President Recep Tayyip Erdogan's aggressive attempts to run political campaigns among Europe's Turkish diaspora and his increasingly dismal human rights record. German leaders have repeatedly told Erdogan Turkey's EU membership bid was effectively off the table. The EU isn't tempted to help the U.S. keep Turkey in the fold or to ostracize Iran, something Tillerson pushed for in the speech.
President Woodrow Wilson's decision to send U.S. troops to Europe during World War I, and Theodore Roosevelt's enthusiasm for this decision, were starting points for Tillerson's speech. "Nothing from that time we made that decision 100 years ago to enter World War I in your defense – nothing has changed fundamentally," he said in response to a follow-up question. Back then, however, the U.S. intervened in an internal European conflict in support of Britain and France, against Germany. Now, Tillerson is dealing with a Europe which is about to lose the U.K., and in which Germany and France are the joint leaders. The U.S. is offering them something that's not at the top of their priority list and recusing itself from an active role in dealing with issues that are. Coupled with President Donald Trump's mercurial leadership and suspected inability to stick to any commitments, this is not the way to maintain leadership in the Western alliance. 
Raising Theodore Roosevelt's ghost should be uncomfortable for anyone in the Trump administration. "In private life there are few beings more obnoxious than the man who is always loudly boasting," Roosevelt said in the famous 1901 speech that mentioned the Monroe Doctrine -- "speak softly and carry a big stick." "And if the boaster is not prepared to back up his words his position becomes absolutely contemptible. So it is with the nation." 
A U.S. from which Trump's loud noises emanate, but which is clearly at a loss about what to do about North Korea or Syria, is not a convincing leader for European nations that are left to solve their own pressing security problems. Their leaders will pay lip service to the Atlantic alliance but keep making their own quiet arrangements to avoid political debacles such as the one that shook the U.S. last year.
To contact the editor responsible for this story:
Therese Raphael at traphael4@bloomberg.net
Before it's here, it's on the Bloomberg Terminal.
LEARN MORE