Prophets
Natural Gas Prices Are on a Tear
Lows for the year are likely behind us, but the highs may not be.
by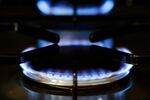 Winter hasn't even begun and natural gas is already spiking. Prices jumped sharply last week, as fundamental concerns about an arctic blast and future winter weather squeezed shorts. They are likely to rise further through the end of the year and into 2018. The cold weather has been accompanied by a relative deficit of natural gas inventory. This surge in perceived demand along with tight supply triggered a technical breakout of prices to the upside.
For most of 2017, price movements have been relatively rangebound between a low of $2.56 in February, and a high of only $3.42 in May. This relatively narrow and somewhat low set of prices is a departure from historical levels, which have often had multi-dollar price swings in a matter of months. After exceptionally low average prices for 2015 and 2016, average annual prices are likely to rise both this year and next.

Prices have been held back in recent years by the shale revolution. Shale natural gas wells can bring on small amounts of gas quickly. As a result, natural gas has become a bit more like an agricultural commodity: It is driven by weather dynamics, and some short-term incremental, additional supplies are easier to bring online than they had been when supplies were dominated by large conventional asset plays. Of course, there are some limitations to the price-dampening impact of shale natural gas wells, because these have steep decline curves. This means that the gas can also be gone relatively quickly from new wells.
Natural gas prices have also been contained this year because rig counts have more than doubled from the low levels of May 2016. And improved oil prices have also driven up shale oil well-drilling activity, which produces associated natural gas as a byproduct.
Yet, despite these apparently price-bearish supply dynamics, U.S. natural gas inventories have become relatively tight over the course of 2017. Since the 2016 inventory levels of natural gas were very high, it's not that impressive that inventories are down 5.5 percent from last year, even though that represents a sizable deficit. What's more impressive, is that current inventories are also 1.8 percent below the five-year average for this time of year. That's a bullish signal, and given the recent arctic blast, there's a risk that the deficit to the five-year average level of inventories could increase over the next two weekly natural gas inventory reports from the Energy Information Administration.

Natural gas traders were too short at the end of October, especially in light of the U.S. inventory situation, which was already showing a deficit, compared to both last year and the five-year average level. While winter weather triggered a short squeeze last week, natural gas prices could have more room to run. After all, the impact of cold weather has not even shown up in the weekly EIA natural gas storage reports yet. This means that prices only reflect some of the recent cold weather, and when markets see the full inventory impact, prices could rise further.
Trading technicals also turned sharply positive for natural gas last week, with prices rising sharply above the critical 130-day moving average for the first time since September. With current inventories in a deficit, more fundamental support could send prices toward the next critical technical level -- the year's high close of $3.42. Closes above that level could trigger significant technical buying -- and a sharp spike in prices. Given inventory dynamics and technical factors, natural gas price lows for the year are likely behind us, but the highs for the year may not be.

To contact the editor responsible for this story:
Max Berley at mberley@bloomberg.net
Before it's here, it's on the Bloomberg Terminal.
LEARN MORE