Culture
Scandals and Outrage Won't End Sexual Harassment
The hope that we will "teach men not to ..." is weak. They already know it's wrong. That's part of its appeal.
by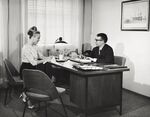 For decades, there were private whispers. But not very private. Given how many women have now come forward, virtually all of Hollywood must have known at least that Harvey Weinstein used business pretexts to secure sexual gratification.
So much for the usual recriminations over who knew what and when they knew it. In this case, they almost all knew a long time ago, and they did nothing.
We sure do seem to be having an awful lot of these sorts of sexual harassment and rape scandals right now, don't we? Bill Cosby. Fox News (x 6). Weinstein.
Perhaps Americans are finally fed up. Sociologist Ari Adut notes that societies can tolerate something they think is wrong for a long time, before suddenly deciding to act. He uses the 1895 sodomy trial of Oscar Wilde to explain.
Adut characterizes scandal as "the disruptive publicity of transgression." Often, as with Weinstein, a scandal involves behavior that has been fairly widely known, even if disapproved, for quite a long time. Wilde's well-known homosexuality was winked at by both authority and society for years before the marquess of Queensberry forced the matter.
The Wilde scandal (without equating his unjust persecution with the moral wrong of sexual harassment) suggests two lessons for the modern era.
The first is that simply publicizing transgressions of society's code does not necessarily stop them. Knowing, Adut suggests, is not what creates the scandal. What creates the scandal is when a charge is so widely disseminated, by a credible source, that people can no longer pretend that they don't know. At that point, society has to act.
This complicates the happy story we seem to be telling ourselves in which, 40 years after the feminist revolution, we are finally on the cusp of "teaching men not to rape" … or to sexually harass subordinates, or more generally, not to be what our grandmothers would have called cads. We are naming and shaming, drawing a line between acceptable and unacceptable.
But the reality is that even in the bad old days, American society did not accept sexual harassment. The boss with the roaming hands is a staple character in mid-century fiction, and he is not a well-regarded one. This does not suggest a society that thought sexual gratification was a normal perk of any reasonably senior job.
Did more men get away with sexual harassment back then? Undoubtedly. But this reflects the nature of that age's workforce at least as much as it reflects that age's attitudes about sexual harassment (which were relatively similar to our own—though to be sure, rooted somewhat more in the protection of a woman's chastity than her bodily integrity).
Most of the women working in 1950 were in domestic service or other "pink collar" professions that new workers could be slotted into with little trouble. So I suspect that a lot of gross harassment was allowed to go on, not with the approval of colleagues, but despite their disapproval. Women tolerated harassment or were replaced. Replacing their higher-ranking harassers would have been riskier; an account manager might take clients out the door with him when he left.
The blind eye turned to sexual harassment did (and does) tell us that many people don't think it's that wrong. Presumably, companies would not have said "Well, I don't like the way Bill kidnaps young children and dismembers them in his basement, but we might lose Acme Pharmaceuticals if we let him go."
At some level of moral horror, Hollywood would have cast Weinstein out without waiting for the media to embarrass them into it. More likely, his offenses were viewed with disgust but tolerated, like Wilde's homosexuality. That's different from saying that Hollywood thought his behavior was okay.
Which brings us to the second lesson from the Wilde case: We definitely should not assume the endurance of a bad behavior indicates that society tacitly approves.
Victorians disapproved of Wilde's sex life, and Wilde was certainly aware of their disapproval, as well as the laws that forbid it. Yet he didn't desist; in fact, he flaunted the taboo with increasing defiance, and yet for years no one moved to exclude him from society, much less arrest him. While moral outrage creates a hunger for justice, it also creates a countervailing pressure on people close to the transgressor to cover up, lest they be tainted by the transgression.
Every society is going to have those who knowingly, perhaps even joyfully, break its rules. And this is the problem with phrases like "rape culture" and "teach men not to …", which imply that transgression would stop if only society disapproved enough. Society already disapproves. We did teach men not to … . They know.
What comes across in the accounts of Weinstein's behavior is certainly not a man who was unaware of the transgressive nature of his actions. Would Harvey Weinstein have green-lit a movie where the hero behaved like Harvey Weinstein? Of course not. Because he would have known that audiences would hate that man; you cannot be a successful moviemaker without an intimate understanding of your culture's mores.
No, what you see in the allegations against Weinstein is not ignorance of right or wrong, but a man who seems to have enjoyed doing wrong things. Teaching such a man that something is not merely wrong, but really, really, really wrong may only increase his enjoyment.
Social norms can, and do, shift the penalties for that wrongness, especially when they foster legal change. Most companies these days are unwilling to keep most proven harassers around, because the law now opens up the company to huge liability if it does. But in industries that work on a star system -- like media and sports -- there are employees who bring in so much money that it would still be cheaper to pay off the victims than to lose the star.
So cold economics may reduce harassment, but won't end it. If sexual harassment law has also failed -- and in Weinstein's case, it obviously has -- then there are two ways to alter that dynamic.
Scandal may seem like the answer, but it's an unreliable tool. Powerful people have an array of weapons to quiet the budding scandals that threaten them. Weinstein is alleged to have silenced his victims through a combination of bullying and hush money. Wilde long avoided prosecution because authorities didn't even want to publicize the existence of homosexuality, much less its prevalence among the better classes. 1
Scandal can at best take out a fraction of norm violators, skewing toward those with waning power. Note the ages of the men who have recently been brought down: either nearing retirement age, or well past it. What about the 40-somethings? Does my generation have an unusually low number of antisocial men? More likely its antisocial men are still too powerful to be attacked.
The lip service of generic outrage will not bring them down; nor will anonymous accusations that allow others to be dismissive. To truly change the dynamic, we will probably have to raise the level of moral outrage we feel about sexual harassment even further, past "men shouldn't do this" and past even the Victorian distaste for homosexuality, and closer to something like a capital crime. Harassment would need to become the sort of thing that people couldn't wink at and still look themselves in the mirror the next day.
And that change cannot be demonstrated by the outrage on display in public Facebook posts or in columns. It will have to happen in private hearts. It cannot be measured by how many women are willing to make anonymous accusations, or write "Me Too" on social media. Nor by our eagerness to call for the heads of political enemies like Bill Clinton or Donald Trump or Anthony Weiner.
We'll know we've made progress when women are willing to accuse men at the height of their powers, men who can hurt them for years to come -- or benefit them in exchange for their silence. And when the people around those men move swiftly and without hesitation to deprive them of the power they've abused, even though they'll be tainted by the scandal, even though they'll suffer personal costs from the loss of an ally.
We are not in that world today. And despite the public outcry, I'm not really sure that we're any closer to it than we were three weeks ago.
To contact the editor responsible for this story:
Philip Gray at philipgray@bloomberg.net
Before it's here, it's on the Bloomberg Terminal.
LEARN MORE