Culture
How Women Can Take Back the Internet
The web doesn't have to be a cesspool of sexism. The viral #MeToo campaign shows one way to fight back.
by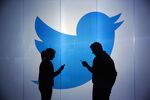 On Sunday, as allegations against former Hollywood kingpin Harvey Weinstein continued to mount, actress Alyssa Milano tweeted a suggestion: "If all the women who have been sexually harassed or assaulted wrote 'Me too.' as a status, we might give people a sense of the magnitude of the problem." Milano got more than 65,000 replies. Since then, the phrase has been used more than a million times on Twitter, according to the social-media research firm Texifter, and more than 6 million people have posted about it on Facebook.
The campaign is just one way that women and allies can turn the internet -- a space where women are regularly targeted and harassed -- into a tool for combating misogyny. According to a 2017 Pew study, men are slightly more likely than women to report being harassed online, but women are far more likely to describe online harassment as a "major problem" and are more than twice as likely to say they've been targeted because of their gender. The #MeToo campaign shows that women can use the internet to fight back.
I propose four strategies. The first is to launch viral awareness campaigns about issues, like #MeToo. That campaign isn't only generating attention for an important cause; it's also challenging stigmas and cultivating a sense of solidarity among women. 1 Similarly, in 2012, the British activist Laura Bates started the Everyday Sexism Project, which encourages women to share their experiences via an online submission form. The project has received hundreds of thousands of personal stories and has 279,000 followers on Twitter. Five years after starting the project, Bates wrote that an important outcome has been the "practical and emotional help offered by other women" to victims. Last week, for example, one woman tweeted, "Thanks to those who share their stories. You make it a bit less lonely."
As writer Jessica Valenti argued in The Guardian on Tuesday, another option is to expose perpetrators of harassment and abuse, rather than their victims. In 2015, for example, the Women's Media Foundation launched Trollbusters, a website where female writers and publishers can report that they've been harassed online. The project then floods the social media feeds of both the victims and trolls with messages of support for the women. Showing women that they have this kind of backing can give them the courage to keep writing about issues that make them the targets of online bullies.
A third tactic is to ask people to be "upstanders" and not tolerate any harassment they witness. The Upstander Pledge was created by the Tyler Clementi Foundation, a nonprofit that works to end bullying. The pledge asks us all to be vigilant against abuse. It calls on signers to actively speak out against any bullying, discrimination or cruelty we witness and reach out to victims to offer help. If we all did, a lot of it would be shut down.
Finally, we should engage in what Sue Scheff and Melissa Schorr call "positive slamming" in their just-released book "Shame Nation: The Global Epidemic of Online Hate." Scheff and Schorr point out a number of ways people have lessened the impact of the harassment of women by drowning it out with better messages. For example, Monica Lewinsky, who says she was the first person cyber-shamed on the internet, has partnered with groups that fight bullying to create emojis people can use to send support to victims. Also, last year, when Olympic athlete Gabby Douglas was trolled on Twitter, the actress Leslie Jones started a hashtag called #Love4GabbyUSA which fans and celebrities used to post positive messages. Similarly, in 2015, when a Tennessee teenager posted a picture of the junior prom dress she was selling to buy a new one, she was viciously shamed online. But others on social media rallied to her defense and sent her more than $5,000 for a new dress.
Like the real world, the internet can be an ugly place for women. But it also gives us a powerful tool for firing back. Let's use it.
The isn't the first Me Too campaign: That was launched by activist Tarana Burke some 10 years ago. On Sunday, Burke wrote on Twitter, "It made my heart swell to see women using this idea -- one that we call 'empowerment through empathy' not only [to] show the world how widespread and pervasive sexual violence is, but also to let other survivors know they are not alone."
To contact the editor responsible for this story:
Tracy Walsh at twalsh67@bloomberg.net
Before it's here, it's on the Bloomberg Terminal.
LEARN MORE