Federal Reserve
Regime Change? Warsh's Fed Votes Show More of the Same
As a contender to succeed Janet Yellen, he is seen as likely to raise rates. But as a Fed governor, he supported cuts.
by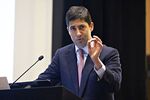 As Kevin Warsh's name was floated as a contender to be the next Fed chair, some market participants called him an interest-rate hawk. They should look a little closer. 
Their claim reflects an imperfect grasp of how circumstances rather than ideology or preferences shape policy. Warsh, a former Federal Reserve governor, is said to be on the shortlist of candidates to succeed Janet Yellen. News stories about swings in financial markets speculated that Warsh would be more inclined to raise borrowing costs than cut them.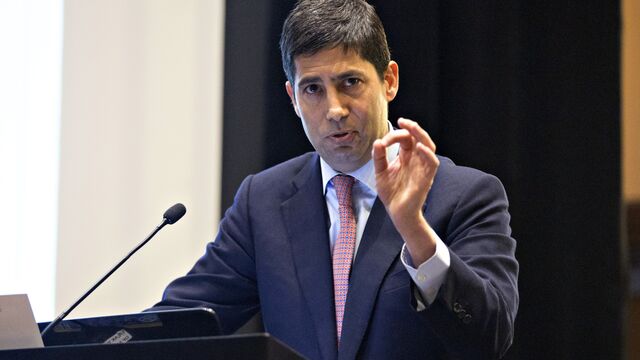 This view probably has its roots in critiques Warsh has made of the American central bank since he left it in 2011 and, to some extent, public comments toward the end of his time there. He accuses the Fed of too much short-termism and "cacophonous" communications. 
He was an insider during the some of the most dramatic years in policy making, so his assessments are worth a hearing. They also need to be put in context.
As a governor from 2006 through 2011, Warsh voted with the majority at every meeting of the Federal Open Market Committee. Not one dissent through the reductions in the benchmark rate to zero in late 2008 and the beginning of quantitative easing, the massive bond buying aimed at pushing interest rates lower still. 
(He also voted for the second installment of QE, though his support turned out to be conditional. More on that later.)
Warsh was also a key player at the Fed in efforts to rescue U.S. banks during the peak of the global financial crisis. The bank rescues were the right thing to do, but have since become toxic on Capitol Hill -- as much on the right as the left. Never mind that the taxpayer made a profit. 
Onetime insiders can illuminate how important institutions work, and Warsh had a prime seat at the Fed. Strangely, it's that record at the Fed that seems to be overlooked in recent market commentary. When at the Fed, he voted for the very kind of easy money he is now purported to be against. 
Granted, a Fed governor hasn't dissented on rates since 2005. The votes against FOMC decisions, when they have come, have all been cast by district Fed bank presidents. They report to their own boards and aren't appointed by the White House or confirmed by the Senate.  
And in the heat of the crisis, it's true that some Fed decisions were difficult enough that even a true hawk might have kept quiet to avoid antagonism. Dissent among the Board of Governors would have been seized by Bernanke's critics just when he was trying to stanch disastrous job losses and put a floor under the cratering economy. (There were some crisis-era FOMC dissents from the district chiefs.)
Warsh also voted for the second round of QE, begun in late 2010. Warsh made it clear, according to published transcripts of the deliberations, that he had reservations. Ultimately, he didn't want to risk undermining his chairman. Fair enough. 
Then, days later, he wrote an opinion piece in the Wall Street Journal that decried macroeconomic policy, generally. Most of the flack was directed at fiscal authorities, but the Fed also got some carefully worded scrutiny. Call it Dissent Lite.
Groupthink can be a terrible thing. And sometimes insiders know the best buttons to press and levers to pull, without making a public fuss. The Fed's strategy and communications probably wouldn't suffer from a thorough review conducted in good faith by someone who understands the system. 
Warsh might be just the person. But let's also dispense with the notion that, if he gets the top job, he would necessarily be a hawk. The record isn't convincing.
To contact the editor responsible for this story:
Philip Gray at philipgray@bloomberg.net
Before it's here, it's on the Bloomberg Terminal.
LEARN MORE