Editorial Board
Puerto Rico's Recovery Needs Trump's Leadership
When millions of Americans are suffering, the president should pay attention.
by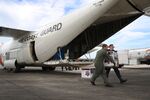 Puerto Rico's electric grid is down. The destruction of cellphone towers has rendered smartphones dumb. Roads have been washed away, a crucial dam has burst, hospitals are crippled. Thousands of homes and buildings have been destroyed. Water and food are in short supply.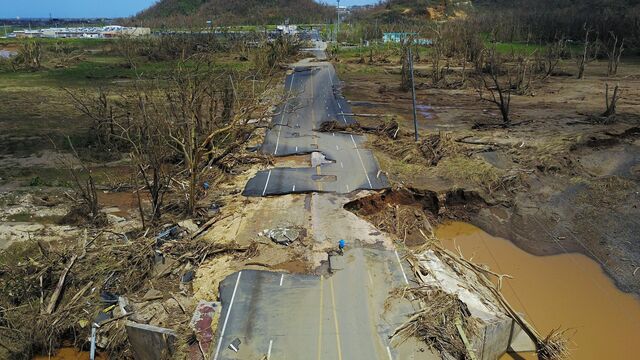 In short, Governor Ricardo Rossello is not exaggerating when he says that his island, home to 3.4 million U.S. citizens, faces a "humanitarian disaster." Yet for the last several days, President Donald Trump has ignored this national crisis as he pursues petty spats with sports figures.
It's not as if the federal government has failed to respond. From the Coast Guard and Federal Emergency Management Agency to the Department of Housing and Urban Development, thousands of U.S. personnel are mobilizing to meet the island's needs. But when disaster strikes, the president should at the very least express sympathy for the victims and mobilize the rest of the nation to help.
This is especially true when the crisis involves those least equipped to withstand it. Even before the winds and waves of hurricanes Irma and Maria began to lash its shores, Puerto Rico was in dire shape. A decade of recession and irresponsible borrowing had mired it in fiscal crisis, with spotty public services and decaying infrastructure. Rates of poverty and unemployment outstripped those of the mainland. Meanwhile, because it is not a state, Puerto Ricans receive fewer federal benefits and their economy labors under ill-fitting federal rules and regulations -- even as they lack meaningful representation in Congress.
Trump can help by shining a light on the crisis, perhaps with a visit (he has promised one to both Puerto Rico and the badly hit U.S. Virgin Islands). He could also extend the waiver for Puerto Rico on the antiquated Jones Act, which raises the cost for shipping goods from the mainland. And he could waive the cost-sharing for FEMA disaster assistance, something that the commonwealth can ill afford.
Longer term, Puerto Rico's recovery will require congressional action. As part of the bipartisan bill passed last year to help Puerto Rico dig out from more than $70 billion in debt, Congress created a task force on reviving economic growth. But its mostly sensible recommendations have languished without leadership. And some problems -- the island's unreliable, expensive, bankrupt and now devastated electric grid -- loom even larger than before.
The U.S. has an abiding national interest in the recovery and prosperity of Puerto Rico. Its residents faced tough economic choices even before this latest hard blow. They deserve the full support of their fellow Americans -- beginning with the one in the White House.
--Editorial: Michael Newman, James Gibney.
To contact the senior editor responsible for Bloomberg View's editorials: David Shipley at davidshipley@bloomberg.net .
Before it's here, it's on the Bloomberg Terminal.
LEARN MORE