Prophets
Bond Tantrums Should Be Considered Good Economic Omens
Rising debt yields that reflect stronger economic growth may actually function as an "easing" for equities.
by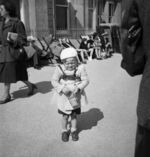 More major central banks are talking about joining the Federal Reserve and tightening their monetary policies. And yet what was generally expected to be a nightmare scenario for global equity investors has been anything but, despite a repricing of bond yields higher in many markets this month in response to the hawkishness, especially in the U.K.
The reason stock markets have been relatively sanguine is that central bankers are responding to stronger economies globally. It would be different if growth were seen as uncertain, just as it was in 2013, when risk assets took a temporary hit from the Fed-induced "taper tantrum" that sent yields shooting higher over the course of four months. Since then, central bankers have learned an important lesson: Clearly communicating intentions will help temper uncertainty, allowing bond yields to settle down and foster looser financial conditions. Put another way, rising bond yields that reflect stronger economic growth may actually function as an "easing" for equities. 
Bond Tantrums and Financial Conditions


Source: Bloomberg. "Bond tantrum" is measured as a one-day % change in 10-year government bond yield. G3 = U.S., U.K and Europe. When one-day % change is above 25 percent, it could be defined as a tantrum.
Recall that when central banks started to embark on their quantitative easing programs in 2009, causing their balance sheets to expand, bond yields initially rose on speculation that all that money pumped into the financial system would spur faster inflation. Equity markets posted double-digit returns, and the correlation between equity returns and central bank balance sheets became increasingly positive. 
But don't expect the correlation to necessarily turn negative, at least not right away. Large central-bank balance sheets will still provide substantial accommodation. Proceeds of maturing assets will be recycled back into the financial system through additional purchases as policy makers slowly wind down their QE programs rather than stop suddenly and sell assets into the market. Combined, the Fed, Bank of England, European Central Bank and Bank of Japan could reinvest an estimated $500 billion back into markets from the proceeds of maturing government bonds.
Rolling Correlation Between Equity Returns and Central-Bank Balance Sheet Expansion


Source: Bloomberg. Correlation is measured by quarterly balance sheet changes and quarterly total returns of equity indexes. Correlation figures are on an annual basis to smooth the data.
The foreign-exchange market also factors into this discussion. The higher bond yields in the U.S. that resulted from the 2013 tantrum established the basis for broad dollar strength. In turn, a stronger dollar negatively impacted those emerging markets with large trade and fiscal deficits. Dollar strength turned into a dollar "shortage" by 2016, as more emerging-market nations with large external debt in dollars had trouble accessing dollar funding.
Today, there is no shortage of dollars, at least judging by cross-currency basis swaps (derivatives that measure the cost to convert foreign cash flows into dollars) or risk reversal rates (an indicator of market sentiment that measures the difference between puts and calls). These measures suggest that funding conditions in dollars are the easiest in several years. At the same time, markets maintain a bearish view on the direction of the dollar consistent with geopolitical and domestic political tensions, creating an ideal setting for central banks to begin normalizing balance sheets.
Dollar Shortage Eases


Source: Bloomberg. USD risk reversal and basis swap rates are the average of G-10 currencies.
This year's weakness in the dollar has also contributed to looser financial conditions globally, in part by boosting demand for emerging-market assets. Of course, a falling dollar means other currencies are rising, as has been the case with the euro, the Canadian dollar and even the British pound. So if the dollar remains at depressed levels, and if strong growth keeps inflation from slowing, more central banks may follow the Fed in normalizing balance sheets in 2018.    
The recent tantrum seen in the market for U.K. gilts is not an isolated event. Markets understand that such sudden jumps in yields can be a positive economic signal when interest-rate and equity volatility remain anchored by central bank monetary policies. That should last at least until early 2019.
To contact the editor responsible for this story:
Robert Burgess at bburgess@bloomberg.net
Before it's here, it's on the Bloomberg Terminal.
LEARN MORE