view
Why the ECB Decided to Stand Pat on Stimulus
A mere hint of paring back in recent remarks by Mario Draghi ignited a mini taper tantrum.
by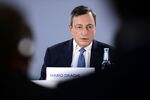 The European Central Bank had many reasons to scale down its exceptional monetary stimulus when its governing council met on Thursday. Instead, the central bank held off on doing anything until after the summer. Understanding why sheds light on the dominant influences on policy at this stage of Europe's economic recovery.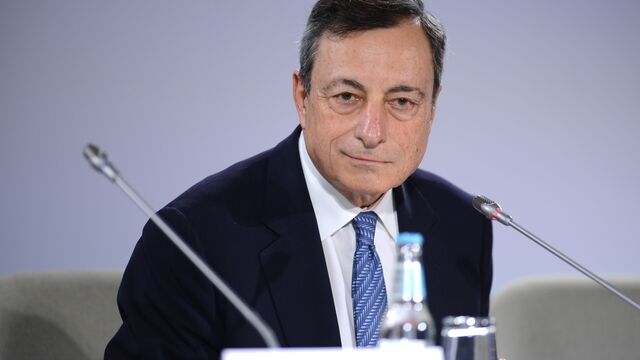 Europe's economy is experiencing a pickup in both current and forward indicators of growth. Improvements in household and corporate sentiment and activity have been reinforced by a decline in perceptions of political risk following the victory of Emmanuel Macron in the presidential and legislative elections in France.
Together with loose financial conditions overall, that alone would have constituted good enough reasons for the ECB to ease its pedal-to-the-metal approach to monetary stimulus that has included a prolonged period of negative policy rates and large purchases of market securities. The case was strengthened by the likelihood of emerging shortages of the bonds the central bank buys, together with some political opposition to its policies.
There is another reason why the ECB should have taken advantage of this economic window to lessen its stimulus: worries about possible collateral damage and the unintended consequences of its current policy approach. These include misallocations of financial resources, excessive financial risk-taking and pressures on providers to households of long-term protection products (such as life insurance and pensions).
All this adds up to a solid case for ECB action on Thursday. However, in deciding to hold off, I suspect that the governing council was influenced by three factors:
A mere hint of a possible reduction in policy stimulus contained in ECB President Mario Draghi's remarks at the Sintra June conference in Portugal ignited a mini taper tantrum that forced the bank to walk back the signal.
Inflation remains subdued.
The exchange rate has already appreciated markedly, risking disinflationary pressures and presenting a potential headwind to growth.
Having already signaled its monthly quantitative easing intentions until December, the ECB also faced a policy sequencing dilemma. Either it broke its forward guidance commitment, thereby undermining its policy credibility; or it raised rates even as it is still buying a considerable amount of securities (similar to stepping on a car's accelerator and brake simultaneously).
With all this in play, it should come as no great surprise the ECB decided to retain optionality and wait until autumn before announcing when and how it intends to lessen its considerable monetary stimulus. In doing so, it illustrates that its policy orientation is an even more dovish version of what, on the other side of the Atlantic, is already the loosest tightening in the history of modern central banking.
To contact the editor responsible for this story:
Max Berley at mberley@bloomberg.net
Before it's here, it's on the Bloomberg Terminal.
LEARN MORE