view
The 5 Most Important Things the G-20 Won't Do
All Angela Merkel can do in Hamburg is try to keep the peace.
by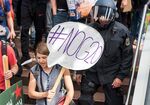 In 2017, the G-20 is a group with more inner conflicts than points of agreement. That makes the summit, which begins in Hamburg on Thursday, a minefield for the host, German Chancellor Angela Merkel. Merkel has enjoyed poll bumps out of previous high-level meetings. This time around, however, she's more interested in containing the hot tempers and animosities than in advancing any kind of common agenda, so the summit will likely be defined by what won't happen rather than by what will.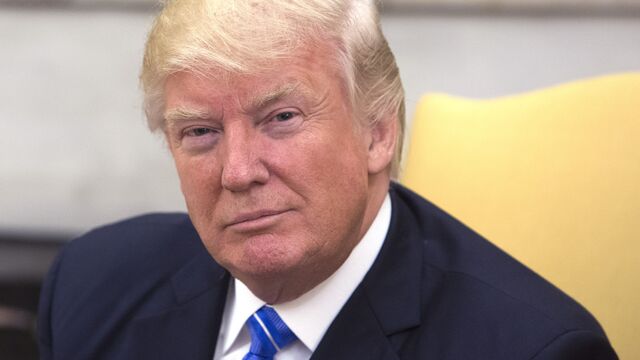 Here's what not to expect:
Any breakthrough on trade. Even though Merkel said recently that it was her goal to have the G-20 send "a clear signal for free markets and against protectionism, as well as a clear commitment to a multilateral trade system," that won't be possible because of the presence of U.S. President Donald Trump, who shows an unwavering commitment to his protectionist election promises and who has an issue with Germany's trade surplus with the U.S. Most other leaders at the summit are pro-trade, so Trump's allies, surprisingly, will be outside the meeting hall, among the 8,000 demonstrators who have already clashed with the 20,000 police who have flooded Hamburg for the duration of the leaders' talks.
German Foreign Minister Sigmar Gabriel said on Thursday that a trade war could break out between the U.S. and the European Union. He called on the sides to talk to each other to prevent it, but they've talked before and that didn't get them anywhere. Merkel's true goal is to prevent an outbreak of hostilities right at the summit, especially since the big trade news for Germany and other European nations is coming out of Brussels, not Hamburg: Japanese Prime Minister Shinzo Abe visited the EU's seat on Thursday to sign a political agreement that resolves most of the outstanding issues for a massive EU-Japan trade deal. The negotiations, which had dragged on for years, sped up after Trump pulled the U.S. out of the Trans-Pacific Partnership.
Any progress on climate change. Since the U.S. withdrew from the Paris Agreement, other large countries have restated their commitment to it, but without Trump's consent, it's hard to imagine what statement the G-20 leaders could make together. It might help some leaders at home to be seen to be standing up to Trump at the summit, but there's no point in recording the obvious disagreement in the final declaration.
Anything substantive to come out of the meeting between Trump and Russian President Vladimir Putin. Trump is coming to Hamburg from Poland, one of the few European countries these days where he could expect a warm welcome because the nationalist Polish government came to power using similar rhetoric. The Poles have primed Trump against trying to be friendly with Putin by promising to buy the U.S.-made Patriot missile defense system and seeking a long-term deal for the supply of U.S. liquefied natural gas to break Poland's dependency on Russian energy imports. Jobs and trade advantages are major issues for Trump, and Putin cannot offer as much as the Polish government can. 
Besides, Trump has to be careful not to look too soft on Russia because of the bipartisan domestic criticism he faces when that happens. The meeting with Putin, scheduled for Friday, will be watched by eagle-eyed commentators for any incriminating sign of friendliness. Trump, ever concerned with the TV picture, will probably pour his wrestler's soul into the initial handshake, but Putin, known for his iron grip, will do his best to look unfazed and inscrutable. I doubt Putin will try to flatter or otherwise manipulate Trump, given the meeting's uncomfortable context: He'll probably be opaque and noncommittal, not giving an inch on Syria or Ukraine, the two likely subjects of discussion. He may, however, offer Trump some cautious encouragement in the trade and climate conflicts with Europe: A rift between the U.S. and the EU is one of Putin's fondest goals.
Anything noteworthy on migration. It's on the summit's agenda, but good luck hammering out a common position given Trump's anti-immigration stance, the dictates of Brexit for U.K. Prime Minister Theresa May, the distress of Italian Prime Minister Paolo Gentiloni, whose country has problem handling a growing influx of African migrants from across the Mediterranean, and the bitterness of Turkish President Recep Tayyip Erdogan, who thinks the EU has shortchanged Turkey for its help in resolving the 2015-2016 refugee crisis. EU interior ministers meeting in Tallinn offer only slightly better chances of progress.
The emergence of Europe as the new global beacon. The Europeans have taken a firm stand against Trump while also keeping up pressure on Putin. The non-Western leaders, however, all have their own agendas to pursue. China's Xi Jinping is in the same camp as the EU on trade and climate change, and Trump is unhappy with what he considers Xi's insufficient efforts to dissuade North Korea from pushing forward with its nuclear program. But China also has just agreed to issue big loans to two Russian government-controlled entities that are under U.S. sanctions. Japan's Shinzo Abe has made a point of staying on a friendly footing with Trump, offering him help with North Korea. India's Narendra Modi has tried to be everybody's friend, avoiding rifts with both Trump and Putin, and so has the new Saudi crown prince, Mohammed bin Salman. 
The dynamics at the Hamburg summit make the G-20 a less efficient group than ever before. The final declaration will probably be filled with well-meaning sentences about global health, digitalization, gender equality, African development and barriers to the financing of terrorism, but in a world that's increasingly multipolar and shaped by bilateral deals and shifting multilateral configurations, the list of things on which all leaders can agree is shrinking. Born of the global financial crisis, which demanded concerted action from the global leaders, the G-20 format is losing relevance, useful largely as a convenient forum for bilateral meetings, like the one between Putin and Trump. 
Both Merkel and Hamburg residents, faced with a citywide lockdown, are already waiting for the hyped-up meeting to be over.
To contact the editor responsible for this story:
Therese Raphael at traphael4@bloomberg.net
Before it's here, it's on the Bloomberg Terminal.
LEARN MORE