Editorial Board
Cities Need Data From Uber and Lyft
Ride services operate on public streets and should cooperate in efforts to improve them.
by
With the ouster of Travis Kalanick, its founder and chief executive, Uber has vowed to mend an array of broken and frayed relationships. It can start with cities. It can focus on the sharing of some basic information. Its competitors, including Lyft, can join in this project, too.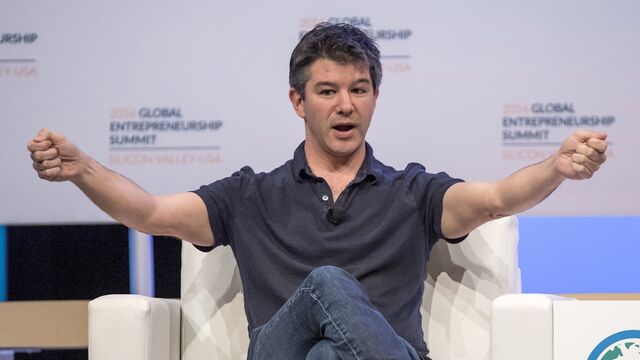 App-based ride services have changed the urban world, often for the good. San Francisco already has some 45,000 Uber and Lyft drivers cruising the city's busiest areas. In New York City, as of last fall, ride-service companies carried 15 million passengers a month -- a tripling of ridership in a year and a half.
And yet many city, county and regional planners have precious few ways to measure the effects of this transportation revolution. They simply do not know the number of cars out there, the mileage they log, where they're driving people, and how much people are paying for the ride.
There are a few reasons for this. The companies consider their data private and proprietary. Cities and counties have not always had the foresight to ask for it. And now state legislatures, heavily lobbied by the ride-service companies, are beginning to usurp cities' authority.
Last month, for example, Texas enacted a law that puts regulation of ride-service companies into state hands -- voiding an Austin ordinance that had required the companies to report their pickups and drop-offs by ZIP code. (Austin had also demanded that drivers be fingerprinted, which led Uber and Lyft to flee the city until the state stepped in.)
California, Florida, Michigan and Massachusetts have likewise preempted city regulations. California's law demands some data from the companies for enforcement purposes but doesn't share any with cities or the public.
City and county governments need to understand how people are using ride-service companies so that they can see where changes are needed in transit services and in traffic engineering on local streets. Uber and Lyft ridership patterns might well suggest where express bus services are needed or train services should be improved. And cities should be able to demand the data they need, as many do from traditional taxi companies.
The agreements that cities are able to forge with ride-service companies today will become even more important with the advent of self-driving cars, which are expected to be deployed largely by the ride-service business and which will present vastly more complicated legal and ethical challenges than the human-based ride-sharing business. The hope is that agreements fleshed out now will create a strong template for the relationship between cities and the self-driving industry that's just around the corner.
Yes, cities are asking businesses to fork over precious data. That's not an inconsiderable concern. But this data need not identify individual customers. And remember, these are private enterprises that do their business exclusively in and on public, shared spaces: streets and roadways.
--Editors: Mary Duenwald, David Shipley.
To contact the senior editor responsible for Bloomberg View's editorials: David Shipley at davidshipley@bloomberg.net .
Before it's here, it's on the Bloomberg Terminal.
LEARN MORE