view
Amazon Isn't Just Spending Big Bucks on Groceries
The corporate giant has taken over research and development.
by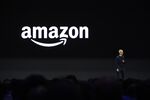 It didn't go totally unnoticed, but it probably deserves more attention than it has gotten: Amazon.com Inc. passed Volkswagen AG late last year to become the world's biggest corporate spender on research and development.
So an online retailer and entertainment provider with a big cloud computing operation -- which is also, we learned today, about to buy Whole Foods Market Inc. for $13.7 billion -- spent $17.4 billion on R&D over the 12 months ending in March. Well, sort of: Amazon doesn't actually report R&D spending. Instead, it has a line item under operating expenses for "technology and content," which it describes thusly in its financial reports:
Technology costs consist principally of research and development activities including payroll and related expenses for employees involved in application, production, maintenance, operation, and development of new and existing products and services, as well as AWS and other technology infrastructure costs. Content costs consist principally of payroll and related expenses for employees involved in category expansion, editorial content, buying, and merchandising selection.
AWS is Amazon Web Services, the company's cloud arm, which was once an experimental R&D effort but is by this point a big and profitable pillar of the company. I'm not sure that spending to maintain and improve its infrastructure is really what people think of as R&D. But the technology and content number is all we have to go on; plus, there are no hard and fast rules for what any corporation reports as R&D expenditure. With those caveats in mind, here's my list of the top 25 corporate R&D spenders worldwide:
I got a ranking of R&D spending by publicly traded corporations from the Bloomberg terminal, then added in the numbers for Chinese wireless-equipment maker Huawei Investment and Holding Co. Ltd. and German car-parts and appliances maker Robert Bosch GmbH, which aren't traded on a stock exchange but do produce detailed annual financial reports. (If there are any other private companies you think might belong here, let me know.) Also, General Electric Co. might have made it onto this list if it reported R&D spending on a quarterly basis, but all I had to go on was its 2016 total of $5.5 billion, which puts it just behind French pharmaceuticals maker Sanofi.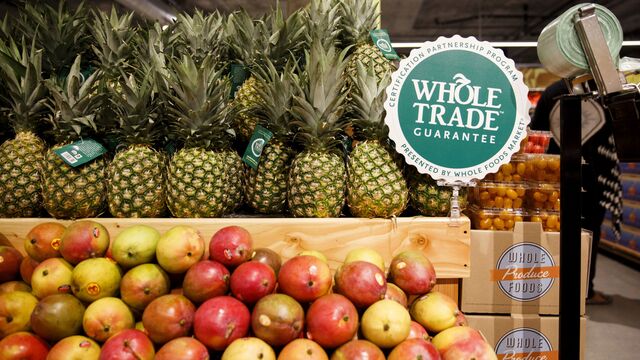 What does this ranking signify? In terms of future corporate performance, not much. The consulting firm Strategy& 1 has been tracking R&D spending for more than a decade and found that the top-10 R&D spenders actually underperform their industry peers.

Still, it is revealing to see which industries are the biggest R&D spenders. In the mid-2000s, when Strategy& started compiling its lists, 2 automakers were about as well represented on it as they are now. But pharmaceutical companies have sunk down the list since then, while tech companies -- especially U.S. tech companies -- have gained ground:
One category that was missing from the 2004 list was bookseller/gadget purveyor/TV network/cloud services provider/organic grocer. Amazon is becoming increasingly sui generis, in R&D spending as in everything else.
Formerly part of Booz Allen Hamilton, which spun off its management consulting arm as Booz & Co. in 2008 so it could focus exclusively on government work (although it has since gotten back into private-sector consulting). Booz & Co. had to change its name after PriceWaterhouseCoopers acquired it in 2014, and it went with the first half of the name of its magazine, Strategy & Business.
To contact the author of this story:
Justin Fox at justinfox@bloomberg.net
To contact the editor responsible for this story:
Brooke Sample at bsample1@bloomberg.net
Before it's here, it's on the Bloomberg Terminal.
LEARN MORE