Middle East
Russia Has Nothing to Gain by Undermining Qatar
Punching holes in this alleged case of Russian hacking, starting with its flashpoint.
by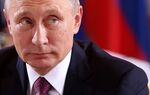 The ubiquitous "Russian hackers" are now accused of providing the spark for a diplomatic fire between Saudi Arabia and Qatar. While the facts in the case remain in the shadows, it's hard to understand why it would be in Russia's interest to undermine Qatar.
According to CNN, the U.S. Federal Bureau of Investigation, invited to look into the May 24 hack of Qatar's official news agency, alleged that Russian hackers were involved. It was they who placed on the agency's website a fake story quoting the emir, Tamim bin Hamad Al-Thani, as boasting of his country's good relations with Iran, Israel and the U.S. despite "the unfavorable orientation of the current American administration." (The story, of course, is gone from the Qatar News Agency site, but pick-ups in the Saudi press are still live).
Punching holes in this case is not difficult, starting with its flash point. It's not clear exactly what role the story played in Saudi Arabia's decision to sever diplomatic relations with Qatar. Officially, the kingdom accused Qatar of supporting terrorists such as Islamic State, Al-Qaeda but also the Muslim Brotherhood, a group that isn't universally recognized as terrorist (the U.K. designates it as such but the U.S. doesn't, despite the Trump administration's efforts in that direction). The Saudi government's statement also blamed Qatar for supporting "Iranian-backed terrorist groups" in Saudi Arabia itself and the Houthi rebels in Yemen.
These grievances, real or imagined, have been around for a while. They didn't come to the boil immediately after the fake news item was published. On May 29, Saudi newspapers accused the emir of Qatar of duplicity for a different remark, which wasn't fake. After Hassan Rouhani won the presidential election in Iran, the Qatari monarch made a congratulatory call to him, saying, "Our relations with the Islamic Republic of Iran are long-standing, historical and well-established and we call for further strengthening of these relations." And the Financial Times recently reported that the break-off of diplomatic relations was actually triggered by Qatar's decision to ransom members of its royal family, kidnapped while on a hunting trip to Iraq, for $1 billion -- a huge payment the Saudis saw as an excuse for funding terrorist groups.
But even if the fake news story had played an important role in bringing about the attempt to isolate Qatar, it's hard to imagine why Russia would want this outcome.
Like Saudi Arabia, Russia, is deeply interested in driving up the price of oil -- that's why both countries are parties to a supply reduction deal. But the Qatar crisis only briefly drove Brent oil above the $50 per barrel mark. As it became clear there would be no supply disruptions, it dipped back again.
As a power broker in the Middle East, Russia is obviously interested in driving wedges between major Arab nations and the U.S. In recent years, President Vladimir Putin has built a cordial relationship with Egyptian President Abdel Fattah el-Sisi -- to the extent that in October, 2016, Egypt voted with Russia on a United Nations Security Council resolution that would have allowed the continued bombing of Aleppo, a decision that caused much consternation in Saudi Arabia. 
But the Saudis have also found a willing partner in Putin. Russia had never helped the Saudi-led Organization of Petroleum Exporting Countries in the oil market, but now it's part of the unprecedented deal on oil production cuts. Deputy Crown Prince Mohammad bin Salman was in Moscow on May 30.
With Qatar, too, what was a hostile relationship -- mostly over Moscow's support for Syrian President Bashar Al-Assad, but also because Russia and the emirate are the biggest competitors in the global natural gas market -- has recently thawed. Now, it is arguably warmer than with all other Persian Gulf nations save Iran, whose troops fight on Assad's side alongside Russian forces.
Last year, as Russia struggled to close a budget gap, Qatar's sovereign wealth fund provided 2.5 billion euros ($2.8 billion) toward the purchase of a 19.5 percent stake in Russia's state-controlled oil company, Rosneft. The fund joined a consortium with the commodities trader Glencore, which only contributed 300 million euros, and the Italian bank Intesa SanPaolo loaned the rest of the 10.2 billion euro price. This means Qatar took on the biggest exposure to Rosneft at a time when Putin needed the money -- and the recognition that his regime wasn't in international isolation. Recent reports -- denied by Glencore and Qatar -- suggest that Putin and the emir built a buyback clause for Russia into the deal as a way of building a political bridge between the two countries.
The sovereign fund, the Qatar Investment Authority, is in the midst of negotiating the purchase of a stake in another Russian oil business, the Independent Oil and Gas Company of former Rosneft chief Eduard Khudainatov, which is under U.S. sanctions for dealing with North Korea. It's also looking at other Russian projects worth up to $12 billion, Russian energy minister Alexander Novak said in April. 
Since deciding to take a stand in the Middle East, Putin has tried to be the friend of every important leader in the region. They, too, have been eager to strengthen ties, despite their traditional closeness to the U.S. Putin would have thrown away years of patient relationship-building if he tried to pit Gulf nations against each other. The strategic role he sees for Russia in the Middle East, both as a military power and as a conflict mediator, would be harder to play if the emir came to hold a grudge.
Since Saudi Arabia cut off relations with Qatar, the Russian and Qatari foreign ministers, as well as Putin and the emir, have spoken on the phone. Putin has probably offered help as a mediator; unlike Trump, who tweeted his approval of the Saudi action against Qatar, the Russian leader hasn't taken an official stand on the conflict. "It's a matter of these states' bilateral relations," Foreign Minister Sergei Lavrov told a press conference. "We don't interfere with these decisions. Though we're suspected of being behind every event in the world, I assure you that is not so."
The Kremlin's denials tend to get stale very fast, but in this particular case, Russia has nothing to gain from destabilizing Qatar or pitting it against Arab neighbors. The U.S. interest in sowing distrust between Qatar and Russia is far more obvious: Qatar is a key ally which hosts a large U.S. military base, and the Russian inroads in the country are unpleasant to the Washington military and foreign policy establishment. 
"Russian hackers" tend to appear where this establishment -- as distinct from the Trump administration -- fears Russia might make gains at U.S. expense. The Trump-Russia scandal so far has prevented a rapprochement between the White House and the Kremlin. It's doubtful, however, that it can work with Qatar. The tiny, rich emirate is doing its best to be friends with everyone -- Arab neighbors, Iran, Russia, the U.S. The current crisis shows this policy can be hard to pursue, but with unpredictable and potentially hostile Trump in the White House, the emir isn't interested in making an enemy of Putin.
To contact the author of this story:
Leonid Bershidsky at lbershidsky@bloomberg.net
To contact the editor responsible for this story:
Mike Nizza at mnizza3@bloomberg.net
Before it's here, it's on the Bloomberg Terminal.
LEARN MORE