Europe
A Realist's Guide to Euro-Zone Integration
European Commission Vice President Valdis Dombrovskis says euro-zone "safe assets" can work, but also issues a warning.
by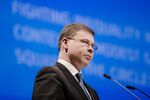 The European Commission is once again busy drafting plans for the future of the euro zone. This week's "Reflection Paper on the deepening of the economic and monetary union" follows a long string of reports, which have often promised much more than politicians and bureaucrats were then able to deliver.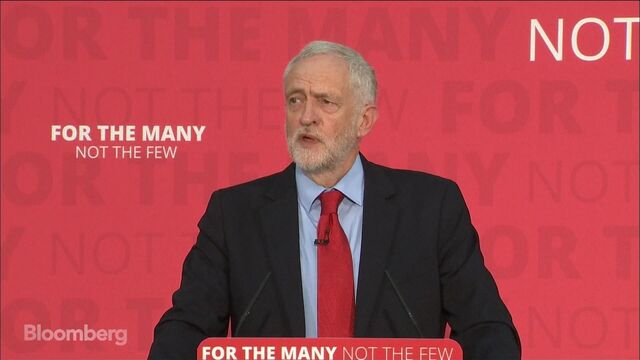 Still, there is hope in Brussels that this time things may be different. European Commission Vice President Valdis Dombrovskis is relatively optimistic that member states can be persuaded to integrate further. "We see there is determination from EU-27 to continue to move forward, and we believe this momentum is there also to complete the monetary union," he tells me in his office in Brussels. "Certainly, with a clearly pro-European president in France, we see there can be more momentum behind this discussion on the future of EMU."
The politics has definitely shifted in the direction of more EU integration. Britain's departure has triggered a rethink over the future of the EU. The election of Emmanuel Macron, a fierce europhile, as French president, has shown voters are not necessarily afraid of the promise of greater economic integration. The real question is what shape this new economic governance should take.
The most eye-catching proposal to come from the commission's report is the creation of so-called "Sovereign Bond-Backed Securities" (SBBS), financial instruments which would bundle together government debt from across the euro area. The idea is to create a "safe asset" for European banks to invest in, like U.S. Treasuries, allowing them to diversify away from their own government bonds. In doing so, the commission hopes to break the "diabolic loop," as it is often referred to, between banks and sovereigns -- the perpetual purchasing of national government debt by their banks – which can spread a fiscal crisis to the financial sector, as it did in Greece.
"These instruments are an answer to the problem of [not] having a safe asset," says Dombrovskis,  whose clinical analysis of a problem is a clue to his previous life as a physicist in Latvia. "In securitizing euro-area countries' sovereign debt, you can actually weaken the bank-sovereign loop and diversify bank investment and move away from the situation where banks are heavily investing in their domestic sovereign bonds," he adds.
The new bonds, which mirror a proposal currently under discussion at the European Systemic Risk Board and called European Safe Bonds (ESBies), steer away from the two taboos which currently block the creation of a "true" safe asset in the monetary union. The first is debt mutualization, which is toxic for fiscally disciplined countries such as Germany. The proposed securities only bundle together existing bonds, leaving each government to take sole responsibility for honoring them.
The second taboo is changing the regulatory treatment of sovereign bonds, so that they no longer have a zero risk-weight. This is deemed unacceptable in countries vulnerable to debt runs, such as Italy.
Dombrovskis believes these instruments can be a first step while politicians debate these much more controversial topics. What's needed is a change in the regulatory treatment of these instruments to ensure they too have zero risk-weight.
However, under the current structure it is unclear whether this would fly with investors: After all, banks can just diversify purchases by themselves if they wish to do so, or stick to domestic bonds which will still have zero risk-weight. There are also questions over the interaction between these securities and sovereign debt: The SBBSs risk not having a "AAA" rating, as they dilute safer government bonds, as indicated by S&P Global, the rating agency.
The only way to increase demand for the new bonds is to give them better regulatory treatment compared to sovereign bonds: This means giving them a zero risk-weight compared to a higher risk-weight for sovereign bonds. However, that's not for now, as one fear is that this could sharply increase the interest on sovereign bonds for countries with high debt.
Most likely, as a symbolic first step, SBBSs will be issued in small quantities, while euro-zone countries decide whether they want to go for more ambitious debt mutualization. This could be accompanied by a creation of a euro-zone treasury, another proposal the commission paper discusses.
And there's the rub. For this to work, member states will all need to abide by the fiscal rules enshrined in the Stability and Growth Pact. Yet, these rules are less and less credible. Only hours after my meeting with Dombrovskis, Italy's finance minister, Pier Carlo Padoan, released a letter to the vice president saying that Italy aims for spending cuts and tax increases worth 0.3 per cent of gross domestic product in its 2018 budget, once the economic cycle is taken into account. This is at least half the deficit reduction the EU fiscal rules would request.
Dombrovskis believes it's unfair to suggest that the rules are no longer meaningful. "Fiscal rules are still there and are still being applied. If you look at the overall result, you see that the average budget deficit in the euro area and EU is clearly going down." As for Italy, he seemed open to granting some leeway in order to help the recovery, but was also clear that government debt should be on a downward trajectory to prepare for a world of higher interest rates.
"We have outlined … the need to balance the economic recovery with fiscal adjustment," he said. "The message we are sending to Italy and a number of other countries during this period of time is that it is important to put public debt on a clear downward trajectory."
The commission is pursuing a delicate strategy here. It must convince countries such as Germany to accept greater risk-sharing. But this requires that countries such as Italy do not deviate from the existing rules -- on budgetary matters and on banks. The danger is that too much leniency today provides a perfect excuse not to make the steps needed to strengthen the resilience of the euro zone. For all the good intentions of the commission, the battle for a stronger monetary union has just begun.
To contact the author of this story:
Ferdinando Giugliano at fgiugliano@bloomberg.net
To contact the editor responsible for this story:
Therese Raphael at traphael4@bloomberg.net
Before it's here, it's on the Bloomberg Terminal.
LEARN MORE