view
RIP Trump's Wall
Republicans are refusing to fund construction while investing in ways to shore up existing barriers.
by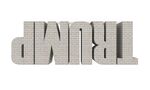 Donald Trump's wall on the U.S.-Mexico border, the signature issue of his presidential campaign, can safely be moved now from the "nearly dead" category to the just-plain-dead file. 1
That's the only conclusion to be drawn from the Washington Post's report on the new Republican bidding on the funding bill for the remainder of the current fiscal year, which won't include anything for the wall. But it's not just that. Instead of the wall -- which would have drawn a filibuster from Senate Democrats, at least eight of whom are needed to pass the bill to keep the government open -- Republicans will be including money for "new surveillance technology to patrol the nearly 2,000-mile border" as well as "to repair existing fencing."
That's the total giveaway, especially the latter bit. It's true that this bill only covers through September, and Trump and the Republicans could certainly still push for wall funding for fiscal year 2018. But if the wall is the answer to border security, then why would new technology be necessary? And even more to the point: If a big, beautiful wall measuring as high as 55 feet is on its way, then why would anyone bother appropriating money to repair old rickety fences? 
Of course, the answer is that there isn't going to be any wall, and everyone knows it. Perhaps even Trump. It wouldn't be a big surprise if Congress winds up giving him just enough funding to build a stretch long enough to fill one camera shot and provide the backdrop for a self-congratulatory ceremony in time to kick off Trump's re-election bid, but anything significantly bigger hasn't seemed likely for a long time. It's just never been a very practical idea (even people who do care a lot about border security generally prefer high-tech solutions, not a beatable physical barrier), and it's never been very popular, especially among those who would have to live near it. A recent Quinnipiac survey found only 33 percent of Americans in favor of it.
And the idea that Mexico would pay for it was, well, idiotic, not to mention an insult that would have rapidly turned a friendly neighbor into a resentful enemy had Trump stopped insisting on it. 
So how does Trump climb down from his wall?
In a practical sense, that's what he did when he signaled on Monday that he wouldn't veto the funding measure (and thereby shut down the government) unless wall funding was included. Trump continues to tweet out checks that his wallet can't cash: last week he was supposedly preparing for a shutdown showdown, but he blinked as soon as Congress returned to town. If he's not going to fight for it now, there's no reason to believe he'll fight for it this fall or at any point. 
Normal presidents would have seen all this coming by now and have gradually walked back the original commitment. Trump, however, is still pretending that he hasn't backed down at all from building the wall (and even forcing Mexico to pay). My guess is that he'll continue to claim it's not only going to be built soon, but that everything is proceeding ahead of schedule and under budget. Even if it means spending money on designing something that's never going to happen. 
The trick is that Trump doesn't appear to care at all about either his professional reputation among Washingtonians, or about making false claims to his supporters. The former have therefore learned to discount everything he says, while the latter remains steadfast -- for now. The problem for Trump's re-election, however, is that he'll be needing more than just his strongest supporters. And even they might catch on after a while.
The gradations: Nearly dead is like various characters in Monty Python and the Holy Grail, all of whom claimed to be not dead yet. Mostly dead is Westley from The Princess Bride before Miracle Max revives him. Then comes Bernie in Weekend at Bernie's II -- dead, but still able to dance to the music (it was some zombie thing, if I recall correctly). Bernie in the original Weekend at Bernie's was just-plain-dead, albeit sometimes propped up to look less dead. And then there's the parrot in the Monty Python Pet Shop sketch; nothing can get more dead than that. 
To contact the author of this story:
Jonathan Bernstein at jbernstein62@bloomberg.net
To contact the editor responsible for this story:
Mike Nizza at mnizza3@bloomberg.net
Before it's here, it's on the Bloomberg Terminal.
LEARN MORE