Democrats
10 Things for Liberals to Do Before Ousting Manchin and Heitkamp
Republicans are suffering the consequences of purist politics. Democrats shouldn't be emulating them.
by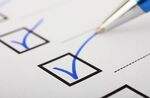 Liberals are upset with Senators Joe Manchin of West Virginia and Heidi Heitkamp of North Dakota, moderate Democrats in very Republican states who have decided to back Neil Gorsuch's nomination to the Supreme Court, so some of them are going to urge the Democratic Senatorial Campaign Committee to get revenge. HuffPost's Jennifer Bendery nails it:
I'll be generous (okay, and perhaps a little sarcastic). Defunding Manchin and Heitkamp -- or perhaps trying to defeat them with very liberal primary opponents -- is a great idea for progressives! I'd just suggest they think about where it should rank on their priority list. Before they take on that challenge, I'd suggest they:
Work to put Nancy Pelosi back in the Speaker's chair by winning the U.S. House districts which Hillary Clinton won in 2016, plus a few others.
Win as many governor races as possible in 2018, especially those in big swing states with Republican governors such as Wisconsin, Michigan, Florida, and more. Oh, and don't forget Maryland and Massachusetts, two very Democratic states with Republican governors up for re-election in 2018.
Dominate regular elections (New Jersey, Virginia) and special elections in 2017.
Win swing state legislative seats in 2017 and 2018 -- critical for the next round of redistricting, but also because important policy comes from state legislatures.
Defend marginal liberal Democratic senators such as Wisconsin's Tammy Baldwin and Ohio's Sherrod Brown in 2018 U.S. Senate races.
Fight hard in primaries for open seats in very Democratic areas to get liberals on the ballot who can win more elections.
Try to win a couple of longshot Senate races against extremely conservative Republicans -- it's not very likely Ted Cruz can be beaten, but the payoff is big if Democrats are competitive in Texas.
Make sure Democrats actually file candidates for as many seats as possible, from Congress down to dog catcher. Democrats have been awful at doing so in recent cycles, and thus unable to take advantage of opportunities.
Take some longshot chances in House races against extremely conservative Republicans who might somehow be vulnerable this cycle.
Did you forget about school boards, public authorities, city councils, and other local elections? Don't! Important policy decisions are made there.
If you've maximized resources for each of these, then I'd recommend looking for incumbent Democrats to challenge in primaries. Start with moderate liberals in very liberal districts, then go to moderates in somewhat liberal districts, and then conservatives in moderate districts.
And then I'd recommend going after incumbents who have undermined the party on key votes where their actions tipped the balance the other way. 
After all of that -- and probably a dozen other priorities I'm leaving out here -- then start worrying about moderate senators in very Republican states who have cast a few high-profile conservative votes that changed the outcome. Hey, it's always possible that activists could convince the bulk of voters in those states that they've got it all wrong (although even in one's wildest dreams it's going to be very hard to convince West Virginians to vote for an anti-coal candidate or North Dakotans to support someone who is anti-fracking). 
To put it bluntly: Republicans are right now suffering the consequences of purist politics. Democrats, even very liberal Democrats, shouldn't be emulating them.
It is, of course, quite sensible for people to push their political party in the direction they prefer. But when that becomes the main goal, it's a good way to sabotage any progress (as they see it) at all -- and, ultimately, a good way to make a political party dysfunctional. And anyone looking at the Republican Party in Congress now should be able to see that slight gains in purity are not worth the costs.
Especially with so many obvious and attainable priorities to choose from. 
This column does not necessarily reflect the opinion of the editorial board or Bloomberg LP and its owners.