Health Care
Obamacare Isn't Going to Fix Itself
Dropping enrollment is a bad sign for ACA, and also any future Republican replacement.
by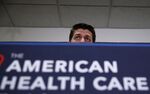 As the exciting saga of the American Health Care Act staggers forward, it's easy to forget that new chapters of our old health care drama are still being written. On Wednesday, the department of Health and Human Services released its final estimate of the enrollment figures for Obamacare.
And what have we learned? Enrollment has leveled off, and indeed fell by about 500,000. The age profile has shifted slightly, in the wrong direction, with only 27 percent of plan selections coming from people between the ages of 18 and 34, and an offsetting increase in the number of children and people over the age of 55 covered. The number of Gold plans selected fell by half, from 6 percent to 3 percent, with Silver plans picking up a commensurate increase. Average premiums before the tax credit rose by nearly $100 a month, though after the tax credit they were roughly stable.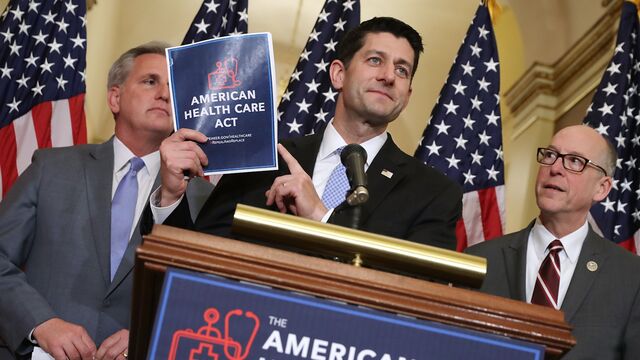 If you're not following health care policy closely, the significance of these changes may not be clear. But they are significant, and they matter, because they tell us how Obamacare is going -- and that matters not just for where we are now, but for the fate of any future Republican replacement.
Taken together, these numbers suggest a pretty coherent story. Insurers were underpricing for the first few years of Obamacare due to a combination of factors: uncertainty about how a new market would develop, various risk-subsidy programs that expired in 2016, a desire to build market share and gain expertise with their new consumer base, and possibly, a need to keep regulators happy.
By the end of 2016, however, it looked as if the market had matured, without the deep pool of healthy consumers that insurers and regulators had been hoping for to keep costs down for everyone else. The administration had originally stated they needed about 40 percent of the market to be between the ages of 18-34; they got about 28 percent. Insurers reported widespread losses. The risk subsidy programs were less generous than insurers had been expecting after Republicans insisted they could not be topped off from the federal budget, and anyway, two out of the three expired at the end of 2016. And enrollment growth from 2015 to 2016 had been disappointingly slow, suggesting that the long-awaited flood of better-risk consumers into the marketplaces wasn't happening.
So insurers raised premiums substantially in order to recoup their losses. Those increases were not invisible, and some people decided that they were no longer worth it. And who was most likely to stop buying insurance? People over 18 and under 55, the relatively cheap portion of the market to cover.
You can see this in a few things, including the gross shifts in who bought what, but also in the fact that more people seem to have been active shoppers this year, rather than passively re-enrolling in their plans. (Though this will also have been affected by plan cancellations).
To be sure, there is one piece of data that mitigates against this: the percentage of people receiving subsidies for their plan selections doesn't seem to have changed much. I would have expected to see the decline in enrollment concentrated among the unsubsidized, but that didn't happen. It may be that people simply declined to buy because they didn't like the insurance they'd been getting, or the options now available. That's broadly consistent with the fact that the numbers of active re-enrollees went up, while the number of new consumers and passive re-enrollees fell. (Some people will leave the market naturally over the year, as they get jobs, die, qualify for Medicare, and so forth. So if the number of new consumers falls dramatically -- as it did, by a million -- overall, enrollment will decline.)
Neither story is good news for Obamacare, because either way they suggest adverse selection: the youngest, healthiest consumers are departing, either because they don't like the premiums, or don't like the insurance offerings. Of course, that doesn't mean we'll enter the dreaded death spiral: if insurers priced their premiums on the assumption that the total number of enrollees would decline slightly, and younger and healthier people would leave the market, then they may still break even this year, and that will be the new equilibrium for the exchanges.
But we can't count on that, for a few reasons. For one thing, we don't know that that's how insurers priced. For another, higher premiums can change consumer behavior throughout the year, because people who select plans don't necessarily keep paying for them. (For example, though 12.7 million people selected plans last year, by March 31st, only 11.1 million had effectuated insurance, meaning that they were paid up on their premiums). So it's not just enough to know whether insurers priced on an assumption of some decline in their customer base; we also need to know what consumers will do for the rest of the year.
This change is not, of course very big so far. But insurance is a network good, which is to say that the bigger the pool of users, the more attractive it is as a product. You hear a lot about network goods in the context of the technology industry, where that characteristic is often feared to create unbreakable natural monopolies that companies can exploit for fun and profit.
But network goods have a funny characteristic: when they're growing, they tend to add users very fast, but when they start shrinking, they also shrink faster than other types of services. Every user who leaves slightly decreases the value to the rest of the people in the network, and you can quickly go from dominance to a devastating snowball ride into irrelevancy.
In fact, while the consistency of the subsidy level between enrollment years might seem like a good sign, I'd argue that it might be a very bad sign. The subsidies are the things that are supposed to keep this snowball from gathering speed, by insulating people from premium increases. The fact that we seem to have seen some decline in subsidized as well as unsubsidized users (otherwise, the percentage of subsidized consumers would have spiked up) suggests that that backstop isn't working all that well.
Of course, there are other stories we can tell. A lot of Democrats like to blame Trump, and Republicans, arguing that enrollment stalled from a combination of worry about Trump, and his administration's decision to pull some advertising in the last days of open enrollment. I find this story wildly implausible, and it is further belied by the final enrollment reports, which show declines happening not just in Healthcare.gov enrollment, but in state exchanges that were unaffected by the advertising changes; I nonetheless include it for completeness. Alternatively, it's possible that the extra consumers were picked up on employer insurance, though I'm not really seeing an upward spike in labor-force-participation that would justify that conclusion.
And what does this, in turn, suggest about the future of the Republican plan? For one thing, it suggests that it is urgent to actually have a Republican plan that can, eventually, get through Congress. The Congressional Budget Office score of the Republican bill expressed confidence that either the Republican bill, or the current law, would stabilize without killing the individual market. Looking at these numbers, I'm not so confident -- still not saying "Yes, definitely a death spiral", but eying it warily and urging the nursing staff to check its pulse frequently. If insurers can't make money this year, we may be in for an unfortunate and rapid progression of events.
The current version of the Republican bill may not be better than the status quo. But the status quo is not good. And everyone, Democrat and Republican, had better start thinking now about how far they're willing to go to fix it.
This column does not necessarily reflect the opinion of the editorial board or Bloomberg LP and its owners.