Wall Street
Bill Ackman Is Done Losing Money on Valeant
A company that looks like it was designed by activist investors was a disaster for the activist investor.
by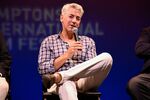 By my math, based on public filings, Bill Ackman's Pershing Square Capital Management had spent a bit more than $4.6 billion on Valeant Pharmaceuticals International Inc. shares and options as of yesterday afternoon. Of that, Pershing Square had gotten back about $574 million when it sold shares at the end of 2015 and 2016, leaving it with about a $4.1 billion basis in its position. Yesterday it closed out that remaining position, selling the remaining shares, some 27.2 million of them, through Jefferies Group LLC for about $300 million (or about $11 per share). 1 So out of a $4.6 billion investment, Pershing Square got back about $874 million.
But that math omits one final indignity. Ackman only owned 18.1 million of the 27.2 million shares that Jefferies sold. The other 9.1 million shares were underlying some stock options that he had traded with Nomura Global Financial Products Inc. 2  Those options had been restructured various times, but as of the most recent filing they were put/call combos 3 : Ackman bought call options with a $60 strike price and sold put options with the same strike price (all expiring in January 2019). That works out to be more or less a forward purchase of the stock for $60. 4  So when Pershing Square announced yesterday "that it has sold its investment in Valeant," presumably that means it also closed out those options. 5 Ignoring time value and assuming that it closed them out at $49 per share, that means that Pershing Square owed Nomura about $447 million.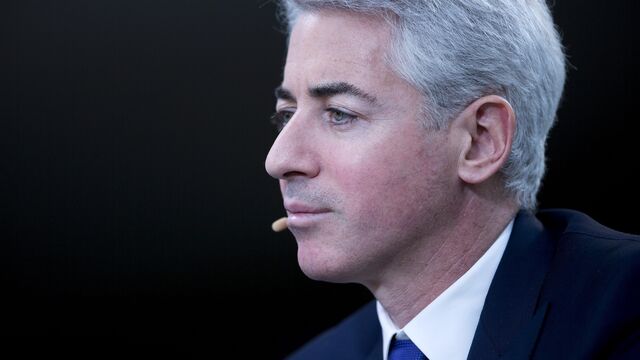 So when it got the check from Jefferies for $300 million for selling its stock, it had to turn around and write another check to Nomura for $447 million to get fully out from under Valeant. 6  That is: As of yesterday, Pershing Square's Valeant position, for which it had paid about $4.1 billion, was worth about negative $147 million. That's an impressive, though arbitrarily calculated, loss of almost 104 percent.
Perhaps fairer: Depending on how you count, Pershing Square's total outlays on Valeant, including yesterday's trades, were over $5 billion, 7 of which it got back $874 million, for about a $4.2 billion loss. Here's a chart of its transactions 8 : 

That too is somewhat arbitrary, though. Pershing Square's Valeant investment came out of its joint bid, with Valeant, to buy Allergan PLC. That ended very well: They didn't end up getting Allergan, but Pershing Square made about $2.2 billion on its Allergan toehold, leaving it down only about $2 billion on the overall Valeant relationship. It is fun to imagine how things would have gone if they had bought Allergan, though: Would its business have propped up the combined Valergan even after all the creepy revelations about Valeant's pharmacy practices, or would Valeant have dragged the Allergan business down with it?
I tell you all of this mostly because, one year ago tomorrow, I wrote a post titled "Ackman's Valeant Investment Keeps Getting Worse," in which I attempted to calculate how Pershing Square was doing on Valeant. The answer was bad, and that's back when the stock was trading at $33.51. Today the answer is, I suppose, three times as bad. 9  
Ever since I wrote that post, people have occasionally asked me to update it for new Valeant news, and I have occasionally complied. Now I can stop. Pershing Square is out of Valeant, or almost: Ackman and Pershing Square Vice Chairman Steve Fraidin "will remain on the Valeant board until the upcoming annual meeting but will not stand for re-election." 10  I am sure they are at least as happy to be done with Valeant as I am. 11 The losses are crystalized; there are no more breakevens to worry about. Just for giggles, though, here's one more: As of yesterday, Pershing Square would have broken even on its overall Valeant investment (ignoring the Allergan profits) if it had sold the stock for $169.15 a share. 12 Instead of $11. It got $11.
I don't know what the lessons are here. "Don't buy stock that is going to go down." Don't do it with options to get leverage, either. 
There is also a sort of strange story about activist investing. When Ackman arrived at Valeant, it was a perfect masterpiece of hedge-fund activism: run by a former McKinsey consultant, supported by activist fund ValueAct Capital Management, with a rigorously performance-based incentive compensation scheme that was a model for other companies, a leveraged capital structure, and a lean, aggressive, efficient approach to acquisitions and pricing. What was Ackman going to do, except stand back and admire the company? Ackman and Pershing Square "think highly of the Issuer's management team, strategy, and track record," said their sunny first filing about Valeant, two years ago. They weren't buying Valeant to do activism on it; they were buying Valeant to enjoy the fruits of perfected activism.
And then everything went bad -- in most tellings, precisely because Valeant was so purely a creature of modern shareholder capitalism. The focus on ruthless efficiency led to pricing decisions that were political and public-relations disasters. The compensation scheme seems to have incentivized shenanigans. The leverage didn't help. Rather than finding an undervalued company with a good business but a shoddy management team and pushing it to extract value from its business more efficiently, Pershing Square found a hyper-efficient value extractor and watched the wheels fall off. That's not the ideal approach.
To contact the author of this story:
Matt Levine at mlevine51@bloomberg.net
To contact the editor responsible for this story:
James Greiff at jgreiff@bloomberg.net
Before it's here, it's on the Bloomberg Terminal.
LEARN MORE