White House
Trump Can't Seem to Shake Those Russia Problems
A plan to ease sanctions may have found its way into the White House.
by
The New York Times reported Sunday that one of Donald Trump's lawyers, Michael Cohen, attempted to deliver a sealed proposal for crafting a Ukraine peace accord -- and lifting Russian sanctions -- to then National Security Adviser Michael Flynn shortly before Flynn resigned.
Cohen disputed a portion of the Times' account in an interview with Washington Post reporters, arguing that he hadn't taken the sanctions plan to the White House nor had he spoken to anyone about it.
But Cohen didn't dispute that he conferred with two others who brought him the sanctions plan, nor did he dispute who the men were: Andrii V. Artemenko, a Ukrainian politician and member of an opposition party trying to oust Ukrainian President Petro Poroshenko on nebulous corruption charges, and Felix Sater, a businessman who, as they say in the trade, has a "very colorful past" (and who I once crossed paths with during a lawsuit). 
At the highest level, the episode is yet another benchmark in the haphazard and troubling chronology of Trump's short history of diplomacy with Russia -- and his accommodating stance toward Vladimir Putin. Putin has already made incursions into Ukraine by annexing Crimea and it's unclear exactly how Trump plans to respond to other ambitions Putin might have in Eastern Europe. And, of course, there are ongoing federal investigations of Russia's role in trying to influence the 2016 election and the nature of any contacts between Russia and the Trump campaign.
At a more down-to-earth level, the goals of the trio involved in Cohen's sanctions plan and what that may say about President Trump's judgment and the judgment of those advising him is also curious.
Artemenko has said that top Putin aides have encouraged his political forays against Poroshenko. So why is Artemenko, a potential Putin stalking horse in Ukraine, getting a meeting with Cohen, a close adviser to the president?
Cohen was a ubiquitous spokesman for the president during the 2016 campaign and he had worked for the Trump Organization for a decade before leaving the firm in January. He now serves in a loosely defined role as Trump's personal lawyer. Cohen, whose wife is from Ukraine and who has done business there, is among a handful of the president's associates whom the FBI is examining for possible contacts with Russia during the 2016 campaign. (Cohen has disputed that he had any improper contacts with Russia.)
Sater, whom I wrote about in a column last August, has worked on a number of real estate projects with Trump, including the Trump Soho, a luxury hotel in lower Manhattan. Sater worked for the Bayrock Group -- a development firm based in Trump Tower and founded by a former Soviet official -- when Bayrock launched the Trump Soho.
Cohen and Sater both told the Times that they hadn't spoken to Trump about their sanctions proposal. But as the Washington Post noted, the episode "suggests that some in the region aligned with Russia have been seeking to use Trump business associates as an informal conduit to a new president who has signaled a desire to forge warmer relations with Russia."
In that context, Sater's history in particular -- and his continued proximity to the president -- are troubling.
Sater is of Russian descent and over the years he has had repeated run-ins with law enforcement for, among other things, money laundering, helping organized crime families defraud stock investors, and stabbing a man in the face with the stem of a broken margarita glass. (To make matters more complex, Sater has cooperated with the federal government in a number of investigations, winning a delayed prison sentence in the money laundering case as well as praise from authorities for his help.)

Sater told Fox News in an interview last night that the only thing guiding him as he crafted the sanctions proposal was altruism. "What could be wrong in helping stop a war and trying to achieve peace?" he told Fox. "I have done so much for my country and thought that promoting peace was a good thing."
For his part, President Trump has repeatedly denied knowing of anything untoward about Sater during the years they worked together, though he maintained a relationship with Sater even after news accounts about his sordid background surfaced. In fact, their relationship remained close enough that Sater once carried a business card emblazoned with the Trump Organization logo.
Sater surfaced in a libel suit Trump brought against me in 2006, in which Trump claimed that my biography, "TrumpNation," had damaged his business prospects in Russia and elsewhere. Trump lost the case in 2011.
During a deposition of Trump in late 2007, my lawyers asked him whether he planned to sever his relationship with Sater because of his organized crime ties. Trump said he hadn't made up his mind.
"Have you previously associated with people you knew were members of organized crime?" one of my lawyers asked.
"No, I haven't," Trump responded. "And it's hard to overly blame Bayrock. Things like that can happen. But I want to see what action Bayrock takes before I make a decision."  
(In fact, Trump had knowingly associated with mob figures before, episodes to which the news media has given relatively scant attention; there's more about Trump and organized crime in my account here and in the late Wayne Barrett's book, "Trump: The Greatest Show on Earth.")
Sater said in his own deposition with my lawyers in 2008 that he had made a number of business trips to Eastern Europe and Russia on behalf of the Trump Organization over the years. Those included trips with two of Trump's children, Donald Jr. and Ivanka, and Trump's daughter-in-law, Vanessa Trump, to scout possible developments. Sater specifically said in the deposition that he had visited Moscow with Donald Jr. and Ivanka in February 2006.
So it's all a bit odd when the president regularly loses his memory when asked about his relationship with Sater -- such as when the Associated Press inquired about it in late 2015. "Felix Sater, boy, I have to even think about it," he told the AP. "I'm not that familiar with him."
If Michael Cohen is playing a gatekeeper role for President Trump as his personal attorney, then inevitably he is going to take meetings with a variety of White House supplicants, some of whom may have unsavory backgrounds. But Cohen's role means that he also has to prevent certain people from getting through the gate -- people, one would think, like Felix Sater.
Regardless of whether Cohen personally delivered a sanctions proposal to the White House, why was he even involved in something like this -- and why does someone like Felix Sater keep resurfacing in Trumplandia, and in the orbit of the president of the United States?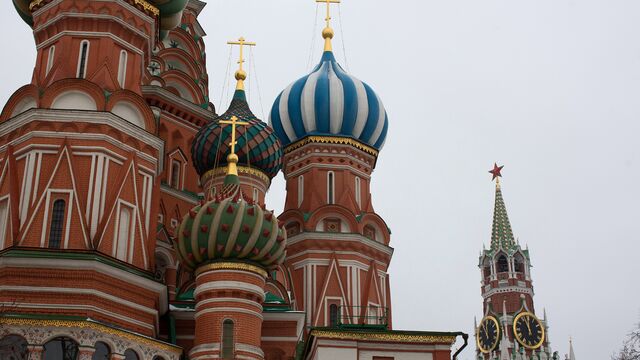 To contact the author of this story:
Timothy L. O'Brien at tobrien46@bloomberg.net
To contact the editor responsible for this story:
James Greiff at jgreiff@bloomberg.net
Before it's here, it's on the Bloomberg Terminal.
LEARN MORE