Companies
Correction: A Column Based on the Wrong Memo
Zenefits informed employees of layoffs before it informed the public. Its internal e-mail struck all the right notes.
by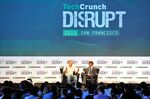 Shortly after I posted a column Thursday afternoon about recently announced layoffs at Zenefits, a Silicon Valley company that makes personnel-management software, I received an e-mail from a member of the company's communication staff. He said that my item was based on "inaccurate information," and as I now realize, he was right.
I had based my piece on a mistaken assumption that an e-mail Zenefits executives had written about the layoffs, which had been reprinted on various websites, was their way of informing their employees of the cutbacks. I had been appalled by what appeared to be their lack of empathy.
But the e-mail I reprinted was meant for the outside world. The new Zenefits chief executive, Jay Fulcher, had already written a different e-mail to the staff, one that struck all the right notes.
My mistake was in not calling the company to confirm that the e-mail was what I thought it was. My apologies to Zenefits, its employees and Bloomberg View readers.
Here is the internal e-mail, as provided by the company:
All,

Today we made some very difficult decisions about how we align our company for the journey ahead. We will be reducing our headcount by roughly 430 employees. These changes are company wide and impact all departments. You will be notified if you are impacted.

It is important to note that this is a reduction in force (RIF) - we are not cutting these jobs for performance reasons. We are saying goodbye to many talented people today that have helped build the company to this point, and it is through no fault of their own that we have to let them go. 

In 2015, Zenefits grew too quickly, hiring employees to support revenue projections that far surpass where we are today. Today's action aligns our costs more closely to our business realities and gives us the runway we need to build the business properly for the long term. It is part of an overall turn-around program that began a year ago to correct regulatory compliance issues, reset our culture and values, increase operational efficiency, and introduce a new SaaS platform and business model. Now we can responsibly grow the company in a way that is best for our customers, our employees, our partners and our investors.

This reset signals our move toward an operating model that is sustainable and better reflects the needs of our current business. We will relocate our operations organization to Tempe, AZ. We will utilize a seasonal employment model for parts of our services organization to accommodate the seasonality of our insurance operations. And we will build out our product and engineering teams in Vancouver and Bangalore to better complement the large team of engineers and product managers we have in San Francisco.

All of our colleagues that are affected today have given a piece of their heart to Zenefits. Rest assured, we will be doing all we can to make this transition for them as painless as possible, providing them a generous severance package and job search support. 

It has been a winding road for this company, but I believe our best work and ability to be the best company we can be is ahead. Few start-ups have a second shot at success - and we do. We defined this market and we now have the opportunity to lead it. If we remain focused on the things that matter - building innovative products, creating great partnerships, and delivering outrageously good customer service and support - that's just what we'll do.

There has never been more demand for our product than there is today. Our product-market fit is as strong as ever, and our technology and vision is truly the best in the industry. Our customers want us to win and are rooting for us - they don't want to go back to the pre-Zenefits days of paperwork and frustration.

This isn't how any CEO would choose to spend his first week on the job, but I strongly believe these difficult decisions are essential in setting Zenefits up for success. One thing that has already struck me about the people at Zenefits is how much you care - for each other, and for our customers and partners. Zenefits has so much heart and that makes this week very difficult. But we will get through it together. We will grow stronger together. We will make each other proud as we grow this company together.
To contact the author of this story:
Joe Nocera at jnocera3@bloomberg.net
To contact the editor responsible for this story:
Jonathan Landman at jlandman4@bloomberg.net
Before it's here, it's on the Bloomberg Terminal.
LEARN MORE