White House
Steve Schwarzman Explains Why He Counsels Trump
The private-equity titan responded in an e-mail to criticism of his decision to head a White House business council.
by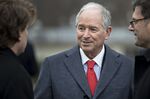 Two months before the presidential election, 110 young men and women, most just a few years out of college, gathered at the new Schwarzman College in Beijing -- a part of Tsinghua University -- to begin a year as Schwarzman Scholars. They came from all over -- Romania, Mongolia, Zimbabwe -- though with a heavy emphasis on Chinese and Americans.
You will not be surprised to learn that the Schwarzman who built the college and began the scholars program is Stephen A. Schwarzman, the chairman and chief executive of the Blackstone Group, one of biggest and best-known private equity firms in the world. Schwarzman has spent $100 million on the program -- and raised an additional $350 million -- for several reasons.
He believes that the rise of China, as both an economic and military power, will be the world's most important foreign policy issue over the next half century or more. He believes that potential leaders who get to know each other as young men and women gain an understanding of each other's cultures and of different ways to respond to crises and problems. He'd like a Schwarzman scholarship to one day rival a Rhodes scholarship in prestige.
Schwarzman is also the head of President Donald Trump's economic advisory council, a group of top executives who held their first meeting with the new president last week. The meeting, of course, was controversial, coming as it did in the wake of the president's immigration ban. Travis Kalanick, the CEO of Uber, resigned from the panel after hearing protests from his employees. Other chief executives on the panel also heard criticism from employees; a number of them sent out e-mails outlining their rationale for participating in the meeting.
As it turns out, Schwarzman was not immune to the criticism. Among the Schwarzman scholars there was widespread discontent, I'm told, and several of them sent notes directly to their patron. (One scholar, Carlos Adolfo Gonzalez Sierra -- an undocumented immigrant who moved from the Dominican Republic to Lancaster, Pennsylvania when he was 11 -- decided not to return to China for his second semester because he feared he would be unable to get back into the U.S. He remains a Schwarzman scholar.)
On Wednesday, someone forwarded me an e-mail Schwarzman sent to the scholars. Here is what he wrote in response to the criticism:
Dear Schwarzman Scholars,

Welcome back from the New Year's break. I wish you a very productive, happy and healthy Year of the Rooster. Since your return to campus, I've received a number of letters from individual Scholars about my participation as Chairman of the President's Strategic and Policy Forum in the White House. Some Scholars think it's a good thing for me to do while others seem to be unhappy that I've chosen to take that role. I thought I might share with you why I did it and why I think it's an example of how one deals with complicated leadership issues.

I was asked to Chair the President's Strategic and Policy Forum by the President-elect soon after the election. He asked me if I would consider chairing a forum with some of the most capable business people in the United States to give him candid feedback as well as be a source of constructive ideas to make the government more effective for the American people. I told him I would be glad to serve in that capacity because I thought it was good for the American people and the country will be best served if the Administration were successful. He asked me to give him the names of the people I thought would be appropriate to serve and that the two of us would review the list and finalize it, which we did (the list is attached). He then asked me to contact all of those individuals and see if they wanted to serve. Given today's divisive political climate, I am particularly pleased that the Forum, which now has 18 remarkably talented and experienced members, is diverse and bi-partisan.

I had a variety of conversations with individual members before our meeting last Friday in the White House from 10 a.m.-noon. I encouraged each member to come to the meeting with at least five personal suggestions of policies and regulations or laws that could be modified or eliminated to help improve the functioning of the government for the benefit of everyone in our country.

The participants each focused, as announced publicly, on one of six different areas, including the new immigration Executive Order, regulatory changes, tax and trade, women in the workplace issues, infrastructure, and education. Besides the members who are part of the Forum, the President attended with the senior White House staff as well as other members of the government. The discussions were quite interesting as you might imagine with the President taking an active role with each member from our group all on matters of substance.

There was a lot of media coverage of this event and I spent time with the President after the meeting, giving him my thoughts. You should also know that in the last three weeks I've had face-to-face conversations with President Xi in Davos about issues facing the U.S. and China, as well as with Prime Minister May of the U.K. and Prime Minister Justin Trudeau of Canada and the entire Canadian cabinet. All of these meetings have been publicly reported in the media. Of course, I have had conversations with many other high government officials from around the world in the last several weeks as well.

The reason I'm sharing this information with you is that my vision for the Schwarzman Scholars program is that each Schwarzman Scholar at some point in their lives can, if they're fortunate, take similar types of roles in trying to have good outcomes occur for large numbers of people. In this situation, I'm operating in the political arena. I also try to have impact in the not-for-profit area by starting and supporting organizations, like the Schwarzman Scholars, to improve people's lives. I have tried to use the same approach in my business life as well.

I'm very fortunate to be able to pursue these objectives in three major areas: politics, the non-profit sector and the commercial world. I hope that all of you use this approach in your own life as well.

I regret that some Scholars have reservations about my following this approach with the new Administration in Washington. In life you'll often find that having influence and providing sound advice is a good thing, even if it attracts criticism or requires some sacrifice. However, I have always believed one's obligation is to work for the common good. To the extent you can help achieve this objective for other people, you have an obligation to do so even if there is a short-term cost. That's what being a leader is, and I'm proud and privileged to be in that role. I'm also proud to have started Schwarzman Scholars, so you could have a unique look at China and a lifetime understanding of it. Your learning what leadership actually involves in challenging times is, however, particularly important to me. Those types of roles are not for everyone, but I believe that everyone in our program has that capacity. I encourage you to employ it as your life develops.

Steve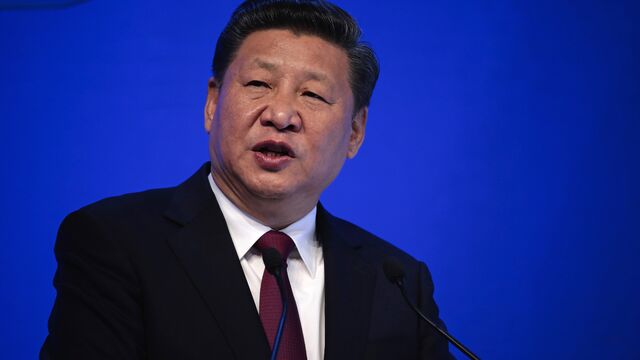 This column does not necessarily reflect the opinion of the editorial board or Bloomberg LP and its owners.