Raise State Gas Taxes (and Not Just for the Money)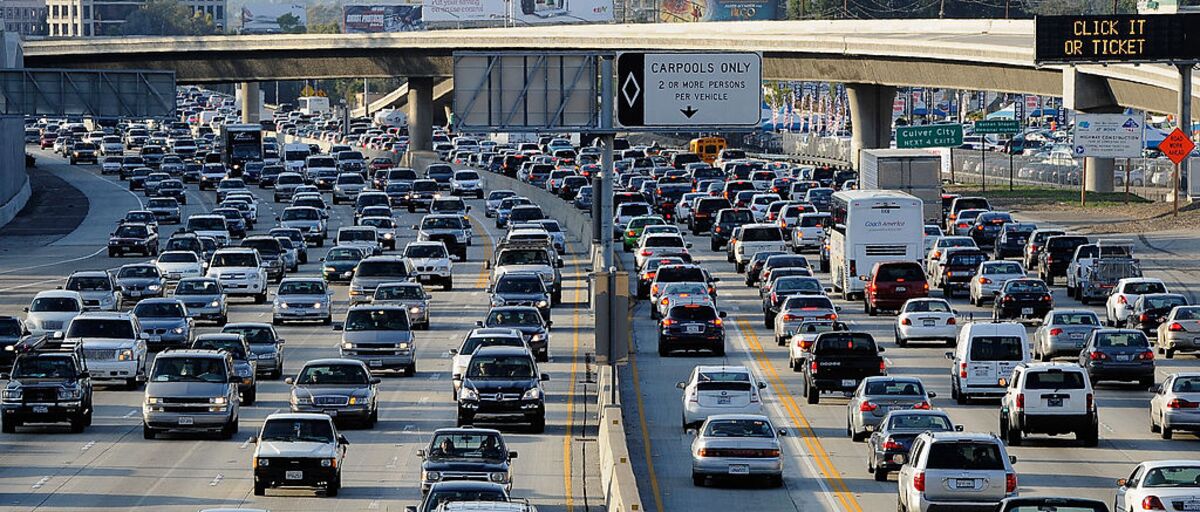 Not as expensive as it should be.
Photographer: Kevork Djansezian/Getty Images
The U.S. is reaching a crossroads in its drive to reduce greenhouse gases: While emissions from electricity-generating plants have been steadily decreasing, those from cars and trucks keep rising. Transportation is now poised to become the country's leading source of carbon dioxide.
The smart way to put the brakes on vehicle emissions would be to place an economy-wide price on carbon, so that what drivers pay for gasoline would reflect its damage to the atmosphere. Carmakers and consumers could then decide how best to respond to the true cost of gas -- probably by moving more quickly toward cleaner engines and electric vehicles. (At the same time, a carbon tax would ensure that the cleanest forms of electric power -- nuclear, solar, wind -- are made permanently cost-effective.)
The odds of Congress passing a comprehensive carbon tax anytime soon appear slim. Fortunately, though, a more modest carbon tax already exists: the gasoline tax, imposed by both the federal government and the states. While there's no appetite in Congress to raise that tax, states can and should push theirs up.
Beyond providing a strong incentive to cut carbon emissions from cars and trucks, higher state gas taxes would provide money that's badly needed for road maintenance. And these taxes are ripe for an increase: Twenty years ago, the state average was 18.7 cents a gallon; today, it's 20.7 cents. Thanks to inflation, that amounts to a reduction in real terms of 35 percent.
In the past few years, Kentucky, Wyoming, Nebraska, Idaho and Georgia have increased their gas taxes to fund road maintenance -- without making it about climate change. But if all states follow suit, the result will be lower carbon emissions.
To contact the senior editor responsible for Bloomberg View's editorials: David Shipley at davidshipley@bloomberg.net.