The Fed Should Be Clear and Raise Rates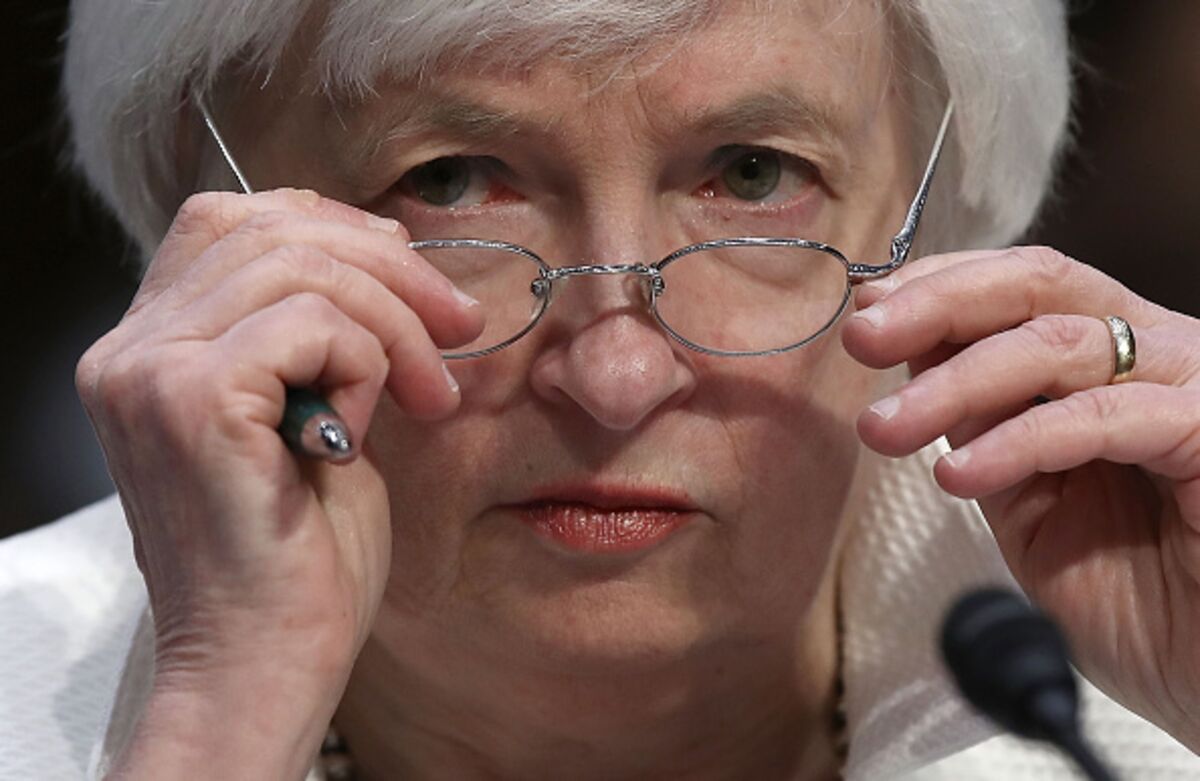 Taking a close look at the economy.
Photographer: Win McNamee/Getty Images
Running the U.S. Federal Reserve has never been an easy job, and the degree of difficulty is only getting higher. Eight years after the crash, the economy is sending confusing signals, and the Fed's policy makers aren't sure what they mean. That's awkward when the one thing investors want from this week's interest-rate decision is clarity.
Under these circumstances, the Fed is bound to disappoint. The best it can do is press cautiously ahead on normalizing monetary policy, explain what "normal" now means, and promise to keep an open mind as new information comes in. What this requires right now, it should also say, is a quarter-point rise in interest rates.
The U.S. unemployment rate stands at 4.9 percent, which once would have been seen as full employment. The target for the federal funds rate is currently 0.25-0.50 percent, which once would have been seen as extraordinary monetary stimulus. Before the crash, economists would have called this combination out of balance: Full employment calls for withdrawal of stimulus, or inflation will rise.
Today both sides of this calculation are in doubt.
It's unclear what full employment means. The labor-force participation rate isn't back to where it was before the crash, suggesting that further stimulus might get more people back to work. Wages are rising at a slightly faster rate lately, but there's no real sign of pressure on prices: The inflation rate stands well below the Fed's 2 percent target, and expectations of future inflation are still subdued.
So full employment isn't what it used to be -- and interest rates, many economists argue, aren't as low as they seem. That's because the degree of monetary stimulus is best measured as the gap between actual interest rates and the so-called neutral rate of interest -- the hypothetical rate that neither adds to nor subtracts from demand. In the U.S. the estimated neutral rate has been trending down, according to the Fed, and now stands at 2 to 3 percent, rather than 4 percent or more. This implies that the current degree of stimulus is 1 to 2 percentage points less than meets the eye.
Reasoning along these lines could be used to justify not just leaving the fed funds rate unchanged but actually cutting it -- as former Federal Open Market Committee member Narayana Kocherlakota recently argued. Either of these courses, though, would be a mistake.
What this kind of analysis leaves out is the growing threat to future financial stability. Very low interest rates (together with a massively enlarged central-bank balance sheet, courtesy of quantitative easing) have supported demand as intended, albeit with ever-diminishing effectiveness; at the same time, however, they've artificially boosted financial-asset prices and distorted normal patterns of risk-taking in financial markets.
These distortions were the unavoidable price of emergency stimulus. The emergency is over. Reducing and then eliminating them needs to become a higher priority.
That's one thing the Fed can be clear about this week. With unemployment at less than 5 percent, a gradual withdrawal of monetary stimulus is appropriate. The Fed should say so -- and should prove it means what it says by raising rates.
To contact the senior editor responsible for Bloomberg View's editorials: David Shipley at davidshipley@bloomberg.net.