Investing
Investing in South Africa's Economic Gloom
These bonds go up when the country goes down.
by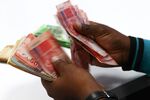 Just about everything is going wrong in South Africa and that's why investors in its bonds are reaping a bonanza. It's hard to find another country with minuscule growth, rising inflation, a quarter of its workforce unemployed and a currency that lost more than 25 percent of its value the past 13 months managing to finance its deficit with demand exceeding the supply for newly-issued debt. 
Investors are able to benefit from South Africa's misery because a portion of the nation's borrowing is designed to appreciate as inflation accelerates and markets anticipate much worse to come. Since Jan. 1, the country's inflation-linked bonds are outperforming all developed and developing countries with similar offerings, including Brazil, Germany and the U.S.

This does nothing to improve South Africa's economic prospects. President Jacob Zuma recently acknowledged his country's darkening outlook in an address to his fellow citizens, asserting, "We all have a lot to do to turn the economy around."
Yet investors can't get enough of South Africa's 359 billion rand-denominated inflation-linked bonds, which comprise 22 percent of the nation's total debt.
The linkers, as they are nicknamed, produced a 4.7 percent total return (income plus appreciation) this year. That was No. 1 among emerging market countries and among the 23 countries that issue bonds paying higher yields in their own currencies whenever the domestic rate of inflation increases , according to data compiled by Bloomberg. 
The bonds are the only glimmer of confidence in an economy that is deteriorating on multiple fronts. The rand lost 25.2 percent against the U.S. dollar in 2015, the third worst-performing currency among the world's 31 most-traded before gaining 0.23 percent this year, according to data compiled by Bloomberg. What's more, the rand is likely to decline another 7.6 percent by the end of 2016, according to analysts surveyed by Bloomberg.
South Africa's inflation rate is lower than the African average but its economic growth is worse, according to Bloomberg data. The consumer price index rose 4.6 percent in 2015 and will climb to 6.2 percent and 6.3 percent this year and next, according to economists surveyed by Bloomberg.
Inflation, Actual and Forecast

Growth is projected to slow to 1.3 percent from 1.5 percent last year with projected gross domestic product barely rising to 1.6 percent in 2017.
Growth, Actual and Forecast
The health of South Africa's publicly traded companies also is getting worse, as measured by the net debt to earnings before interest, taxes, depreciation and amortization of the 40 companies that make up the Africa TOP40 Tradeable index. The debt ratio is the highest since 2004, and while it still is less than the benchmark for emerging market countries, the deterioration has made the difference the narrowest since 2013, according to Bloomberg data.
Much of the plight of South Africa can be attributed to slowing growth in China and the collapse of commodities prices afflicting many emerging market economies. China has been South Africa's biggest trading partner since 2008 and accounts for $61.6 billion of the country's total trade, almost triple the amount seven years ago, according to data compiled by Bloomberg. Since the Chinese economy began to slow in 2010, the rand has lost 56 percent of its value against the dollar while the bond market depreciated 40 percent, according to Bloomberg data.
China's Woes Are South Africa's

Traders are betting that South African inflation will keep climbing as measured by the 5-year break-even rate, which rose from an average of 6.2 percent in 2015 to 6.94 percent on Thursday, according to Bloomberg data.
Amid all the foreboding, the largest rand-denominated linker maturing in December 2033 is trading at a yield of 1.94 percent, or 7.18 percentage points lower than the comparable non-inflation linked bonds, according to Bloomberg data. The linkers sold by the South African government will gain another 2.8 percent after appreciating 4.7 percent so far this year if inflation does reach 6.2 percent this year, according to data compiled by Bloomberg.
The robust demand for the linkers derives in part from the relative lack of South Africa debt compared to its GDP. That ratio is well below the average for African and Middle Eastern countries and is a mere fraction of the proportion of debt to GDP of many developed countries, including Japan, Canada and the U.S., according to data compiled by Bloomberg. Should the economy continue to stagnate with rising inflation, though, there will come a point when potential investors in linkers may find dancing on South Africa's grave perilous.
Until that breaking point comes, investors are seizing the risk. And for all its troubles, South Africa still has no difficulty raising money.
(With assistance from Shin Pei)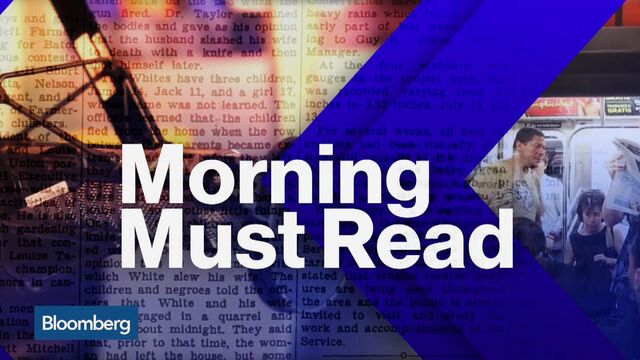 This column does not necessarily reflect the opinion of the editorial board or Bloomberg LP and its owners.