Companies
Companies Lie. Some Get Away With It.
We have different expectations from Volkswagen and "Game of Thrones."
by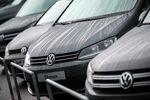 Why is it wrong for Volkswagen to lie (if it did lie) about whether its cars meet emission standards, but uncontroversial for HBO to lie (if it is lying) about whether Jon Snow is dead?