Wall Street
Why Do High-Frequency Traders Cancel So Many Orders?
And do they make our markets less stable and less fair?
by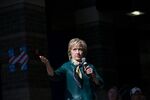 The issue of high-frequency traders who cancel a lot of their orders seems to have been in the news a bit recently, so let's kind of reason it out from first principles. 
There are different kinds of "high-frequency traders," but many of them are in the business of what is called "electronic market making." A market maker continually offers to buy or sell stock, whichever you want. So the market maker places an order on the stock exchange to buy 100 shares of XYZ stock for $9.99, 1 and places another order to sell 100 shares of XYZ for $10.01, and you can come to the stock exchange and immediately sell to the market maker for $9.99 or buy from it for $10.01. If you sell for $9.99, and then someone else comes along and buys for $10.01, the market maker collects $0.02 just for sitting in between the two of you for a little while. Whether the market maker is necessary, or worth the two cents, is a hotly and boringly debated question, 2 though it should be said that market makers have existed in the stock market for a long time and that electronic market makers do the job waaaaaaaaaay cheaper than their human predecessors. 3
Okay. How does the market maker decide what orders to send to the stock market? Particularly, how does it decide on a price? Well, remember, it's a little computer program, and its little computer brain wants to balance supply and demand. If the market maker quotes $9.99 / $10.01 for a stock, and lots of people buy for $10.01 and no one sells for $9.99, then that probably means that the market maker's price is too low and it should raise the price. There's a simple dumb schematic way to do this, which is:
Put in a bid on the stock exchange to buy 100 shares for $9.99, and an offer to sell 100 shares for $10.01.
If someone buys 100 shares (for $10.01), raise the quote to $10.00 / $10.02. (But if someone sells 100 shares for $9.99, lower the quote to $9.98 / $10.00.)
Repeat, moving the quote up by a penny each time someone buys, and down by a penny each time someone sells.
If the stock price is relatively stable, this is a more or less functional strategy. 4 But notice how many orders the market maker cancels. It starts by putting in two orders, one to buy 100 shares for $9.99, and another to sell 100 shares for $10.01. Then (say) someone buys 100 shares for $10.01. The market maker's sell order has executed. Now it wants to move up its quote, so it cancels its $9.99 buy order and enters two more orders (a $10.00 buy and a $10.02 sell). Then (say) someone sells 100 shares for $10.00. Now the market maker's buy order has executed, it wants to move the quote back down, it cancels its sell order, and submits new buy and sell orders.
So this simplest stylized market making strategy cancels 50 percent of its orders without ever executing them. 5  Is that because they are a scam, or phantom liquidity, or spoofing? No, it is because it is a market maker, and it moves its prices to respond to supply and demand.
Now let's add one important real-world complication to this stylized model. Our imaginary market maker sent its orders to "the stock exchange." But there are actually 11 stock exchanges in the U.S., plus any number of dark pools and other venues. Different investors route their orders differently to different exchanges, and if you want to do a lot of business as a market maker you have to make markets in the same stock on multiple exchanges. But the same economic principles apply: If the market maker sets a price, and people keep buying, it should raise the price. It's just that now it has to raise the price everywhere. So the model becomes:
Put in 11 bids to buy 100 shares for $9.99, and 11 offers to sell 100 shares for $10.01, one on each of the 11 stock exchanges.
If someone buys 100 shares on one of the exchanges, raise all the bids to $10.00, and all the offers to $10.02.
Etc.
Now every time the market maker executes one order and moves its price, it cancels 21 orders: the 11 orders on the other side, and the 10 orders on the same side at different exchanges. It now has a cancellation rate of 95.5 percent. Is that because its orders are a scam, or phantom liquidity, or spoofing? I have set up the answer to be: No, it is because it is a market maker, and it moves its prices to respond to supply and demand, and our fragmented market means that it has to do that in a bunch of different places all at once.
But to be fair, a lot of people do think that this is bad, or phantom liquidity, or even "front-running"! The problem is that the person who buys 100 shares from the market maker for $10.01 on one of the exchanges might also want to buy 1,000 more shares from the market maker for $10.01 on all of the other exchanges. And if the market maker is faster than the buyer, the buyer won't be able to do that: The market maker will change its quotes on the other exchanges before the buyer can get there and trade with those quotes. This is much of the plot of my Bloomberg View colleague Michael Lewis's book "Flash Boys," 6 and it is an irreconcilable conflict: People who want to buy a lot of shares don't want the price to react to their buying, while market makers do want their prices to reflect supply and demand. A fair amount of modern market-structure complexity comes out of this conflict. 7  
But we will move right along because our model of the market maker is still very stylized. Our market maker just changes its prices when it trades, to balance supply and demand. But in the real world a market maker can look at other facts about the world to decide what prices it should offer. 8 If the Fed raises rates, or oil prices spike, or a jobs report is weak, that will affect the prices of thousands of stocks, and the market maker should update its prices for those stocks before anyone trades with the old prices. Meaning: even more cancellations. Big events like that don't happen every second, but a high-speed market-making computer has a lot of time and computing power on its hands, and can spend the bulk of each second thinking about other, smaller events. If someone buys 100 shares of Microsoft, pushing up the price by a penny, then historical correlations might tell the market maker that it should push up its price for Google by a penny. 9 And so the market maker will go cancel 22 orders on 11 different exchanges and replace them with 22 new orders at slightly higher prices, further increasing its cancellation rate above the 95.5 percent we got two paragraphs ago. Again, not because it is spoofing or front-running or whatever, but because it is a market maker, and its business is about getting the price right, and it is doing its best to get the price right.
Now, like I said, there are lots of different kinds of high-frequency traders, and different kinds cancel orders for different reasons. And sometimes people cancel orders for nefarious reasons! Navinder Sarao is accused of spoofing in the S&P 500 futures market, entering and cancelling lots of orders to create an illusion of demand, in suspicious proximity to the flash crash of 2010. He allegedly "canceled more than 99 percent of the orders that he submitted through his algorithm," which seems bad, although again remember I got to a relatively innocent 95.5 percent cancellation rate three paragraphs ago. 10  And just today, the SEC settled spoofing charges with Briargate Trading for more than $1 million, alleging that Briargate sent "multiple, large, non-bona fide orders" on the New York Stock Exchange before it opened, creating the illusion of demand, and then traded on the other side of those orders on other exchanges that opened before NYSE. And then canceled the spoof orders before NYSE opened. 11 Spoofing certainly happens, and cancellation rates are some indication of it, but they are not by themselves a sufficient indication. People cancel orders for lots of legitimate reasons. Some of which we've just discussed. 12
Of course, I am thinking about this today because of my Bloomberg View colleague Hillary Clinton's plan to get rid of high-frequency trading. From her financial regulation briefing today:
Impose a high-frequency trading tax and reform the rules that govern our stock markets. The growth of high-frequency trading (HFT) has unnecessarily burdened our markets and enabled unfair and abusive trading strategies that often capitalize on a "two-tiered" market structure with obsolete rules. That's why Clinton would impose a tax targeted specifically at harmful HFT. In particular, the tax would hit HFT strategies involving excessive levels of order cancellations, which make our markets less stable and less fair.
Now I tend to assume that, like all presidential campaign proposals, this has a low probability of actually happening, and it is in any case pretty light on details. But if you do take it seriously, then the effect would be to cut back on electronic market-making and other high-frequency trading strategies that rely on updating their prices to reflect changing conditions. 13 (It might cut back on spoofing, too, but spoofing is already illegal, and cancellations are the most obvious clue for where to find it, so I am not convinced that it would do much on that front.) "Mrs. Clinton's plan to tax high-frequency trades is intended to curtail certain trading activity, not to raise tax revenue," reports the Wall Street Journal. 
Do those strategies "make our markets less stable and less fair"? Obviously some people think so! Certainly it is not unreasonable to have some stability concerns about electronic trading, though I suspect that there are better ways to address those concerns than by taxing it out of existence.
As I've said before, though, the story of high-frequency trading is basically one of small smart firms undercutting big banks by being smarter and more automated and more efficient. The old, inefficient, lucrative equity trading business was in large part replaced by automated market-making at electronic trading firms. This took business away from the big banks. It was also unambiguously great for small retail investors, who can now trade stocks instantly for $10 or less, though the story is more complicated for institutional investors. In particular it is easy to find hedge fund managers who complain about high-frequency trading.
"Clinton's proposals amount to a doubling down on her bet that appeasing her party's populist base is worth more than the possibility of alienating wealthy donors," says Bloomberg, but this particular proposal fits oddly with the populist theme. Here you have an industry that has undercut the business of the big banks, irritated hedge fund managers and been great for small investors. Why would cracking down on that business be populist? Why would it alienate wealthy donors? 
And yet you can see the populist appeal. 14  Wall Street, to a lot of people, is Wall Street, and any attack on "Wall Street" sounds good. The political desire is to have a certain quantity of "tough on Wall Street," but what actually goes into that toughness is arbitrary and unimportant. So Clinton also wants to "reinstate the 'swaps push-out' rule for banks' derivatives trading, which was repealed at the behest of the banking lobby in last year's budget deal." I have long thought that swaps push-out is the purest piece of symbolic emotional identification in financial regulation, and I still think that, but for precisely that reason it resonates. No one knows what it does, and no one thinks that it matters, so it is useful as a pure abstract marker of what team you're on.  
But for those of us who are more interested in finance than in politics, this just seems weird. Wall Street is not a monolith, and being "tough on Wall Street" makes no sense. Regulating the parts of Wall Street that you don't like can help out the parts of Wall Street that you do like. Lots of hedge fund managers will be thrilled by a crackdown on high-frequency trading. 15 Cracking down on small automated competitors to banks might be good for banks. There are Wall Street winners and Wall Street losers to all sorts of Wall Street regulation, and a pure quantity theory of toughness elides those differences.
To contact the author of this story:
Matt Levine at mlevine51@bloomberg.net
To contact the editor responsible for this story:
Zara Kessler at zkessler@bloomberg.net
Before it's here, it's on the Bloomberg Terminal.
LEARN MORE