Dole's CEO Got Himself Too Sweet a Deal
When management has one set of projections for itself and one for the board, that's rarely good.
by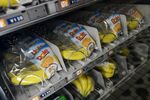 The idea of a management buyout is that the people who run a public company pay a premium to buy the company, then try to make it worth more money by running it better as a private company than it was run as a public company. You see the problem. They're already the people running the company. If they could run it better, they should just run it better. If they have ideas for things to do to make the company worth more money, they should just do those things. That is literally their job. They are paid to do that. Why should they hold back on those ideas until they own the whole company themselves?
There are various answers to that question, but the only really satisfying one 1  is: It's a free country. If the managers think they can do better without the shareholders, and want to pay a premium, and the shareholders are willing to sell, then go right ahead, whatever. But because everyone realizes how weird it is, the Delaware courts -- which tend to make all these decisions -- have built up a bunch of protections to make sure that the negotiations are as fair as possible. Generally, the shareholders need to be represented by a committee of independent directors, and the managers who want to buy the company have to be honest with the directors and the shareholders, and then it all goes to court and a Delaware chancellor takes a good hard look at it and makes sure it doesn't look too bad.
Today a Delaware chancellor decided that David Murdock's buyout of Dole Food looked too bad. You can sort of see where Murdock was coming from. 2 He ran Dole Food since 1985, 3 and became the sole owner in 2003. (He also owned the Hawaiian island of Lanai. 4 ) The credit crisis happened, and he needed some money, so he took Dole public again in 2009, selling 41 percent of the stock and keeping the other 59 percent. His stake later went down, but he retained a lot of control as the principal shareholder and, starting in February 2013, the chief executive officer. But it must always have felt like his company, like he was just renting it to public shareholders. And in June 2013, he offered to buy it back for $12 a share. The usual buyout engines were revved up, Dole appointed a special committee of independent directors and hired bankers and lawyers, the price was negotiated and ultimately Murdock bought the company for $13.50 a share. Then of course shareholders sued, and today the court ordered Murdock and C. Michael Carter (Murdock's "right-hand man," who was Dole's president, chief operating officer, general counsel and a board member during the buyout) to pay investors more than $148 million in damages.
As in all of these cases, you could quibble with the process. Independent directors are never entirely independent, especially where, as at Dole, they owe their jobs in large part to one controlling shareholder. Boards and bankers and lawyers always have to make strategic decisions, and you can always second-guess their decisions. Delaware Vice Chancellor J. Travis Laster has some quibbles. 5 But basically he concluded that Dole's independent directors and advisers did their jobs and represented the shareholders adequately. And a small majority of the non-Murdock shareholders then approved the deal, which is helpful evidence of willing buyers and sellers.
But:
But what the Committee could not overcome, what the stockholder vote could not cleanse, and what even an arguably fair price does not immunize, is fraud. 
Fraud! Ouch. The court's conclusion is that Murdock and Carter conspired to drive down the price that Murdock would have to pay for Dole by lying to shareholders and the board and by refusing to do things that would have increased the stock price.
The court found that they did this, first, by sandbagging their earnings expectations in public statements to drive the stock price down. Dole had sold its Asia business to Itochu in September 2012, 6  and estimated that the sale would lead to $50 million in annual cost savings. But starting in January 2013, Carter announced lower earnings estimates including only about $20 million of cost savings, and "Dole's stock price dropped 13% after the announcement."
After this, Dole's management met with its bankers about a possible share repurchase. Dole got pretty far along on a $200 million share repurchase plan, which would have driven up the stock price and made it more expensive for Murdock to buy the company. But then, in May, Carter unilaterally announced that "the share repurchase program is being suspended indefinitely," and the stock dropped by 10 percent.
The opinion straight up says that Carter lied about Dole's expected earnings and canceled the share repurchase to drive the price down and make Dole cheaper to buy:
Before Murdock made his proposal, Carter made false disclosures about the savings Dole could realize after selling approximately half of its business in 2012. He also cancelled a recently adopted stock repurchase program for pretextual reasons. These actions primed the market for the freeze-out by driving down Dole's stock price and undermining its validity as a measure of value.
It is interesting, in this era of concern about quarterly capitalism and excessive stock buybacks, that a Delaware court found executives liable for millions of dollars in damages in part because they cancelled a stock buyback.
Worse, though, in July 2013, after Murdock had offered to buy the company, Dole's independent directors and their bankers at Lazard asked for updated management projections "that reflected Dole management's 'current best views about the prospects of [the] business.'" Carter was put in charge of updating the projections. He updated them down: The new projections were "significantly lower" than the ordinary-course management projections made in December. And the day after presenting them to the special committee, Carter and his management team met with Murdock's lenders for the transaction and gave them more optimistic projections. Those projections included the full $50 million of cost savings from the Asia transaction, and "Carter also told Murdock's bankers during the Lender Meeting that Dole would be able to substantially increase its income by buying more farms."
Now as it happens, no one seems to have believed the estimates that Carter gave the special committee. The committee commissioned its bankers to prepare better, more optimistic projections. This is actually described in detail in the proxy statement for the buyout, which is kind of amazing:
After the Special Committee's review of the Management 5-Year Projections, the Special Committee discussed the outlook for Dole as reflected in those projections and its view that the projections were not an appropriate basis on which to measure the value of Dole for purposes of evaluating Mr. Murdock's proposal. The Special Committee and its advisors reviewed the differences between the Prior 3-Year Plan and the Management 5-Year Projections, as more fully described above, and engaged in discussions with management regarding the differences. The Special Committee then instructed Lazard to engage in additional discussions with management with a view to allowing the Special Committee, in consultation with Lazard, to identify potential upside not reflected in the Management 5-Year Projections. Following such discussions, the Special Committee, in consultation with Lazard, developed certain revised assumptions that were used to create the Special Committee Upside Case.
The proxy statement told shareholders that the special committee thought management was lying to them! That is strong stuff, though couched in boring legalese. Lazard worked out its own set of projections, but they were still less optimistic than the ones that Carter shared with the lenders, and didn't incorporate the cost savings and extra income from farm purchases. 7  
But the special committee used Lazard's numbers, pushed back on Murdock's proposal, got to a $13.50 deal and then started finalizing the merger agreement. 
Then a thing happened that is at least weird, and at most a lurid confirmation that management was intentionally conspiring to deceive the independent directors. It started with a budget:
While negotiations over the Merger Agreement were ongoing, Carter started Dole's annual budgeting process and instructed Dole's divisions to correct certain unreasonable assumptions made weeks earlier for purposes of the July Projections. 
The annual budget was, again, a lot more optimistic than the case that Carter had presented to the board, and managers were instructed not to share the budget materials with anyone "outside of this distribution group." That was awkward:
If the Committee had seen the new budget or knew about the different assumptions, it might have upended the agreement on price and reset the valuation expectations for Dole. On August 11, 2013, it seemed possible that the Committee might find out. Murdock's and Dole's attorneys were resisting Sullivan & Cromwell on some final points. The Committee had been scheduled to meet to consider the Merger Agreement that day, but on the morning of August 11, Ressler of Sullivan & Cromwell suggested that the Committee would hold off. She cited a Board meeting scheduled for the next day at which Dole's management would present updated information on the budget, and she observed that the Committee could take that information into account.
Ressler is Alison Ressler of Sullivan & Cromwell, the special committee's lawyers.
When they asked Carter about the budget meeting, he lied. Despite having started the budgeting process and given instructions to Dole's controller about the changes to convey to management, Carter claimed to "know nothing about a management team meeting next week."
And Murdock called Andrew Conrad, the head of the special committee, and "left one of his signature voicemails" 8 :
Yes, Andrew. David [Murdock], here. It is 20 minutes after 11:00 and I very desperately need to talk to you quickly and if I can possibly get to you. I don't know if this call is going through to you or not. But they are going to postpone the transaction and they will destroy it today if that woman lawyer [referring to Ressler] gets her way. And we're all wondering – Pete [Tennyson] and Michael [Carter] – all of us – are wondering what in the hell do they think they're doing. They've already taken 10 days past the 1st and so they'll destroy it. And I'm urging you not to let them. You have the power to tell them you want a vote today. They are saying they don't want to vote, and they want to get another meeting on Monday.
The board meeting went ahead and approved the merger agreement without waiting for the budget. I often wonder why people are always in such a hurry to get merger deals done, and here is one possible, though somewhat unusual, answer: If this deal had taken one more day, the special committee might have found out that it was being sandbagged.
Now, look. There's a certain amount of double-talk and secret meetings here, but I am less convinced than Vice Chancellor Laster is that it's slam-dunk proof of a conspiracy to defraud shareholders. In particular, his suspicions about the share repurchase program are very strange: Murdock wanted to do share repurchases at least as much as the board did, so it's hard for me to see the cancellation of the share repurchase program as part of a conspiracy. 9  As for the projections, I mean, they are subjective things, and of course people will be optimistic on projections when they want to justify a high price -- say to get lenders to back a buyout -- and less optimistic when they want to justify a low price -- say to get the selling board to approve that buyout. And in fact even with the optimistic projections, one of Dole's long-time lenders, Wells Fargo, dropped out of financing Murdock because it thought the price was too high. 10  
Awkwardly, though, the optimistic projections turned out to be right, and the pessimistic ones wrong. "After the Merger closed, Dole bought almost exactly the amount of farms that Carter had predicted at the Lender Meeting," and its expected returns from those farms exceed the projections at that meeting. And: "After the Merger closed, Dole achieved more than the $50 million in cost savings predicted after the ITOCHU Transaction."
That too is not proof: Murdock bought the company and took the risk that those savings might not be achieved. If the company had done worse than he expected, the public shareholders wouldn't have reimbursed him. It is perhaps a bit unfair to make him reimburse the public shareholders because the company did better than they expected.
The court realized that, of course, and awarded shareholders damages that were significantly less than the full value of the expected-and-achieved cost savings. There's an argument that even this is too much: that those projections were optimistic and were achieved only because of management's post-buyout skill, not because of anything that was known at the time of the buyout. The problem is that you could never prove that argument. The people who knew the most about the company, because they were running it, told themselves one story about Dole's future, and told the special committee another story. After they bought the company and were running it for themselves, the more optimistic story turned out to be right. Perhaps that's just luck, but it sure does look fishy.
To contact the author on this story:
Matt Levine at mlevine51@bloomberg.net
To contact the editor on this story:
Zara Kessler at zkessler@bloomberg.net
Before it's here, it's on the Bloomberg Terminal.
LEARN MORE