This Recovery Really Is Different
Rebounding from a financial crisis takes a lot longer.
by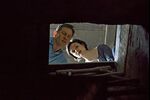 Calling this the "worst economic expansion since World War II" is like saying the ebola virus is the worst cold you ever had. At some level you might be technically correct, but you end up communicating confusing, even misleading, information.