Campus Rape Debate Needs Better Numbers
A widely cited study on sexual assaults rests on flawed research.
by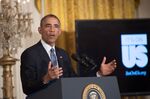 Back in the dark ages, when I was in college, we marched to the slogan "No means no!" Those were the days when we were still trying to convince people that date rape was real rape -- that women did not somehow imply consent because of the way they were dressed, or where they'd chosen to do their drinking.