view
Why You Should Short Coal
Coal companies are way down from their peaks, and heading lower.
by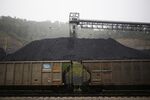 In recent years, environmental activists have demanded that universities, foundations and other institutional investors divest their shares of coal, oil and gas companies.  The institutional response has been tepid. Financial analysts point out  that if these investors sold their holdings, other investors would simply obtain them at bargain prices, leaving the divesting institutions with less diversified stock portfolios.
Although stocks of clean energy companies have proven to be good investments, fossil fuels will still be used in abundance over the next 20 years. And someone will make a lot of money producing them.  But is it really prudent to hold fossil fuel stocks -- especially coal? What if divestment of coal, oil and gas is actually the smart long-term bet?
Evidence is mounting that it is. 
Let's begin with coal.  The dirtiest, highest-carbon fossil fuel, coal currently generates 40 percent of global energy carbon emissions. International lending institutions, including the World Bank and the International Bank for Reconstruction and Development; governments, including the U.S.; and several major banks have declared their reluctance or absolute unwillingness to finance future coal projects.  In addition, the cost of renewable electricity has plunged rapidly and coal-powered electricity faces intense competition from cheaper natural gas. (Coal's contributions to carbon emissions are projected to decline as a result.)
That may explain why in the past five years, during an especially robust bull market, the largest U.S. coal companies collectively lost 75 percent of their value.  Some commodities traders argue that coal stocks have collapsed so spectacularly that they are now undervalued. 
Yet the bad news for coal is not over.  U.S. coal companies, loaded with debt, have horrible balance sheets. Indeed, all publicly traded coal debt is rated "junk" by Moody's -- and for good reason. Investors who just three months ago bought Peabody Coal's junk-rated bonds have already lost  18 percent of their investment.
One analysis suggests that the major U.S. producers have accumulated clean-up liabilities from strip-mining operations in the Powder River Basin that exceed their current market caps.  
No new coal generating plants will be built in the U.S.  The U.S. Chamber of Commerce estimates that by 2030, coal's share of U.S. electricity generation may have declined from 40 percent in 2013 to 13 percent.  Politico said, "the big question now is how rapidly its decline will continue."  After all, commodity stocks don't soar when demand is in perpetual decline.
Even Fox News published an online story with the headline: "Coal Is Dead: It's Time to Accept It."
The outlook for coal is no rosier globally. Around the world, two thirds of coal power plants proposed in recent years have been cancelled.  In Europe, coal-fired utilities have lost  37 percent of their market value and are rapidly shedding their reliance on big coal burners.  Germany has just adopted new CO2 limits that will force the shut-down of highly inefficient lignite coal power plants. Poland is still wedded to coal, but its mines survive only because of heavy government subsidies.
In Asia, China has slashed its projected coal imports, and appears to have capped its overall combustion.  India is trying to wean itself from imported coal in the next five years. India's Reliance, the nation's largest private energy company, just walked away from a major coal plant contract with the government. The economics of coal power look increasingly unfavorable compared with the company's growing portfolio of solar power. 
In coal-rich Indonesia, efforts to build local power plants are bogged down by resistance to land acquisitions.  In Australia, the Indian conglomerate Adani secured government subsidies for its Galillee Basic coal mine. But a provincial election turned out the pro-coal government and the project now appears to be a serious economic loser, dependent on coal returning to $100 per ton instead of its current price of around $60 per ton. A Sydney Morning Herald column in February warned of an industry heading into an "abyss:"
The downturn in the Australian coal industry has deepened, with three big mining companies warning on Friday that more jobs will be cut, mines will close and assets will be written down to a shadow of their former value.
Coal still has value; 15 percent of coal mined globally is metallurgical grade, used in making steel.  Natural gas is the only alternative for producing virgin steel. In most places, however, it costs more than coal, so metallurgical coal has a future -– but not necessarily at the price reflected in current coal stocks. 
Coal for power is cheap if the reserves are easy to mine and convenient to load, and if adequate water is available and pollution control standards are lax (as they often are).  But the biggest reserve assets of coal, in places as far afield as China, Colombia and South Africa, lack these attributes. Coal mined in those places travels long distances to market by rail or ship. In such cases, the economics are dismal. Mining giants BHP, Glencore and Anglo American appear to have spent $1.3 billion on a Colombian coal project  that increasingly looks like a stranded asset. Profitable coal exports depend on unprofitable (for oil companies) diesel prices.  Monopoly railroads and ports consume whatever margins remain.
Meanwhile, wind and solar keep slashing prices, and carbon taxes have spread to Canada, California, Europe and China. India has imposed coal fees that make renewables even more attractive.  India and China, two of the biggest coal consumers, have also announced campaigns to attack their wretched air pollution, which can't be good for coal if they follow through. 
In a new report, investment analyst Mercer suggests that values in the coal sector will decline an additional 1-to-5 percent annually as a result of global responses to climate change. Getting out of coal stocks four years ago would have been a smart move. The returns have been dismal. The future looks to be more of the same.  The divestment movement, it turns out, wasn't ahead of the curve. It was behind it. 
To contact the author on this story:
Carl Pope at Carldpope@gmail.com
To contact the editor on this story:
Francis Wilkinson at fwilkinson1@bloomberg.net
Before it's here, it's on the Bloomberg Terminal.
LEARN MORE