Jawbone Gets a Loan and a Leash
The troubled company can't afford to burn BlackRock.
by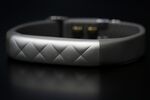 Jawbone, the San Francisco maker of wearable technology, recently got a hefty $300 million investment from BlackRock, the largest and one of the most trusted asset management companies in the world. 
But the investment wasn't a $300 million cash infusion, I learned recently. According to documents filed in California and to people close to the deal, BlackRock is giving Jawbone, which makes speakers, Bluetooth headsets and fitness trackers, a $300 million loan. 
BlackRock's decision to use debt rather than equity is one way that late-stage investors can protect themselves when backing private, venture-supported companies. Equity investors in private companies rarely get the same financial transparency or shareholder rights that they do with publicly traded companies.   
Lenders, on the other hand, typically get a thorough look at the books and complete control if a creditor runs into trouble. Lenders also can establish covenants -- scenarios under which they take over the company and sell its assets to recover their money. Matthew Stewart, an attorney at law firm King & Spalding, says that covenants also typically govern the borrower's use of cash while the loan is outstanding, such as through mandatory pre-payments and restrictions on major expenditures. 
The debt deal, filed on April 28, is secured by Jawbone's current and future licenses, intellectual property, royalties, accounts receivable and revenue from IP or licenses. BlackRock is the senior secured lender; in a sale (or fire sale), BlackRock would be paid before vendors, other lenders and equity holders, including Andreessen Horowitz, one of Jawbone's most prominent venture investors. Public filings show that previous lenders Wells Fargo and Silver Lake, a private equity firm, ended loan agreements with Jawbone at the same time that the BlackRock deal was done. 
Michael Pappone, a lawyer at Goodwin Procter who works with distressed companies, says that lenders usually release the money a little at a time. "Companies that take these sorts of huge loans are usually allowed to draw them down when they hit milestones based on a well-thought-out business plan that was created with the lender," Pappone says. 
BlackRock has a strong say in hiring and firing of executives, as well as deal making and how the company spends its money. Neither BlackRock nor Jawbone would comment on the debt financing. 
Jawbone is seemingly one of Silicon Valley's more troubled private companies. After nearly 16 years in business, the hardware maker isn't consistently profitable. I wrote a story last summer about how Jawbone had jumped from business plan to business plan. When Bluetooth headset sales flattened, it got into the speaker business. Then it put its efforts into making wearable fitness trackers. When Apple and Samsung smartwatches seemed poised to erode the fitness tracker market, Jawbone pivoted again and said it was really a software play. Its most recent product, the Up24, was plagued by production problems that a recent story in the Information chronicled. 
Along the way, the company ran into serious financial trouble. Fortune wrote that the components maker Flextronics sued Jawbone last year, claiming that it "has materially (and repeatedly) breached the terms of a clear and unambiguous contract." Flextronics sought nearly $21 million for an unpaid bill. (Fortune said the suit was "promptly" settled.) 
Jawbone also raised round after round of preferred equity, with later investors getting better deals and return guarantees than earlier investors. One advantage of the debt deal is that it doesn't further complicate an already intricate web of relationships between early- and late-stage investors. 
If the $300 million infusion from BlackRock helps Jawbone to thrive, then the preferred shareholders should see some return. If the company stumbles, BlackRock could reap at least $300 million in value before the others get a dime. Re/code reports that Jawbone has raised about $700 million in financing since its inception and that the company is valued at around $3 billion. 
Stewart says most private companies sooner or later take on some form of debt. "The interesting piece here is that we're seeing private companies [use] approaches historically more prevalent with public companies, such as taking on substantial leverage for growth or cash-management purposes," says Stewart. 
After months of trouble selling its shares to venture investors, the BlackRock deal is something of a bailout for Jawbone. But no matter how Jawbone uses this lifeline, BlackRock is the one investor it can't burn. 
This column does not necessarily reflect the opinion of Bloomberg View's editorial board or Bloomberg LP, its owners and investors.