Corporate Boards Shouldn't Be Retirement Homes
The average director age at big U.S. companies has passed 63. Is that really a good thing for those companies?
by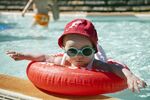 These are tough times in the U.S. for workers older than 50. Buffeted by the Great Recession and big technological changes, many have been thrown out of the workforce and are finding it hard to get back in. They are the "new unemployables," Boston College researchers declared a couple of years ago.
There's at least one group of over-50 workers that's doing awesome, though. Corporate board members! They just keep getting older. The average age of independent directors at Standard & Poor's 500 companies has risen from 60 in 1998 to 63.1 today, according to the executive search firm Spencer Stuart:

What piqued my interest in this subject was an article by Bloomberg's Craig Giammona last week about the death of the 95-year-old chairman of Tootsie Roll Industries, and his replacement by his 82 (or maybe 83) year-old widow. Near the end of the piece was this remarkable piece of information:
Tootsie Roll has an average board age of 78, third-highest in the Russell 2000 Index, according to data compiled by Bloomberg.
It turns out there were minor glitches in this data -- as best I can figure, Tootsie Roll actually had the oldest board in not just the Russell 2000 but the Russell 3000 (an index of the 3,000 biggest U.S. publicly traded companies, by market cap) before Melvin J. Gordon, who also served as chief executive officer, died. Now, though, with an average age of a mere 74.3, Tootsie Roll doesn't even make the top 10.
Sierra Bancorp of Porterville, Calif., is the new No. 1 with an average board age of 76.9 -- and that's from last spring's proxy statement, so it's probably higher by now. Nos. 2 and 3 are boat-maker Marine Products and oil- and gas-services provider RPC, which happen to share the same board of directors, with an average age of 76.3.
Here's the full distribution of average board ages of the 2,918 Russell 3000 companies for which Bloomberg board-age data is available (with Tootsie Roll ranked by its new, lower board age):

Of the 2,918 companies, 1,915 have boards with an average age of 60 or more. That's almost two-thirds. The sweet spot is age 63 -- 282 boards have an average age between 63 and 63.99. The company with the youngest board is online furniture retailer Wayfair, with an average age of 40.1. The next-youngest boards appear to be at software provider Opower (43.1) and insurer Atlas Financial (43.8).
As already documented, the trend, at least among the biggest companies, is toward ever-older boards. According to Spencer Stuart's latest Board Index report on the S&P 500, this aging is a product of boards both raising their mandatory retirement ages and appointing older new directors. It also probably has something to do with the aging of the giant baby boom generation.
Is it a problem? Well, maybe. "Analytic cognition function appears to decline dramatically over the life-cycle, starting at age 20," economists Sumit Agarwal, John C. Driscoll, Xavier Gabaix, and David Laibson wrote in a 2009 paper on financial decision-making. On the other hand, they found, experience is valuable. Studying customer behavior in across several different credit markets, they found people making the best decisions at about age 53. After that, things start to go downhill. In case you're wondering, I'm turning 51 this week (thank you!), so I've got a couple good years left.
Corporate board members might have special industry knowledge that extends their usefulness well beyond their 50s. Also, at many companies -- just not Tootsie Roll -- CEOs and other top executives are younger than outside board members, whose relative age and experience is thus perhaps a useful complement.
On the other hand, in industries facing rapid change, experience and industry knowledge might not be much help. Agarwal and his co-authors found that the prime decision-making age was much lower (45.8 years) for what they called a "Eureka moment task" -- deciding what to do about a credit-card balance-transfer offer. Surprises, and uncharted territory, would seem to favor the young.
Get a bunch of CEOs together, and one of the main things they talk about is how full of change and uncertainty the business world currently is. If that's really true, then why are they letting their boards get older and older?
This column does not necessarily reflect the opinion of Bloomberg View's editorial board or Bloomberg LP, its owners and investors.