No Room for Feelings in the Market
Surveys of market sentiment offer little information that's useful to traders.
by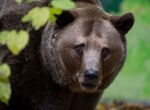 It's the time of year when predictions are in order. Not by us, but by other people. We have spilled plenty of pixels on why forecasts are folly (see this, this, this, this and this); we won't revisit that well-trod ground, at least not today. Instead, I wanted to discuss the rather annoying tendency of commentators to extrapolate market sentiment to well, infinity and beyond.