The $10 Million Home, Never Hotter
As the rest of the housing market takes a breather, homes at the very top are in greater demand than ever.
by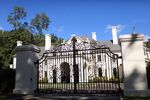 As the U.S. housing market cools from last year's overheated state, sales of homes at the top haven't been following the same script.  Prices and sales at the upper reaches are soaring.