An Unbeatable Investment for Millennials
The best investment for millennials is to pay down student debt rather than invest in the stock market.
by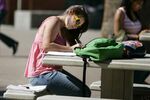 Those in the millennial generation began their adult lives by witnessing one of the greatest financial crashes in history. It would be unsurprising, therefore, if millennials avoided the stock market, much as their grandparents did after the Great Depression.