How LinkedIn Cracked the Chinese Market
LinkedIn has been successful in China because it's the only foreign Internet company that offers something a Chinese rival just can't replicate.
by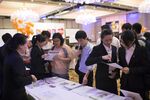 When I first began teaching English in Beijing almost 15 years ago, I also worked as a copy editor for a few Chinese newspapers. Lots of my students and colleagues dreamed of becoming teachers, entrepreneurs, bankers and consultants. (Yes, you heard that right, some people yearn to be consultants.) They wanted to wield business cards with brands such as Deloitte, Goldman Sachs and Pepsi. So they toiled over adverbs and thought about life outside of state-run companies.