To Get Good Ideas, Pay for Them
The fact that Japan's Nobel Prizewinner lives in Silicon Valley illustrates what's gone wrong with the country's culture of innovation.
by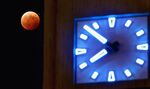 Earlier this week, Japan's media were exultant over a Nobel Prize in Physics award to three native sons. So it came as a shock when, rather than pop another champagne cork, co-honoree Shuji Nakamura poured cold water on the fete.