view
Forecasting Follies
Today's economic news proved, once again, the foolishness of thinking that anyone can make forecasts about the future with any degree of reliability.
by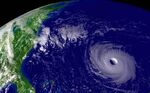 As I sat down to write this early this morning, no one knew what the jobs numbers would be. But I did know three related things:
1. The median forecast in a Bloomberg survey of economists is that 230,000 workers were added in August;
2. Almost all of the individual forecasters will be wrong. (Actually, every single forecaster was wrong, since the number came in at 142,000, way below the lowest estimate);
3. Many investors (and other finance and business professionals) hang on these forecasts as if they were Morpheus receiving word from the Oracle that "Neo is the One."
Longtime readers of mine know my views on the folly of forecasts. I have spilled plenty of pixels here explaining just why that is (see this, this and this).
Every now and again, it is worth reminding ourselves just how terrible humans are at predicting what will happen in markets and/or the economy.

Today's nonfarm payroll is a perfect example: That was a big miss. Of course, I have argued in the past that the NFP is the most overrated data point in investing (see this, this and this), but it does make the point of showing just how terrible everyone is at making predictions.
A perfect example of this comes our way from Jason Zweig. I occasionally refer to his "This Day in Financial History" as a reminder why none of us should ever engage in forecasting. Much of the historical record is both informative and amusing.
As an example, consider what was being said on this day in the year 2000. The talking heads of both Goldman Sachs and Lehman Brothers were each making expansive predictions:
"We're in the same bull market that got underway in October 1990," said Lehman Brothers strategist Jeffrey Applegate. His forecast for the year: The Nasdaq Composite Index, then at 4,143, would finish the year at 4,600 and the Dow Jones industrial Average, which was at 11,621, would end at 12,400.
Abby Joseph Cohen of Goldman Sachs was a little more bullish on the Dow. Her forecast for the year was a close at 12,600. "It doesn't mean the bull market is over,' she said. "It's in a new phase."
New phase indeed: Zweig reminds us exactly how "new" this new phase was: "NASDAQ ends up finishing the year at 2470.52, 46.3% below Applegate's forecast; the Dow closes out at 10786.85, nearly 2,000 points short of both gurus' targets."
I don't mean to pick on either of those folks; you can randomly name any 10 strategists, forecasters, pundits and commentators and the vast majority of their predictions will be wrong. Not just a little wrong, but wildly, hilariously off.
What makes them so dangerous is how much faith investors put into this silliness. As I am so fond of pointing out, the more specific and confident a forecaster is, the more likely a reader or television viewer will be to believe them. Any nuanced admission of how unknown the future actually is gets dismissed by most of the investing public. It's not their fault; it's how they are wired. But it hurts their investment returns just the same.
What keeps people coming back? It's those occasional big calls that make some forecasters look prescient when, for the most part, it was just random luck. (I note for you my own past forays into Dumb Luck.) Occasionally, someone gets it right, but that call probably isn't repeatable. It doesn't matter: investors tend to believe the lucky winner of a big outlier even more.
Consider that on this day in 1929 economist Roger Babson warned again about the coming market crash. His forecast caused stocks to plunge, knocking 2.6 percent off of the Dow. Zweig reminds investors that they need to look at all of the forecasts of any one guru. The year before, Babson had predicted "continued prosperity for 1929."
The sooner investors figure out that no one has a crystal ball, the better off they will be.
Updates with details on forecasting in fifth paragraph, details on jobs numbers in seventh paragraph.
To contact the author on this story:
Barry L Ritholtz at britholtz3@bloomberg.net
To contact the editors on this story:
James Greiff at jgreiff@bloomberg.net
James Greiff at jgreiff@bloomberg.net
Before it's here, it's on the Bloomberg Terminal.
LEARN MORE