Will the Calm in Global Markets Last?
Tranquil markets present certain challenges: staying awake, justifying your pay and saying when volatility will come back.
by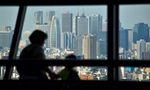 Talk about a summer lull. I worked in finance for the best part of 30 years, and I can't remember a period quite like this. Such a peculiar calm presents certain challenges. I'm almost glad not to be more actively involved.