Is This the Worst Congress Ever?
We have a Congress that seems incapable of carrying out its most basic duties and you, the American citizen, are to blame by failing to vote.
by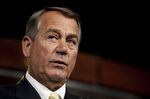 This will be a short rant, as we prepare to head off to celebrate the birth of our nation with fireworks, barbeques, and the usual trappings of summer.