Editorial Board
Let Sprint Buy T-Mobile
It's counterintuitive, but consolidation among mobile-phone carriers can actually lead to lower prices.
by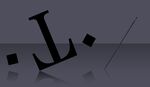 Is the singularity finally approaching? In the U.S. telecommunications industry, at least, it looks that way.
In the latest merger-in-the-making, Sprint Corp. has proposed acquiring scrappy underdog carrier T-Mobile US Inc. in a deal valued at about $31 billion. That would leave just three major players in the U.S. mobile-phone market -- an understandable concern for regulators, who seem likely to block the merger in the name of encouraging low prices and preserving competition.
They shouldn't. Their motivations are admirable, but their conclusions, in this case, are mistaken.
It's counterintuitive, but consolidation among mobile-phone carriers can actually lead to lower prices. That's partly because, according to a recent study of mobile markets in developed economies by New Street Research, the number of competitors is less important than their ability to compete. (For a different perspective, see: Don't Let Sprint Buy T-Mobile.)
And that's the crucial distinction here: As competitors, Sprint and T-Mobile are fairly dismal. Both companies significantly trail their bigger rivals -- AT&T Inc. and Verizon Communications Inc. -- in performance, subscribers and profits. Both are quickly burning through cash. Both have heavy debt loads and burdensome fixed costs. And both will have a hard time competing with their larger rivals for most of the airwaves in spectrum auctions.
The odds of both surviving for long, in other words, aren't good.
Even so, the Justice Department and the Federal Communications Commission, which will have to approve the deal, have repeatedly expressed skepticism about reducing the number of nationwide carriers. And they've pointed to T-Mobile's recent successes -- after a proposed merger with AT&T was rightly shot down in 2011 -- as evidence. It's true that T-Mobile has been shaking up the moribund mobile market by doing away with its more annoying conventions, such as long-term service contracts and international data charges, and by paying customers' early-termination fees when they defect from its rivals. That has gotten T-Mobile a lot of new subscribers.
But this strategy is unsustainable: The company lost $150 million last quarter, the fourth straight quarter of net losses. And for all its progress, T-Mobile still has only 49 million retail subscribers versus Verizon's 103.3 million and AT&T's 85.1 million. Worse, in terms of competition, is that much of T-Mobile's success has come at Sprint's expense. AT&T and Verizon are still collecting more than 70 percent of the industry's revenue -- and growing.
Now consider if T-Mobile combined with Sprint. The resulting company would have 95.4 million retail subscribers. It would be better positioned to compete for spectrum and invest in technology. And, ideally, it would retain T-Mobile's innovative management style; John Legere, the company's nonconformist in chief, is expected to lead the combined operation.
That isn't to say the resulting business would necessarily be a successful one. The two companies have lots of incompatible technology, the merger will be pricey, and organizational headaches will abound. Sprint, already heavily indebted, would also have to borrow about $16 billion to finance the deal.
But allowing them to merge now, before one or both falters, would be more likely to preserve serious competition against the two industry giants. The choice before regulators, then, isn't necessarily between four competitors or three. It's between three robust competitors, on the one hand, and two wealthy giants and two stragglers on the other.
In the longer term, the government needs to reckon with the reality of modern media. Both AT&T's proposed purchase of DirecTV and Comcast Corp.'s hoped-for acquisition of Time Warner Cable Inc. show how fast the telecommunications business is evolving. The convergence of television, Internet and wireless services could have many benefits for companies and consumers alike, but the barriers to entry are getting higher, and scale is becoming ever more important. In that context, this merger looks like a competitive step. Let it go.
--Editors: Timothy Lavin, Michael Newman.
To contact the author on this story:
The Editors
To contact the editor on this story:
David Shipley at davidshipley@bloomberg.net
Before it's here, it's on the Bloomberg Terminal.
LEARN MORE