Nigeria Can Learn From World Cup's Unity
Nigeria's national soccer team, with gifted individuals that are sometimes not quite cohesive as a group, mirrors the traits its finance minister sees in the economy.
by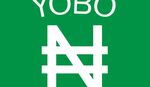 My passion for soccer was inspired by the infectious enthusiasm of my football-crazy youngest son. From the ages of 6 to 21, I humored him with presents of jerseys, Nike sneakers and other sporting paraphernalia, all of which had to feature the green-white-green of the Nigerian flag. Having invested so much in his passion, I am very happy that the Nigerian team is competing in the 2014 World Cup.

Watching soccer helps to bridge the divisions in my society. People in Nigeria are able to put aside their differences and, when the national team is playing, unite behind a common cause. I often wish that we could come together for longer than the time span of a match to address all of the socioeconomic issues facing our country.
FINANCIAL FOOTBALL: View's Economic Guide to the World Cup

The "Super Eagles," our continent's reigning champion after winning the Africa Cup of Nations in South Africa last year for the third time, is full of talented individuals. We also have a coaching staff with immense experience and some pedigree in winning international football competitions. Coach Stephen Keshi previously steered Togo to its first and only World Cup qualification, at the finals in Germany in 2006.
I believe, though, that there is room for improving the team's cohesion. Individual skill alone cannot carry the day for Nigeria, and I'm sure the manager is aware of this and is working hard to build a strong team that will fend off the likes of Argentina.

Our national soccer team, with gifted individuals that are sometimes not quite cohesive as a group, mirrors the traits I see in our economy. The Nigerian economy is now Africa's largest and perhaps one of the most diverse in the region. Gross domestic product will climb by 7 percent this year, according to a Bloomberg survey of 13 economists taken last month, after expanding by 6.4 percent last year. The economy is full of talented, entrepreneurial individuals, many of whom do a wonderful job playing to their own strengths and interests as the market dictates; I sometimes wonder how our growth rate might benefit if our entrepreneurs in addition increasingly played to the national interest.

These guys deserve to enjoy a good World Cup, especially in light of all Nigeria has had to endure with Boko Haram terrorism. Having spent a lot of time in the country in the past year, I have developed a real soft spot for Nigeria and hope that international policy makers will produce the resources needed to help it deal with its economic and security challenges.

When I included Nigeria as part of the MINT acronym, along with Mexico, Indonesia and Turkey, many people were shocked that I saw such potential in an African nation. Since the beginning of the year, we have now learned that Nigeria is actually the African continent's largest economy and quite a bit bigger than South Africa. One hopes that this growth will continue and that the country will find a way to surmount its current difficulties.

Whether its football team can bring some cheer to the people of Nigeria remains to be seen. Brazil's Pele famously and wrongly predicted in 1997 that an African team would win the World Cup before 2000; it is probably not going to be Nigeria -- or, for that matter, any other African team -- in 2014. They have some solid though not spectacular players and they will have to deal with the additional challenge of playing on a continent that is probably unfamiliar to most if not all of their team and its coaches. Like their economy, though, I hope Nigeria's players find a way to surprise us all.

Read Jim's World Cup preview here.
This column does not necessarily reflect the opinion of Bloomberg View's editorial board or Bloomberg LP, its owners and investors.