Financial Football: An Economic Guide to Brazil's World Cup
Jim O'Neill worked for Goldman Sachs Group Inc. from 1995 until 2013, serving most recently as chairman of Goldman Sachs Asset Management, and as the firm's chief economist from 2001 to 2011. Before joining Goldman Sachs, he was head of global research at Swiss Bank Corp.
Read More.
With the World Cup upon us, Bloomberg View has asked some special guests from competing nations to write about their teams, their chances of success in Brazil, and how their squad tells us something about their national economies. I will comment on each piece, pointing out where I agree or disagree with the guests. We've selected diverse contributors, one from each of the eight first-round groups. They are well-known experts about their countries, though from different fields. Excerpts are below, with links to the full articles as they are published, so check back in this space each day. To read my full World Cup preview, click here.
England's Youngsters Will Grow Up in Group D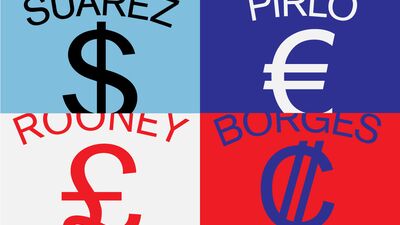 By Mervyn King
England will not be one of the favorites to win the World Cup. The home of football, as of so much else, has inevitably lost its dominance as the sport and economic prosperity have spread across the globe. Many of the aging stars of the last World Cup, who failed so dismally, have been discarded. Their replacements are likely to show less fear but could prove naïve when exposed to the best players in the world. Read the rest.
Japan Has Group C's Home-Field Advantage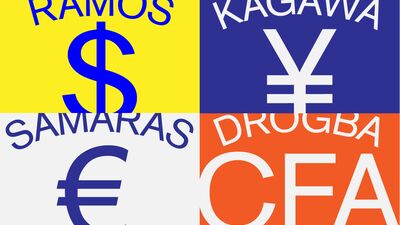 By Kathy Matsui
Samurai Blue enters the World Cup as the Asian champion, and 2014 will mark its fifth consecutive World Cup appearance -- no other team in its group has qualified five times in a row. Plus, Brazil has the largest Japanese population of any country outside Japan, so the team can count on a vaguely hometown crowd. Read the rest.
Can Divided Nigeria Survive Group F?
By Ngozi Okonjo-Iweala
The "Super Eagles," our continent's reigning champions, are full of talented individuals. I believe, though, that there is room for improving the team's cohesion. Individual skill alone cannot carry the day. Read the rest.
Starless Russia Learning Italian in Group H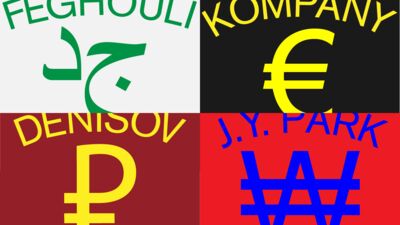 By Alisher Usmanov

Football is a very unpredictable game, and anything is possible. Unfortunately, the strongest member of our national team is the Italian coach, Fabio Capello, and he can't be on the field. Read the rest.
Spain Will Pull Some Tiki-Taka on Group B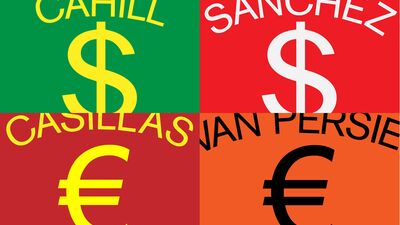 By Juan L. Cebrian Echarri
Spain's World Cup team mirrors a modern business structure -- where collaboration and participation produce results. It's a far cry from the old pyramid model, with one person in charge and everyone else following. Read the rest.

Excitement in Group E May Come From the Swiss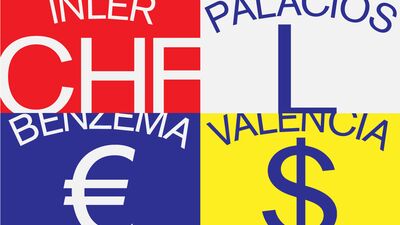 By Philipp Hildebrand
The 2014 Swiss World Cup squad arguably brings us the best of the past with an interesting twist for the future. Unbeaten in 10 matches played in the qualifying phases, the team has one of the best defensive records in European football, in keeping with the familiar organizational discipline of the past. Read the rest.
Declining Germany Won't Dominate Group G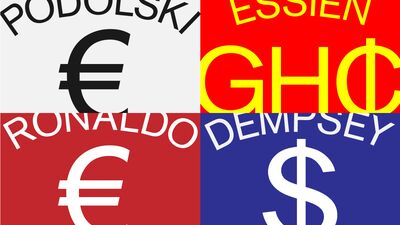 By Otmar Issing
The main source for skepticism is coach Joachim Loew. Initially, he was perceived as the architect of the brilliant football Germany was capable of producing. But, in contrast to tacticians such as Pep Guardiola of Bayern Munich, he seems incapable of admitting error or learning from his mistakes. Read the rest.

Brazil Looks to the Future in Group A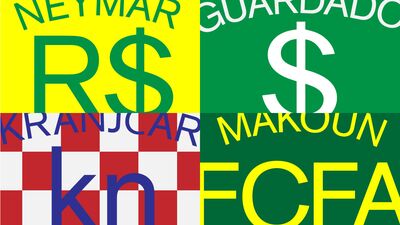 By José de Menezes Berenguer Neto

A vital alliance -- intuition infused with professionalism -- is the key to success in modern football, and points the way ahead for both Brazilian soccer and its economy. Read the rest.
This column does not necessarily reflect the opinion of Bloomberg View's editorial board or Bloomberg LP, its owners and investors.