Navigating Charity's Fast and Slow Lanes
How can charitable organizations and philanthropies encourage donors to give more?
by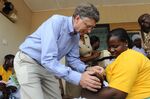 Imagine that you're running a charity. Suppose you have evidence showing that your charity is highly effective -- that you are really making a difference in people's lives. In your fundraising campaign, should you emphasize how effective you are?