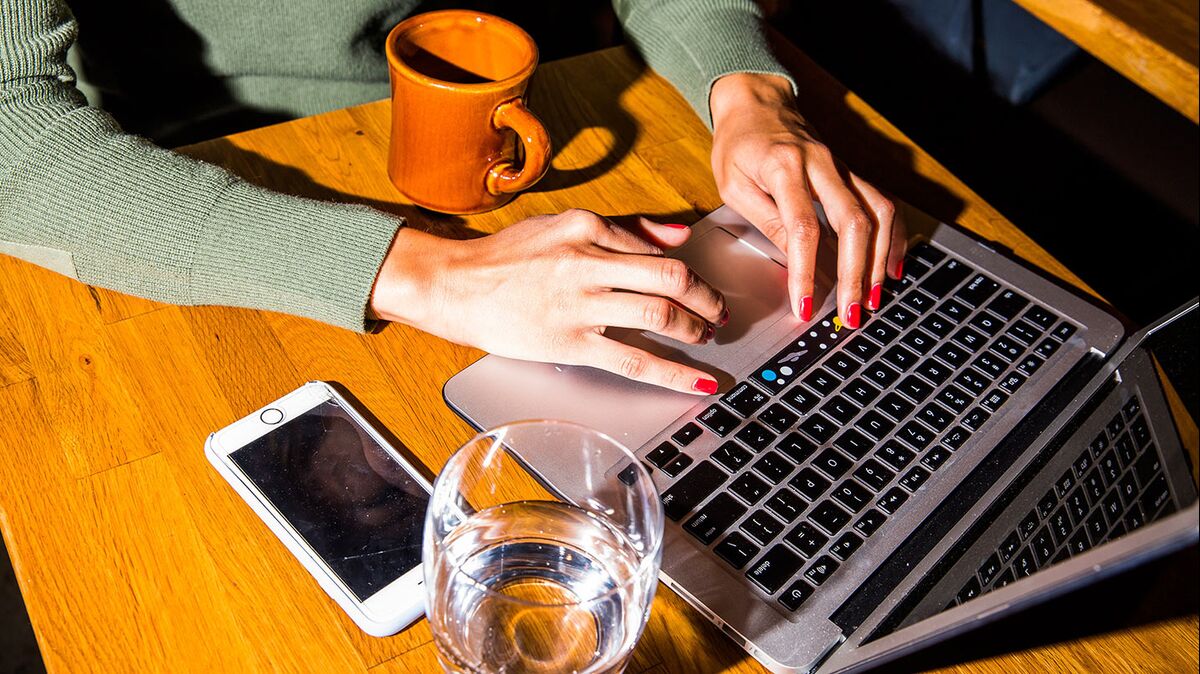 Telecommuting
By
|
Updated Sep 6, 2017 5:06 AM UTC
Working from home, once code for slacking off on the couch, is now a legitimate way to get work done. In the last 20 years, telecommuting — anything from taking a couple of hours in the morning to send emails to setting up shop full-time in a home office — has gone from niche benefit to in-demand perk. Globally, around 20 percent of workers do some or all of their work at home — and that doesn't include those camping out in remote, communal spaces. Technological improvements like better Wi-Fi and video chat have made getting work done outside a traditional office more feasible for many jobs. But the freedom to work from wherever, some argue, has come at the expense of corporate culture and productivity. Some bosses want to bring the work-from-home boom to an end.
The Situation
In the U.S., more than 60 percent of companies offer remote-work arrangements, up from just 20 percent in 1996. Telecommuting is just as popular in India, Indonesia and Mexico. But after decades of expanding work-from-home policies, some employers are rethinking them. IBM, once a telecommuting pioneer, gave thousands of remote workers an ultimatum in mid-2017: Relocate to one of IBM's offices or find a new job. Facing 20 consecutive quarters of falling revenue, IBM calculated that its workers would perform better in close proximity to colleagues. Yahoo! Inc. made a similar move while going through financial troubles in 2013 as did Best Buy Co. Inc. and Honeywell International Inc. Cutting back on remote work risks irking employees. The flexibility telecommuting provides is especially important to working moms and dads at a time when the share of two-parent households in which both work full time is at an all-time high in the U.S.
Online data source is here
The Background
"Telework" was first proposed as an alternative to commuting that would cut down on pollution, traffic and oil consumption. In a 1973 book, former NASA engineer Jack Nilles imagined a world where workers reported to smaller offices closer to their homes than downtown headquarters. His scheme envisioned a "sufficiently sophisticated telecommunications and information-storage system" — also known as the internet — that wouldn't make its way into offices for decades. A few U.S. companies experimented with Nilles' vision, or a version of it. In the 1980s, J.C. Penney let its call-center employees work from home, for example. But remote work didn't gain traction until an amendment to the Clean Air Act in 1990 required companies with more than 100 employees in "severely polluted" areas such as Chicago and New York to reduce commuting among staff. The internet accelerated the trend through the 1990s and the dot-com boom. Companies realized they could save money by reducing office space. Today, working from home is promoted as a perk to workers looking to escape commutes and the lack of privacy and noisiness of the modern open office.
The Argument
Companies that have cooled to telecommuting cite the changing nature of work. Today, only around a third of companies group workers by job type, according to a Deloitte study. Instead, most organizations use project teams made up of different specialists. Critics of telecommuting think team members work more efficiently in the same place than scattered across different locations. They also suspect that some workers abuse work-from-home privileges to take it easy. Studies have found that remote workers are just as productive, if not more productive, than people in offices. But that might be true only for certain types of workers. The most widely cited study looked at call-center employees, whose jobs don't require much teamwork. A review of studies concluded that the most successful arrangements involve at least some face-time in the office. Researchers have argued that increasing the opportunities for telecommuting and flexible hours could help close the pay gap between men and women. Working moms can find it hard to advance because of rigid workday schedules that make it difficult to balance child-care duties with a job. On the other hand, working remotely can have its own drawbacks. It can be isolating, which is why some who do it seek out social experiences at coworking spaces like WeWork. And one study found that the spouse who works from home gets saddled with more household chores.
The Reference Shelf
First published Sept. 6, 2017
To contact the editor responsible for this QuickTake:
Lisa Beyer at lbeyer3@bloomberg.net