Photographer: Daniel Acker/Bloomberg
The baby boom generation has left its mark on music, fitness and politics. Next up: retirement. While many people in developed countries dream of the same golden age of relaxation, sun and travel that their parents enjoyed, a growing number in their 60s have looked at the numbers and decided to keep working. It takes a lot of savings to finance a 30-year vacation. For some, working is a choice — why give up a good income and fulfilling career? Demographic pressures have led governments to encourage that decision. The generation famous for rewriting the rules is rethinking life after 65.
The Situation
From 2025 to 2050, the number of people age 65 and older is projected to nearly double to 1.6 billion worldwide. But the birthrate has been declining. This means fewer workers and fewer people paying into pension programs. So governments are encouraging people to work longer and raising the age to qualify for public pensions. This has had an impact: The share of retirement-age people who were working grew over the decade through 2015 to 6 percent in Germany, 10 percent in the U.K., and 18 percent in the U.S. In Japan, where the median age is 46.9, 22 percent of seniors are working and surveys show 80 percent want to work.  (Japan's demographics make it the world's oldest country after Monaco.) Often this isn't a voluntary decision; many seniors find it hard to live comfortably on pensions alone. Only a small percentage of citizens in China and India are in any pension system.

The Background
German Chancellor Otto von Bismarck offered the elderly the world's first national old-age pension system in 1889. In the U.S., the first private pension plan was begun by American Express in 1875. By 1929, a tenth of America's workforce had company pension plans. Yet that same year, even before the Great Depression hit, 56 percent of Americans 65 and older couldn't support themselves. This led to the 1935 Social Security law, which provided them a government pension. During World War II, wage controls in the U.S. led employers to offer pensions to attract workers. Private pensions expanded through the 1970s until they covered almost half of workers. By the 1950s, retirees had money to spend and wanted to play. During the next three decades, the number of golf courses in the U.S. doubled. America's first retirement community, Sun City, opened outside of Phoenix in 1960. The U.S. led a shift away from pensions with guaranteed benefits with the introduction of 401(k) plans in 1980. The new system moved the responsibility to save onto workers, who put a share of their salary into tax-advantaged accounts they manage themselves. Workers in such plans who invested heavily in the stock market lost value with every crash, and tough economic times led many to take early withdrawals. Many American baby boomers start retirement without much savings: 30 percent of them have less than $50,000. And big bills loom. Medical costs are rising and student loan debt follows more Americans into retirement.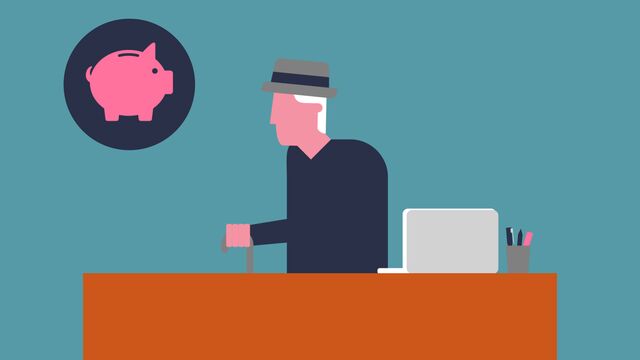 The Argument
In the U.S., some politicians have called for more tax breaks to encourage retirement savings. But studies have shown these breaks largely benefit the wealthiest, who'd save anyway. Senator Bernie Sanders, who ran for president as a Democratic in 2016, has called for an increase in Social Security payments to help those seniors who rely on the program for all or most of their income. Opponents say the nation can't afford this, since Social Security already accounts for almost a quarter of all federal spending. The U.S. has begun to raise the age to qualify for Social Security to 67; Spain, the U.K., Australia and other nations are also phasing in increases in retirement ages for government pensions. Meanwhile, older people who want to work can face age discrimination, which became harder to prove in the U.S. after a 2009 Supreme Court ruling that plaintiffs had to demonstrate that age was the main reason for dismissal. Healthy seniors often want to stay on the job, whether they need the money or not. Yet studies show that even white-collar workers' skills can fade with age. Others argue that lingering seniors prevent younger people from advancing in corporations and academia.

The Reference Shelf
Roger Runningen contributed to the original version of this article. 
First published Sept. 18, 2014
To contact the editor responsible for this QuickTake:
Anne Cronin at acronin14@bloomberg.net
Quotes from this Article
Before it's here, it's on the Bloomberg Terminal.
LEARN MORE