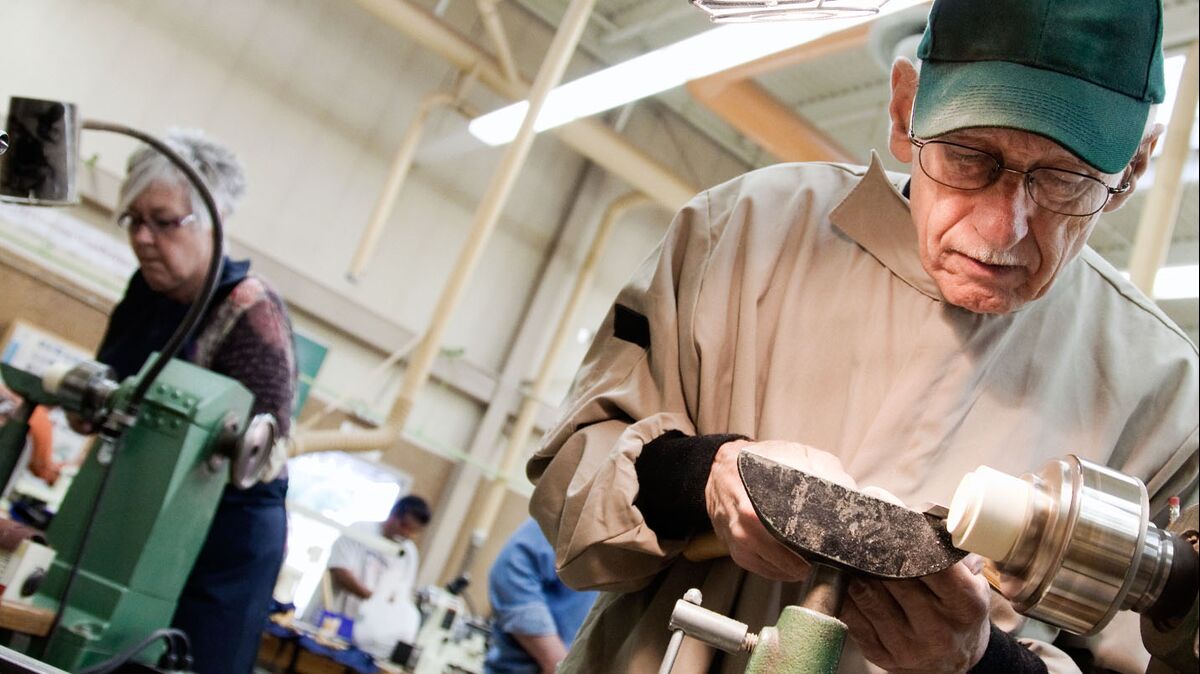 Retirement Redesigned
Baby Boomers, Work and the Endless Vacation
By
|
Updated June 10, 2015 8:21 PM UTC
The baby boom generation already has left its mark on music, fitness and politics. Next up: retirement. While some people dream of the same "golden age" of relaxation, sun and travel their parents enjoyed, many more have looked at the numbers and decided they have to keep working. (It takes a lot of savings to finance a 30-year vacation.) For others, working is a choice. (Why give up a good income and fulfilling career?) Either way, the generation famous for rewriting the rules is now reshaping life after 65.
The Situation
Demographics are forcing changes in expectations for retirement. The number of senior citizens worldwide will swell to 714 million in 2020 from 601 million in 2015, straining government benefit plans. Meanwhile, the world's birthrate is declining. Fewer workers mean fewer people paying into pension programs. So governments are encouraging or forcing people to work longer. Twenty percent of people over 65 are still working in Japan, whose median age of 46.1 gives it the world's second-oldest population (surpassed only by Monaco at 51.1). There's room for growth: Surveys show 80 percent of Japanese seniors want to work. Some are finding it hard to live comfortably on pensions alone. Others share the feelings of a 69-year-old who said: "Life is boring without work."
The Background
German Chancellor Otto von Bismarck offered the elderly the world's first national old-age pension system in 1889. In the U.S., the first private pension plan was begun by American Express in 1875. By 1929, one-tenth of the American work force was covered under company pension plans. Yet that same year, even before the Great Depression hit, 56 percent of Americans 65 and older couldn't support themselves. The Social Security law that passed in 1935 included a pension plan. During World War II, wage controls in the U.S. led employers to offer pensions as a way to attract workers. Private pensions expanded through the 1970s until they covered almost half of American workers. By the 1950s, retirees had money to spend and they wanted to play. The number of golf courses in the U.S. doubled from about 5,000 in the 1950s to more than 10,000 in the 1980s. America's first retirement community, Sun City, opened outside of Phoenix in 1960. Tours and programs designed for older travelers, such as Elderhostel, founded in 1975, helped them see the world. Things began to change in 1980 with the introduction of 401(k) plans, which allowed U.S. workers to avoid taxes on income put aside for retirement. Subsequent tax-law changes removed incentives for companies to maintain traditional pension plans. Savings plans that relied on the stock market lost value with every crash and tough economic times caused many to take early withdrawals from their retirement savings. Fewer U.S. homeowners reaching retirement age have paid off their mortgages. The result: American baby boomers are poorer than their parents who golfed, lived in sunny climates and traveled.
The Argument
Baby boomers are starting retirement without much in the bank. More than one-fifth of Americans 65 and older are working and more people expect to work past traditional retirement age. They may be needed — certain industries, like construction and manufacturing, are facing shortages of skilled workers. Healthy seniors often want to stay on the job even if they don't need the money, though in areas like academia this may be preventing younger people from advancing. Governments are certainly encouraging older people to work. In 2011, the U.K. abolished its default retirement age of 65; most people can now work as long as they want. The graying of the workforce is likely to continue. When asked what age they expect to retire, 10 percent of American baby boomers say "never."
The Reference Shelf
Roger Runningen contributed to the original version of this article. 
First published Sept. 18, 2014
To contact the writer of this QuickTake:
Victoria Stilwell in Washington at vstilwell1@bloomberg.net
To contact the editor responsible for this QuickTake:
Anne Cronin at acronin14@bloomberg.net