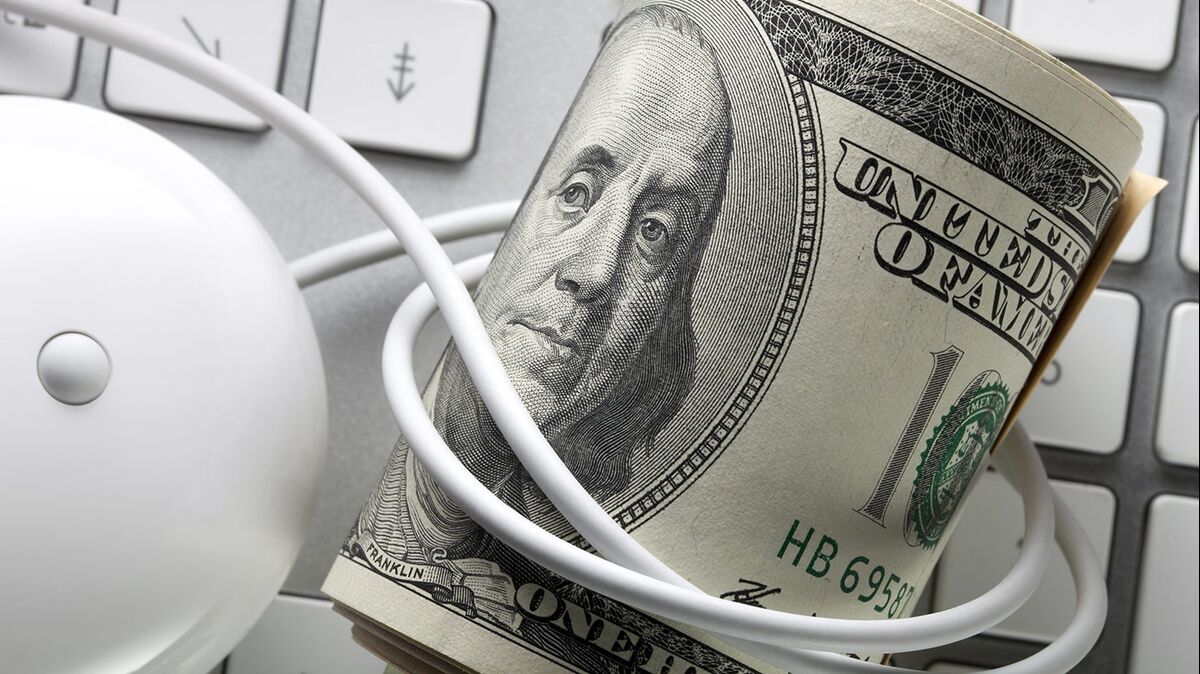 Peer-to-Peer Lending
Making Banking More Democratic, or Riskier?
By
|
Updated June 6, 2017 9:07 PM UTC
Peer-to-peer lending companies promised to revolutionize banking by stripping it down to basics — connecting people who needed money with people who had it to invest. They'd give mom-and-pop savers the kind of returns formerly enjoyed only by banks, and offer mom-and-pop borrowers broader access to credit at better rates. Their pioneering data-crunching capabilities would make the whole system safer, and they'd get rich in the process. That's not quite what happened. P2P, as the field is known, may turn out to be more of a niche business, bundling high-risk, high-interest consumer loans into bonds bought by hedge funds and other big investors. The question is whether P2P's success in offering credit to those not helped by traditional banks will sink under the weight of higher-than-expected defaults on mostly unsecured loans taken out by borrowers who weren't vetted the old-fashioned way.
The Situation
In the U.S., what was a fast-growing peer-to-peer field has stumbled: Loan originations tripled to $36 billion in 2015 from the year before but then fell in 2016. Lending Club Corp., the best known P2P company and the first to go public, roiled markets when it announced that it had altered dates on loans sold to investors and asked its founder and CEO to step down. In March, defaults on personal loans made by Social Finance Inc., known as SoFi, reached levels that set off warnings for investors who bought bonds backed by the loans. One pioneer in the field, Circle Back Lending Inc., stopped making new loans as growing numbers of its borrowers defaulted. Last year, the U.S. Treasury Department released a report calling for increased disclosure and oversight for peer-to-peer lenders. More than $72 billion in loans were originated by peer-to-peer firms in the U.S., U.K., the European Union, Australia and New Zealand last year, according to AltFi. In China, loan originations in 2015 were estimated at $101 billion. But the government introduced tighter new regulations there last year after investors lost $7.6 billion in a peer-to-peer lending Ponzi scheme. 
The Background
It may seem quaint in an era of too-big-to- fail global megabanks, but historically most banks took in deposits from their community and lent it to people they knew. Peer-to-peer lenders sought to revive the tradition by linking online communities of borrowers and savers, and said greater efficiencies meant they could charge lower interest rates. Zopa Ltd. started out in the U.K. in 2005, the same year Prosper Marketplace Inc. formed in the U.S. Lending Club was founded a year later. In 2008, the U.S. Securities and Exchange Commission said the companies were selling unregistered securities. Both Lending Club and Prosper shut down temporarily while they worked with the SEC to develop an oversight plan. Most peer-to-peer lenders act purely as middlemen, connecting borrowers with investors online, and making money by charging origination and servicing fees. Loans as small as $1,000 can be funded in increments of as little as $25, although the original vision of tapping many small lenders has given way to a reality in which much of the money is coming from hedge funds, institutional investors and the wealthy. Peer-to-peer lenders see their advantages as lower costs and better risk management — they say their credit assessments look at more factors than traditional credit ratings do.
The Argument
As intermediaries lending other people's money but with no "skin in the game" of their own, peer-to-peer companies could succumb to the same temptations to make shoddy loans that contributed to the 2008 financial crash. But one prominent critic changed his mind on that point. Adair Turner, the former head of the U.K.'s Financial Services Authority, predicted in 2016 that peer-to-peer lenders "will make the worst bankers look like lending geniuses." After taking a closer look, he changed his mind: "They might be able, if managed well, to do established forms of credit analysis as well or better than the incumbent banks." Other observers note that the industry lacks the sorts of collateral and loan reserves that get traditional banks through tough times. To some, the recent problems among U.S. firms are mostly a reflection of how fast P2P lending grew. But others think that P2P will turn out to be a flash in the pan. When Goldman Sachs Group Inc. decided to move into consumer banking, it bet that it could do it better the old-fashioned way: pooling money from depositors and lending it directly to borrowers the bank has vetted. 
The Reference Shelf
First published June 2, 2015
To contact the writer of this QuickTake:
Noah Buhayar in Seattle at nbuhayar@bloomberg.net
To contact the editor responsible for this QuickTake:
John O'Neil at joneil18@bloomberg.net