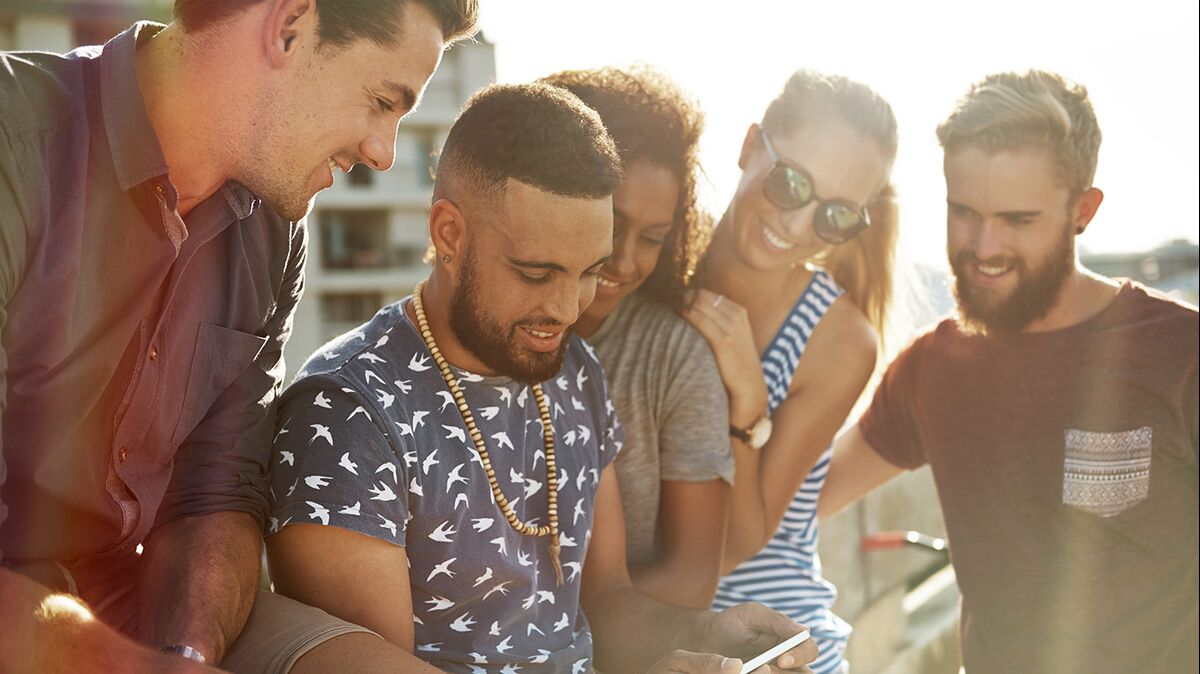 Millennials
The Election and Beyond
By
|
Updated Nov 25, 2016 3:38 PM UTC
The Situation
Millennials live all over the world, connected through the technology they grew up with. They played an important role in the Arab Spring, helping fuel uprisings in countries such as Egypt and Tunisia. In the U.S., they are the largest generation. The 89 million is the number you get if you define millennials — and there's no consensus on this — as people born in 1981 to 2000, so those 16 to 35 years old this year. Their early lives have included both economic expansion and a brutal recession, the Apple revolution, the mayhem of 9/11 and the wars in Afghanistan and Iraq. Millennials are racially diverse, well-educated and laden with student debt. They aren't getting married as young as their elders did, and quite a few still live with their parents — although, just like real human beings, they're also buying their own homes. 
The Background
With all the prating over them, it's worth remembering that "millennial" doesn't equal "young person." A generation is a loosely knit society of people born around the same time who will grow old together. Its attitudes may depend on age (you're less likely to vote when you're young), shared experience with other generations (9/11), and unique experience as a cohort (coming of age in the Great Depression), as well as its racial and ethnic composition. Perhaps the best defined group in the U.S. is the baby boom generation, those born in 1946 to 1964, including many parents of millennials. "Millennial" was used a quarter-century ago in "Generations: The History of America's Future, 1584 to 2069," a book by William Strauss and Neil Howe. They wrote that these young people becoming adults in the new century "show every sign of being a generation of trends — toward improved education and health care, strengthening families, more adult affection and protection, and a rising sense that youths need a national mission."
The Argument
What role did millennials play in the U.S. presidential election, the biggest upset in recent memory? Did they help Donald Trump win, fail to propel Hillary Clinton through the glass ceiling, shun both major-party candidates, or just stay home? All of the above. Here are the numbers, if you still believe in numbers. While a plurality of millennial registered voters (41 percent) identify as independents, according to Pew Research Center data, 2016 marked the fourth consecutive presidential election in which most 18- to 29-year-old voters went for the Democrat. After young people fell in love with "democratic socialist" Senator Bernie Sanders in the primaries, 54 percent of 18- to 29-year-old voters chose Clinton and 36 percent backed Trump in the general election, according to the Center for Information and Research on Civic Learning and Engagement's tabulation of exit-poll data. (Remember, these numbers don't include older millennials, who stretch into their mid-thirties.) But Trump won a similar share of the youth vote as Republican Mitt Romney did in 2012, while Clinton fell short of Barack Obama's share. Ten percent of 18- to 29-year-old voters picked neither major-party candidate in the 2016 presidential race — 5 percent went for Gary Johnson, 2 percent for Jill Stein, 2 percent for someone else and 1 percent for no one at all — compared with about 3 percent in 2012. Millennials are neck and neck with baby boomers as the biggest share of voting-age U.S. citizens. Yet only about half of 18- to 29-year-old citizens voted in this election, according to a preliminary estimate from Circle. Will the stunning electoral result get millennials more engaged? They're certainly passionate right now. In the days that followed the November election, young Americans took to the streets in an outcry against Trump. How's that for lazy?
The Reference Shelf
First published Nov. 4, 2016
To contact the writer of this QuickTake:
Zara Kessler in New York at zkessler@bloomberg.net
To contact the editor responsible for this QuickTake:
Anne Cronin at acronin14@bloomberg.net
Peter Jeffrey