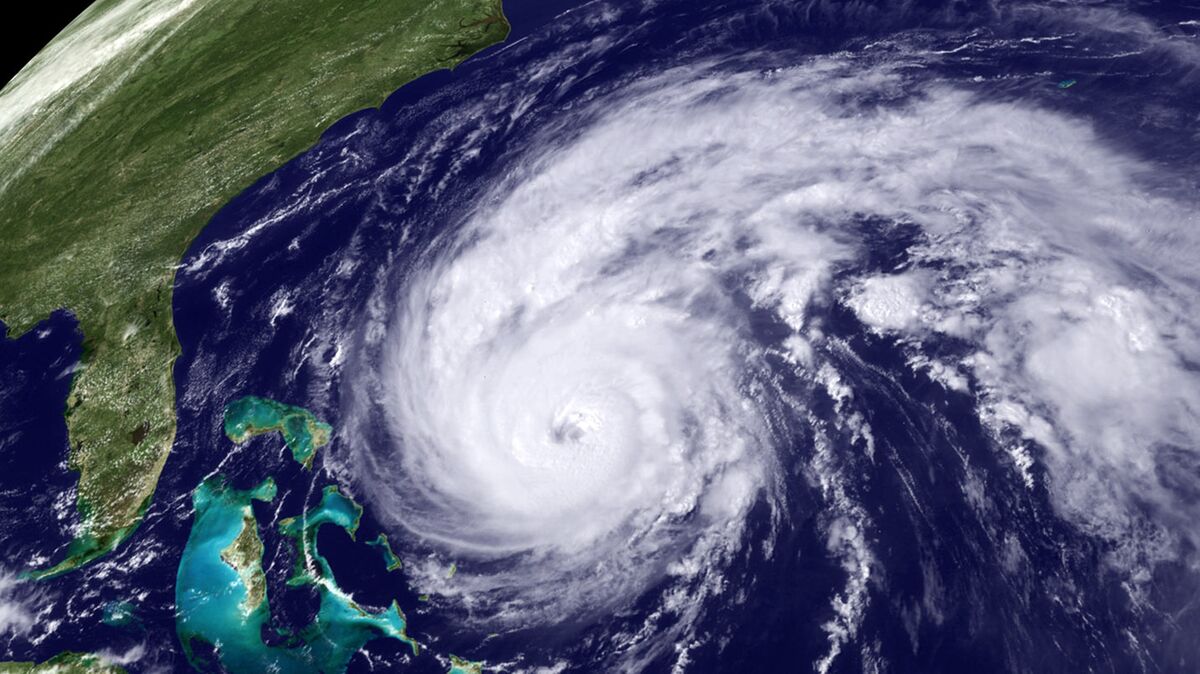 Hurricanes and Typhoons
Threatened Coasts Brace for the Future
By
|
Updated Sep 20, 2017 5:31 PM UTC
Focus the sun's beams on the tropical ocean at peak intensity. Add in warm, moist air. Stir the pot with the motion of the spinning globe. The results become the most powerful storms on Earth. Whether they're called hurricanes, typhoons, cyclonic storms or tropical cyclones, they kill people by the thousands and inflict damage in the tens of billions of dollars. Climate change is making one of those ingredients more abundant: warm water. Scientists say that's going to mean more storms, or more intense storms. Either way, it's not going to be good. From 1980 to 2009 tropical cyclones worldwide killed more than 400,000 people and affected more than 460 million. Three billion people — almost half the world's population — now live within 200 kilometers (124 miles) of a coastline. Hurricane Harvey gave a vivid illustration of what storm-driven rainfall can do. Right behind it came Irma, bringing record-setting winds and deadly storm surge, and then Maria.
The Situation
Maria hit the Caribbean island of Dominica at Category 5 strength before hitting Puerto Rico as a Category 4. Puerto Rico had been damaged two weeks before by Hurricane Irma, which devastated several small Caribbean islands, killing at least 25 people, before traveling up Florida's west coast, growing weaker as it went. Hurricane Harvey hit Texas with Category 4 strength winds on Aug. 25, but its real impact was the torrential rains it unleashed on Houston and surrounding areas, dumping up to 50 inches in some places. Gas prices jumped as refineries representing about a tenth of U.S. capacity were disrupted and insurance stocks fell as damage estimates soared into the tens of billions.  It was the most powerful storm to hit the U.S. since 2004, an unusually long period of quiet. Before Harvey, Atlantic storm activity had already been outpacing the 30-year average after forecasters predicted an unusually active hurricane season. The U.S. National Oceanic and Atmospheric Administration increased its forecast in August to 14 to 19 storms across the Atlantic. Earlier, meteorologists at Colorado State University also increased their seasonal forecast to 16 storms, both because the ocean was warmer than usual and because an El Nino weather system that had been forecast earlier didn't arrive. El Ninos are associated with lower storm levels in the Atlantic because they increase wind shear that can tear apart tropical systems. 
The Background
For 100,000 years, humans have been drawn to the sea, where they feasted on fish and traded by ship. Communities grew around harbors and some became large cities — Shanghai, New York — that are now more vulnerable to typhoons and hurricanes. Even before the new threats posed by climate change, disasters have forced some localities to rethink their defenses. After being hit by the deadliest hurricane in U.S. history in 1900, Galveston, Texas, built a 10-mile sea wall and raised its city blocks by as much as 17 feet. New Orleans has used levees and canals to harness the Mississippi River for 200 years, though critics say their construction destroyed wetlands that protected southern Louisiana from storm surges. And flawed levee design led to flooding from Hurricane Katrina in 2005; more than 900 people died and three-quarters of homes in the New Orleans area were damaged. Cyclone Bhola killed more than 300,000 people in Bangladesh in 1970, so the nation modernized its early warning systems, developed shelters and evacuation plans and constructed coastal embankments. A 2011 calculation found that the median cost of an Atlantic hurricane that hit land in the U.S. was $1.8 billion and the Congressional Budget Office estimates that hurricane damage will rise faster than the economy grows. While hurricanes and similar storms are known for their wind, their most savage element is storm surge, the water they bulldoze onto shore. Storm surges kill an average of 13,000 people a year globally and are responsible for nearly half of all hurricane deaths in the U.S.
The Argument
Some large cities have turned to engineering to save them: Tokyo built a massive underground flood diversion facility and New York is planning a protection system around lower Manhattan. In other communities, some urban planners and environmentalists are challenging the right of people to rebuild after storms. There are big practical obstacles to that idea. First, land-use decisions are generally made on a local level, where developers have great clout. Although environmentalists called for the peninsula of Bolivar, Texas, to be left as a natural barrier after much of it was destroyed by Hurricane Ike in 2008, it's been rebuilt with more expensive homes. Second, it's pricey. The U.S. government will spend $48 million to relocate two dozen families from the sinking Isle de Jean Charles, Louisiana, to a new community built on higher ground. Yet rebuilding storm-battered communities in the same place also takes government cash. U.S. critics note this means all taxpayers are paying for beachfront reconstruction that often benefits the wealthy. In poorer parts of the world, simply trying to rebuild and strengthen structures can be daunting. Ninety percent of Tacloban City in the Philippines was destroyed by Typhoon Haiyan in 2013. One year later, just 1 percent of homes had been rebuilt; the nation's Commission on Audit found poor planning and mismanagement of funds. 
The Reference Shelf 
First published Aug. 26, 2016
To contact the editor responsible for this QuickTake:
John O'Neil at joneil18@bloomberg.net