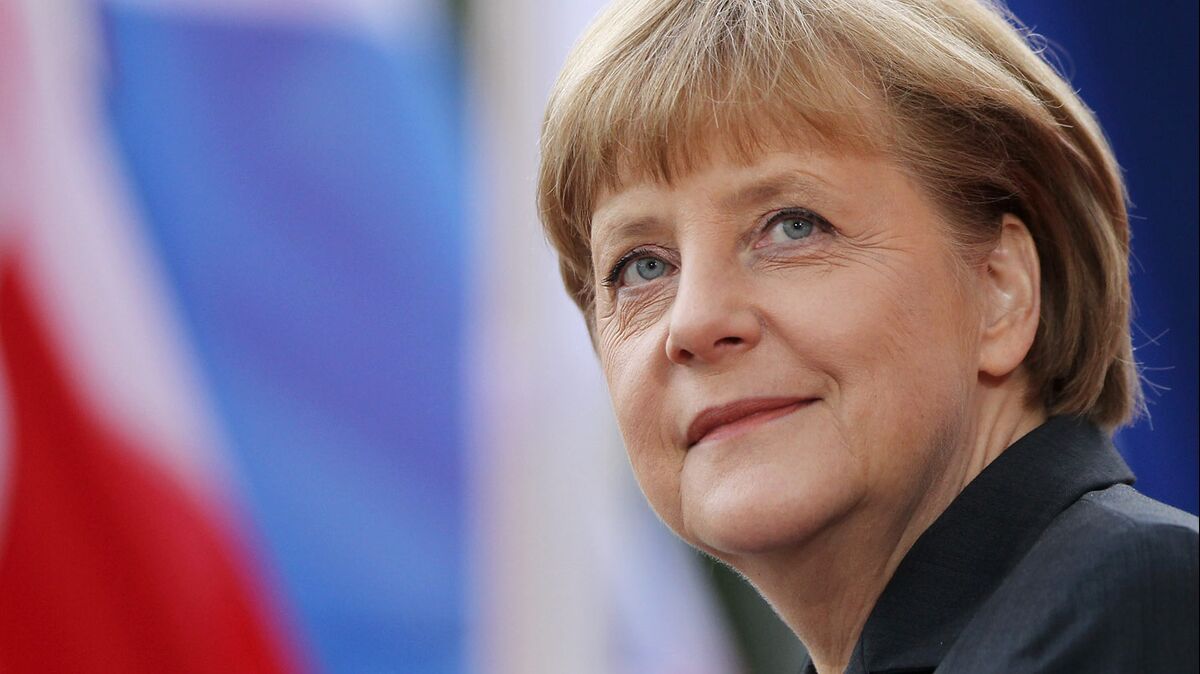 Angela Merkel
By
|
Updated June 30, 2017 3:32 PM UTC
Angela Merkel, a physicist by training, isn't flashy and doesn't use Twitter. But since she became Germany's chancellor in 2005, every event that has shaken the Europe has made her ever more its indispensable leader. The continent ended up marching to Merkel's cautious mantra of solving problems "step by step,'' whether in the austerity imposed after the continent's debt crisis or the sanctions that followed Russia's invasion of Crimea. Merkel, who's running for a fourth term, is the only major world leader who's been in power since before the 2008 financial crisis. But her prescription for "more Europe'' is facing challenges on many fronts, including Britain's vote to leave the EU and the rise of populist parties in France, Italy and elsewhere. And then there's U.S. President Donald Trump. After clashing with him on his first trip to the continent, Merkel had a new message: "We Europeans must really take our destiny into our own hands." 
The Situation
In June, as she prepared to host a Group of 20 summit, Merkel noted that the "world has become less united." In a swipe at Trump's "America First" rhetoric, the chancellor said that nations turning to isolation and protectionism are making a serious mistake. After the election of centrist Emmanuel Macron as French president, Merkel quickly turned to him to bolster the alliance that has always been at the heart of the European Union. She has also sought to forge a new relationship with China, particularly after Trump rejected the Paris climate accords she strongly supports. Her chief opponent in the Sept. 24 vote is Martin Schulz, the pro-EU candidate of the Social Democratic party. Schulz, who presided over the European Parliament until December, says he is seeking an "atmosphere of change," perhaps counting on public weariness with Merkel. Yet Merkel and her party bloc have bounced back in polls. Written off last year as the arrival of more than 1 million asylum seekers inflamed public opinion against her, Merkel has fended off an early surge by Schulz, although polls suggest the anti-immigration Alternative for Germany party will win seats in parliament for the first time. In her favor are the country's strong economy — unemployment is under 4.5 percent — and a budget surplus that's widely popular. In June, she allowed members of her party to join with Schulz to legalize gay marriage, deftly taking the issue out of the campaign without creating a fissure in her base. 
The Background
Merkel was born in 1954 in Hamburg, but her family moved to communist East Germany when she was an infant. She wasn't a dissident and says she rebuffed recruiters from the Stasi, the secret police. On the night the Berlin Wall fell in 1989, Merkel had continued with her routine of a weekly sauna, only later joining a crowd pushing its way over a bridge to West Berlin. Merkel had been working as a laboratory physicist but was swept up in the euphoria of democracy and at age 35 ended up aligned with West German Chancellor Helmut Kohl's Christian Democratic Union, puzzling friends who considered her apolitical. She advanced when Kohl saw a need for an East German woman in his first post-unity Cabinet. In 1999, she broke with her mentor when he was rocked by a finance scandal, and was elected party chairwoman. Her chance came when Chancellor Gerhard Schroeder called early elections in response to unpopular economic and labor reforms. Merkel squeaked through to become Germany's leader in November 2005. She has been reelected twice: Her 2013 victory was the biggest for any party since reunification in 1990.
The Argument
There's been a common thread in actions by Merkel as disparate as browbeating Greece into accepting tough conditions for aid or opening her country to asylum seekers in need: That Germany set an example of holding behavior to high standards. Critics, however, say that her actions on the economy and immigration have helped fuel the rise of those who want to pull back from integration, by prolonging Europe's economic malaise and feeding fears of terrorism. Merkel has long been regarded by her supporters as well as critics as ruled by her head rather than her heart but in 2015, she spoke out in unusually forceful terms on the refugee issue. "I've rarely held such an innermost conviction that this is a task that will decide whether Europe is accepted as a continent of values," she said. 
The Reference Shelf
First published March 5, 2015
To contact the editor responsible for this QuickTake:
John O'Neil at joneil18@bloomberg.net
Tony Czuczka