America's Other Golf-Loving Billionaire Candidate Talks Big Too
by
Coal mogul Jim Justice is running for West Virginia governor

A Democrat, he promises a coal rebound and a vibrant state
As Jim Justice steers his sports-utility vehicle up a peak overlooking White Sulphur Springs, a resort town buried deep in West Virginia's Appalachian mountain range, he scans the horizon for his latest business ventures.
Over on that summit, he gestures, he'll build the state's largest ski facility. On this mountain, he's planning a golf course designed by his "buddies" –- Jack Nicklaus and Arnold Palmer. And a bit further away, he's laying plans to ramp up production at his collection of coal mines.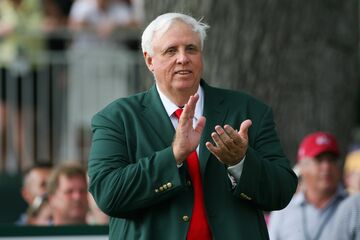 Later, the 6-foot-7 Justice will drive back to the Greenbrier, the palatial resort he bought out of bankruptcy in 2009. In a spacious office decorated with gold-colored walls and carpet, he'll brainstorm ways to add more buzz to the 710-room facility where he's already installed a casino and created a professional golf tournament.
If the 65-year-old Justice sounds like, well, Donald Trump, the comparison runs deeper than a shared tendency toward grandiose statements. A billionaire businessman, Justice is running for West Virginia governor, a political novice who was a Republican before turning Democrat just a year ago. He handily won the nomination in May as a champion of the little guy, skeptical of global warming and dismissive of the "liberal elite" for undermining coal.
"I'll take this state off like a blooming rocket ship because it just has too many things to offer," says Justice, who owns about 100 companies in industries including agriculture, real estate and coal. "Perception becomes reality and our state's perception is not what it needs to be -- and I think I can change that."
False Hopes?
Justice's plan for how to make West Virginia great again adheres to what's become politicians' standard playbook in Appalachia. He wants to get residents "mining more coal" than ever before while diversifying the state's economy "off the chart."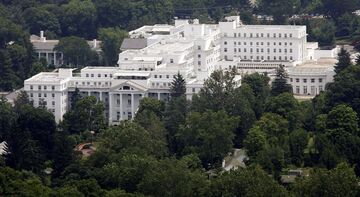 While critics say he's raising false hopes of a coal rebound, mining retains a potent emotional hold on the region. Back in 1951, when Justice was born, West Virginia had 112,000 coal mining jobs, many of them in "company towns" erected by employers in isolated nooks beneath the rolling mountains. Over the last decade, the mix of cheap natural gas, tougher environmental standards and sluggish global demand has exacerbated a decades-long retreat. Today only 12,000 coal mining jobs remain, according to the state's Office of Miners' Health, Safety and Training.
It's taken a toll. The state ranks near the bottom in most measures of prosperity, including having the country's highest rate of drug overdose deaths in 2014, according to the Centers for Disease Control and Prevention.
QuickTake: Coal Wars Show It's Hard to Live With or Without It
Justice bristles at the way he thinks outsiders look down on his home. He finds it ironic that West Virginia, one of the country's most forested states, is criticized as a source of pollutants. In his Greenbrier office, he nods to a framed picture over his fireplace of his hunting dog, an English pointer named Lilly, basking in the great outdoors – with a dead grouse hanging in her teeth.
"The liberal elite stand in the middle of Los Angeles and say, 'I think we ought to stop coal.' And the smog and the emissions are unbelievable there and there's not a tree anywhere,'' he says. "All that garbage comes this way and West Virginia cleans it up -- how fair is that?"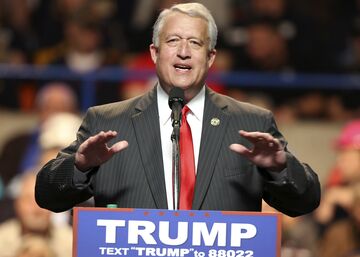 Polls show a close race with Republican candidate Bill Cole, a state senator and local car dealer. Democrats typically win the state's governorship but the electorate is changing. Two years ago, Republicans assumed control of West Virginia's legislature after decades of Democratic dominance. Justice left the GOP shortly thereafter, saying the party wasn't "compassionate" and "caring" enough.
Cutting Taxes
The candidates differ on how to bring back mining jobs. Cole wants to cut so-called severance taxes that companies pay based on the value of tonnage mined. Justice says that will "choke off" support for fixing roads and schools. Instead, he's talked vaguely about doing a better job of marketing the state's high-quality coal and giving incentives to regional power plants to buy more of it.
"His campaign slogan was 'jobs, jobs, jobs,'" says Booth Goodwin, one of two candidates Justice defeated in the Democratic primary. "He did not really in any way set forth a 'how, how, how.'"
Justice's critics also bring up his lengthy record of fines and lawsuits. At one point this spring, his companies were delinquent on $3.9 million in 2015 property taxes in West Virginia, according to the Charleston Gazette-Mail. In 2014, a joint investigation by NPR and Mine Safety and Health News found that his mines owed nearly $2 million in overdue fines.
Family Business
Justice says that he eventually fulfills all of his tax and fine obligations. "I may be a little late in getting to the party, but I'll always get to the party," he says.
Like Trump, Justice built upon a family business. His father began Bluestone Coal in the early 1970s. For 15 years starting in 1977, they worked side by side, with his father focusing on coal while Justice ventured into everything from timberland to corn fields.
When his father died unexpectedly in 1993, Justice went on a coal acquisition binge. He increased the company's annual production from 400,000 tons to over 6 million tons at its peak -- about twice as much as he expects to mine this year. Today, coal makes up about 40 percent of his empire, down from a high of 80 percent, he says.
In 2009 Justice sold Bluestone's coal operations to Russian metals and mining company OAO Mechel for $568 million, according to data compiled by Bloomberg. The timing was prescient. The collapse in prices for metallurgical coal –- used in steelmaking -- that eventually bankrupt several rivals was still a few years off. When that came, Mechel was forced to shutter the mines.
White Knight
Last winter, Justice bought the mines back for $5 million and the assumption of liabilities. He insists his team knows how to profitably run them. "You've got to dance with Bluestone," he says of the coal seams. "You can't run it like you'd run Wal-Mart."
If any deal burnished Justice's image as a West Virginia white knight, it was in 2009 when he swept in to buy the Greenbrier from CSX Corp. for $20 million -- and in the process outfoxed Marriott International Inc. Since then, he lured professional football's New Orleans Saints for their summer training camp, created professional golf's Greenbrier Classic and added a 103,000-square-foot casino and entertainment area, among other things.
His mountaintop golf course will overlook the country's oldest golf club, Oakhurst Links, which he bought in 2012. To design it, he recruited Lee Trevino and Gary Player, along with Nicklaus and Palmer. He's already envisioning the U.S. Open being played there.
Golf Home
"I don't know how the PGA can turn down our national championship at the home of golf, and turn down Nicklaus, Trevino, Palmer and Player," he says.
Returning to the Greenbrier after touring his sites, Justice is in high spirits. With Bluestone back, he's "completed the loop" on the "best of the best of the best" U.S. coal reserves, he says. When he finishes his mountain golf course and ski slope, he'll complete the loop on his real estate portfolio.
"That's what I do," he says, gazing out his windshield at the Greenbrier. "Now it's time to run for governor and try to do something to make West Virginia better, yessir."
Before it's here, it's on the Bloomberg Terminal.
LEARN MORE